Learner Profile, Essay Example
Pages: 4
Words: 1222
Essay
This Essay was written by one of our professional writers.

You are free to use it as an inspiration or a source for your own work.
Section A
One of the languages I have acquired and learned how to use is English since it is the one I have been using to interact with people close to me and in my learning environment. I have been exposed to English since my childhood, and a significant number of the people I know have it as their primary language. I managed to learn English and become a fluent speaker since it is the native language of my parents. The subjects and courses I have been learning in school are taught in English, which has helped to refine my ability to use the language.
Another language I have been exposed to, even though I have not managed to master it very well, is Spanish. A significant number of people in my neighborhood use the language even though they have learned to speak English. I have managed to master only a few Spanish words, and I experienced difficulties in learning how to pronounce them. A few people in my neighborhood also have Chinese as their native language, even though they use it among themselves. I have tried to master words from the language, but I found it challenging to pronounce them. Even though I have tried to learn how to speak Spanish and Chinese, reading and writing the languages would be a tremendous challenge.
Section B
Since English is my basic language, I do not experience significant difficulties in pronouncing various words. Since my childhood, I have managed to become a fluent English speaker who can interact with other speakers effectively. However, despite the proficiency I have gained, at times, I find myself stressing words incorrectly. This is among the main reasons why people end up misinterpreting shared information (Global Speech Academy, 1). In this case, I have to be very careful with how I pronounce various words to make sure that the information I wish to share does not end up losing its meaning.
Over the years I have been speaking and reading English, I have managed to learn vocabulary commonly used in the language. Learning vocabulary is a significant step towards the development of knowledge and skills that define various aspects of a language and literacy (VIC 1). In this case, learning vocabulary has enabled me to become an effective English speaker.
I am great at English grammar since I know how to phrase words into sentences before forming paragraphs. I know that words should be used to create meaning in shared information. I have learned English grammar through the practice I have had in the years u have used the language. I have enhanced my grammatical skills through the various writing works that I have engaged in my learning. I acknowledge that incomplete use of grammar can end up confusing individuals with whom a person communicates with; therefore, there is a great need to be careful. According to Wilson (1), native speakers are very aware of grammar and notice any errors immediately. I am very competent in English since I can read and write using the language. I know this because of the scores I have been receiving on English tests, and I am also able to communicate with other speakers effectively.
Section C
I consider myself a fluent English speaker since I can interact with other speakers effectively. Throughout my life, I have interacted with many people, both native and non-native English speakers, but I have not experienced significant difficulties. I have been able to relay information clearly and also interpret one that is shared with me. Being born in an English-speaking family has played a significant role in enhancing my knowledge and skills related to the language. My environment is also made up of many English speakers, which has provided continuous chances to practice the language hence the proficiency I have attained. I have communicated using the English language every day of my life since the day I learned how to pronounce a few words.
My learning environment has also played a crucial role in the proficiency I have attained in using English since it is the main language of teaching and communication. Even though other students have different native languages, they rarely use them; therefore, the exposure is minimal. My learning environment has also exposed me to many English vocabulary and grammar practices hence the skills and knowledge I possess. I consider myself a great English writer because of the feedback I have received from the various writing works I have engaged in my life. I have been required to submit written works from which I have received positive feedback in my learning years. The feedback I have been receiving has also played a significant role in helping me to improve on grammar and vocabulary. However, I believe that there is no end to learning how to use a language; therefore a need for more practice and engagement with various resources.
Section D
One of my goals is to enhance my proficiency in English such that I can be able to construct a whole book free of grammatical errors while also maintaining flow and meaning. Attaining such proficiency can also equip me with the ability to teach other people how to speak, read and write in English. I also have an aspiration to learn at least one foreign language, which might provide greater opportunities for me in the future.
One of the types of activities that will help to enhance my English proficiency is writing more using the language. Engaging more in writing is necessary to enhance writing and sentence structuring skills (Larock 1). Writing will also require me to practice more on punctuation and grammar to ensure that my works are free from errors. Reading more will also play a significant role in enhancing my proficiency in using the language. This will require me to engage more with newspapers, magazines, educational books, and various posts shared on social media platforms. This will expose me to new words, thus allowing me to gain more knowledge.
Various social media platforms will play a significant role in helping me to enhance my English knowledge and skills. The internet provides one access to different types of information which one explores according to interests. Social networking sites play a significant role in enhancing language learning since they utilize authentic language and spark meaningful interactions (Al-Jarrah et al. 2). Technology has been deployed to stimulate learning by making it more engaging in the recent past. This shows that I should maximize the use of social media to gather more knowledge about English use. I will also focus on interacting with individuals who are more proficient than me since it will help me uncover new knowledge and application of vocabulary. Practice is the only thing that will help to improve my proficiency levels in using the language.
Works Cited
Al-Jarrah, T. M., Al-Jarrah, J. M., Talafhah, R. H., & Mansor, N. (2019). The role of social media in the development of English language writing skills at school level. International Journal of Academic Research in Progressive Education and Development, 8(1), 87-99.
Global Speech Academy. "The Top 5 Pronunciation Problems and How to Fix Them." Global Speech Academy, 2011, https://globalspeechacademy.com/blog/2011/03/01/pronunciation-problems-top-5/ Accessed 29 May 2022.
Larock, Hana. "Ways to Improve English Proficiency." The Classroom, 2017, https://www.theclassroom.com/ways-improve-english-proficiency-6374218.html Accessed 29 May 2022.
VIC. "Vocabulary." Vic.gov.au, 2019, https://www.education.vic.gov.au/school/teachers/teachingresources/discipline/english/literacy/readingviewing/Pages/litfocusvocab.aspx#:~:text=Focussing%20on%20vocabulary%20is%20useful,%2C%20comprehension%2C%20and%20also%20fluency. Accessed 29 May 2022.
Wilson, Kate. "5 biggest challenges of learning English." Omniglot.com, 2022, https://omniglot.com/language/articles/englishlearningchallenges.htm Accessed 29 May 2022.
Time is precious
don't waste it!
Get instant essay
writing help!
Plagiarism-free
guarantee
Privacy
guarantee
Secure
checkout
Money back
guarantee
Get a Free E-Book ($50 in value)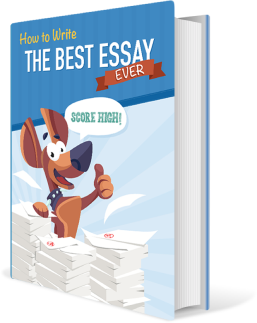 How To Write The Best Essay Ever!