Learning Organizations, Essay Example
Pages: 2
Words: 599
Essay
This Essay was written by one of our professional writers.

You are free to use it as an inspiration or a source for your own work.
Introduction
As Peter Senge makes very clear in his interview with Ron Zemke, the learning organization concept is one inherently riddled by conundrums. Organizations exist to maintain processes and achieve results; learning is an element resistant to measurement. Organizations, at least traditionally, depend on simplifying systems; learning is effective only when it is permitted to occur in as expansive a way as possible. What emerges from all of this, however, is a seemingly inescapable reality: for any organization to thrive, it must essentially redefine its own ideas of its organizational composition, and allow learning to generate the limitless possibilities it may. In essence, for learning organizations to function and grow successfully, the fundamental discipline of personal mastery must be the guiding concept.
Discussion
Perhaps the most interesting aspect of Senge's interview with Zemke, if not of his entire career as a learning systems advocate, is his own recognition of the elusive quality of his subject. In plain terms, and based upon long histories of all organizational procedures, learning is antithetical. It is in fact so alien to ordinary conceptions of organizations that, even when it is clearly present as a contributing factor in significant success, it is disregarded. This is evidenced by Senge's apt noting of how the media consistently chooses CEOs as the inevitably driving forces behind corporate achievement; it is simply easier to attach a single and identifiable cause to results, apart from the media impulse to glamorize individuals. This then relates to how difficult it is for organizations to infuse learning principles into themselves. Senge has evidently sought ways to ease the access, as he discusses how learning is comprehended as valuable when it is linked to systems thinking. This appears to be a necessary transition, as virtually everyone is conditioned to think in non-systems ways. The key, then, is in extending the "systems" concept to reflect the importance of interaction, which in turn then goes to promoting learning. This process in place, it seems likely that organizations can indeed "learn" to embrace learning as integral. Once organizations comprehend the connection between the complex and evolving processes of team learning, the positive results must go to reshaping the traditional organizational models.
This asserted, it is nonetheless critical that organizations fully understand that change must occur on the most fundamental of levels. Senge consistently refers to teams as essential to learning, and rightly so; in any team, the interactive dynamic generates the process itself. This, however, relies on the most important of Senge's disciplines: personal mastery. It is arguable, in fact, that Senge's other four disciplines rely on this core approach, for no new mental models, shared vision, team learning, or systems thinking is possible without it. It is the cornerstone for necessary change because it derives from the most basic unit within any organization: each individual, and the potential to expand their thinking. The logic is clear; as the individual is so empowered, learning within the organization is enabled to occur exponentially.
Conclusion
There is no discounting the enormous difficulty in shifting organizational thinking to embrace learning systems. As noted, and despite modern corporate rhetoric as to empowering employees, companies tend to promote parameters and measurable processes. Nonetheless, a turning to learning organization is more than possible; it is likely, and the likelihood is based on the reality that learning systems enhance organizational opportunities, and organizations like to grow. What is required is an emphasis on personal development and mastery. With this as the guiding discipline, learning organizations will evolve to more successfully exist and function.
References
Zemke, R. (1999, September). "Why Organizations Still Aren't Learning." Training, 36 (9), 40+. Retrieved from http://go.galegroup.com/ps/i.do?id=GALE%7CA56336347&v=2.1&u=oran95108&it=r&p=AONE&sw=w
Time is precious
don't waste it!
Get instant essay
writing help!
Plagiarism-free
guarantee
Privacy
guarantee
Secure
checkout
Money back
guarantee
Get a Free E-Book ($50 in value)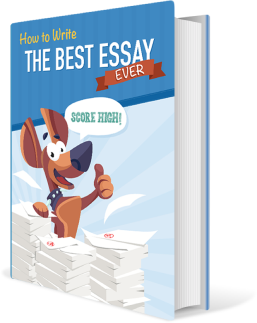 How To Write The Best Essay Ever!