Reducing College Stress, Research Paper Example
This Research Paper was written by one of our professional writers.

You are free to use it as an inspiration or a source for your own work.
Many students deal with stress and its effects every day. Various events, circumstances and situations lead to student stress, such as the pressure of a heavy class load, pressures on the job, family obligations, illness, and other obligations and commitments. In addition, stress can be caused by certain interactions with other people. The negative effects of stress can wear on a person's physical, mental and emotional health, which can lead to acute or chronic health problems that could turn into disease. It is important that students learn to cope with their stress and many of them opt to do so with complementary and alternative medicine (CAM).
Types of CAM
The various types of CAM include alternative healthcare therapies such as meditation, chiropractic, homeopathic, yoga, acupuncture, relaxation, massage therapy, naturopathic, aromatherapy, electromagnetic, and therapeutic touch. These types of therapies are associated with mind-body interventions biologicalinterventions (NIH). Those using these therapies often take natural remedies such as herbs and supplements, along with participating in an alternative therapy physical or mental program that may include body manipulation and body energy field interventions, such as with acupuncture(NCCAM).
CAM is a part of holistic medicine, which is "an apporach which encompasses the physical, psychological, social and spiritual dimensions of health and uses lifestyle modification and the best validated natural and allopathic therapies in conjunction to produce optimal outcomes" (Hassed 405).
Students and CAM
As mentioned, many students turn to CAM for relief of stress. According to Sibinga, et al (2011), reduced stressed is positively associated with students improving in school, due to such outcomes as increased concentration and confidence. Students are generally very familiar with CAM and alternative therapies such as with herbal supplements and often use it in conjunction with conventional medicine(Zimmerman and Kandiah).
Studies show that university students are aware of the benefits of complementary alternative medicine and the therapies associated with it, and this is something that has become increasingly popular with students in recent years to treat illness and stress symptoms. They also use it as a preventative measure and for general health maintenance(Johnson and Blanchard). Some of the CAM therapies that are popular with students may be yoga, meditation, massage therapy and relaxation techniques. In addition, some students seek the services of a chiropractor to help with pain that may be associated with their stress symptoms.
College students are in an age-group that is potentially open to these types of new therapies and this is a reason for the high utilization of CAM among these students. Another form of CAM treatment that is popular among students is the use of herbal remedies, because they are thought to produce health enhancing affects, such as with green tea(LaCaille and Kuvaas). Another CAM theraphy, not mentioned above, is the use of music to relieve symptoms of stress such as sleep disturbances. The quality of students' sleep is a significant factor in good health and getting good grades, and a recent study shows music can improve the sleep quality of students. This is due to the calming affect of sedative classica music that can control relaxation and positive thoughts(Harmar, Takacs and Bodizs).
Many students understand that one of the best things they can do for themselves is be proactive with their own healthcare, and is why they use alternative CAM therapies, which is a way to reduce their stress.
Works Cited
Harmar, L., J. Takacs and R. Bodizs. "Music improves sleep quality in students." Jan Original Research 20 (2008): 327-335. Print.
Hassed, C. S. "Bringing Holism into Mainstream Biomedical Education." The Journal of Alternative and Complementary Medicine 10.2 (2004): 405-407. Print. 14 November 2013.
Johnson, S. K. and A. Blanchard. "Alternative Medicine and Herbal Use Amont University Students." Journal of American College Hea 55.3 (2006): 163-168. Print. 14 November 2013.
LaCaille, R. A. and N. J. Kuvaas. "Coping styles and self-regulation predict complementary and alternative medicine and herbal supplement use among college students." Psychology, Health & Medicine 16.3 (2011): 323-332. Print.
NCCAM. "What Is Complementary and Alternative Medicine (CAM)?" National Institutes of Health, n.d. <http://cim.ucdavis.edu/clubs/camsig/whatiscam.pdf>.
NIH. "Relaxation Technique for Health: An Introduction?" National Institutes of Health, n.d. <http://nccam.nih.gov/health/stress/relaxation.htm>.
Sibinga, E. M., et al. "Mindfulness-Based Stress Reduction for Urban Youth." The Journal of Alternative and Complementary Medicine 17.3 (2011): 213-218. Print. 14 November 2013.
Zimmerman, C. and J. Kandiah. "A Pilot Study to Assess Students' Perceptions, Familiarity, and Knowledge in the Use of Complementary and Alternative Herbal Supplements in Health Promotion." Alternative Therapies 18.5 (2012): 28-33. Print.
Stuck with your Research Paper?
Get in touch with one of our experts for instant help!
Messenger
Live chat
Time is precious
don't waste it!
Get instant essay
writing help!
Plagiarism-free
guarantee
Privacy
guarantee
Secure
checkout
Money back
guarantee
Get a Free E-Book ($50 in value)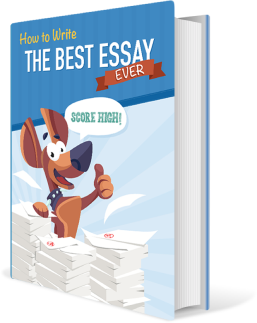 How To Write The Best Essay Ever!