Lebron James Is Better Than Michael Jordan, Research Paper Example
This Research Paper was written by one of our professional writers.

You are free to use it as an inspiration or a source for your own work.
When it comes to societal issues, everyone has the right to their opinion, and that's fine. However, when it comes to basketball and the players, there have been numerous debates in which LeBron James and Michael B Jordan have been frequently compared based on their abilities as the finest players. Statistically, LeBron James is a greater player than Michael Jordan (Jesse). As much as Michael Jordan scores more, Lebron has become a better player shooting efficiently from a range of two and three-point. Additionally, Lebron is also greater at passing and rebounding than Michael Jordan was. As much as Michael Jordan came first in the history of the NBA because he is older than Lebron, LeBron is still prevailing now (Jesse). Growing up, Lebron's idol was Michael Jordan as he wore his shoes and dressed like him, and when he finally joined the league, he inherited the number 23, which was associated with Michael Jordan. Therefore, Lebron's desire to be more like Michael Jordan has motivated him to be the best player of all time as he is as good as Michael Jordan. There are a number more reasons why Lebron James is better than Michael Jordan, and these will be discussed below.
When you look at the statistics between the two players, Lebron still stands a chance at becoming a greater player than Michael Jordan because he has more years to become a better player than Michael b Jordan. In terms of the NBA championships, Michael Jordan accomplished more and is considered a top scorer. Then again, LeBron is the best all over player, as proven by their statistics (Steinberg). In terms of league MVPS, NBA championship points earned per game, and the percentage of the free throws, Michael Jordan holds an advantage. At the same time, LeBron overcomes Michel Jordan as the greatest player in terms of the statistics per game in terms of assists, rebounds, blocks, percentage of the overall goal, and the All NBA First Team selection.
Additionally, Lebron is the only player in the history of the NBA to have 8000 rebounds, 30,000 points, and 8000 assists. Lebron is an efficient and dominant player, especially in defense; his "bully ball" style cannot be stopped, making him somewhat competitive (Steinberg). Also, when LeBron plays, he can dominate the five positions hence his comparison with the incredible Magic Johnson. Therefore, even though Michael Jordan scored more points than LeBron, Lebron is still an efficient scorer because out of the 3.3 shot attempts, he managed to score 2.9 shots; hence by not taking these shots, LeBron relinquishes 6 to 9 points (Steinberg).
Apart from that, the performance of their teams after they departed says a lot about the greatness of the team. For instance, when Michael Jordan left his team Chicago Bulls and retired, the team was never expected to perform better because he was considered an excellent layer for his team; hence his departure greatly affected their team (Steinberg). The team lost when they had played without Jordan's presence in the team in 1993-94. On the other hand, Lebron's previous was greatly affected when Lebron departed from the team in 2009 because he had begun his free agency. When compared with the impact of his departure on Jordan, LeBron's departure had more dire consequences than Jordan's departure from the team. His team lost tremendously, especially in the 2009 -10 seasons, where they scored 19-63 from an NBA best record of 61-21 for that season. Therefore, LeBron's presence was more valuable for his team than Jordans' presence was for his team (Steinberg).
Moreover, there is a difference in the era of these two players, such that if Michael Jordan was present in LeBron's era, he would have also won, and the reverse is true for Lebron James, too (Jesse). Unlike Jordan's time when athletes were smaller and faster, players were even larger, stronger, and faster than the previous players; thus, the physical aspect is not entirely focused on. This shows as LeBron is way larger than Michael Jordan. To maintain a healthy body, nutrition for players nowadays is highly considered as the players themselves take this issue seriously. For instance, LeBron spends over 1.5 million dollars to maintain his 2600-pound and 6-9 body; hence LeBron's body is his most valued resource. Also, Michael Jordan had benefited from the expansions made by the NBA twice. As the NBA added more teams, he was greatly challenged to play with them, making him more competitive and increasing his scoring. For instance, in 1995 NBA decided to add the Raptors and Grizzlies to the team, which was the same time that Michael Jordan was returning to the team, resulting in a three-peat championship by him. Therefore, Michael Jordan greatly gained from the NBA's two changes, which skyrocketed his prowess and later defined his place in the basketball games (Steinberg).
On the other hand, LeBron's era is defined by playing against super-competitive teams and players' movements. Concerning Michael Jordan, who never faced such competition in terms of talent, Lebron today has to compete with super teams such as the warrior's team, which has four all-stars. In comparison, Michael only competed against two all-stars (Steinberg). While LeBron goes against a team with four all-stars, Michael only competed with one team, such as the Malone's 98 or the Drexler's"92 trailblazers. Two or more All-Stars appeared in seven of LeBron James' nine outings with the Cleveland Cavaliers and Miami Heat (Saigal 4). When LeBron James plays, he does so alongside all-stars like as his teammate Kevin Love, Kyle Korver, who is recognized for his three-point shooting ability, MVP Kevin Durant, Draymond Green, the greatest defensive player of all time, and Klay Thompson, who is a defensive anchor and three-point shooter (Saigal 4). He also won two NBA championships with Dwayne Wade (Saigal 4). All these four stars played the most recent game alongside LeBron James hence the great success of the whole team for LeBron James (Steinberg).
Additionally, in LeBron's era, there is increased use of social media platforms to garner more support for him and his teammates. LeBron has successfully embodied player identification through fan loyalties, which results from the creation of super teams and the utility of free agency by the NBA (Guo et al. 482). Through these platforms, Lebron has gained a greater fun base and has been given all sorts of nicknames such as "King James" and "Chosen One," which would make one think that he is the modern-day Messiah (Guo et al. 483).
Additionally, LeBron has consistently achieved so much his age while dominating and performing efficiently in the 15th season of his career, and no one has yet achieved this. Jordan could have also won eight consecutive championships if he had not retired hence LeBron surpassing him in terms of championships (Blender). For instance, in the 2017-2018 NBA seasons, he averaged most of his rebounds and assists in this season, and there are no signs that he might be slowing down anytime soon (Steinberg). With 82 regular-season games and 18 playoff games under his belt, he has the most minutes in the NBA (Steinberg). For example, in this years' season, he played for 48 minutes against the Celtics, and this represents the 100th game he has played in the 2017-2018 NBA season, where he scored 35-15-9, and this performance silenced the critics; he was getting from Game 7. LeBron will also be making his eighth NBA finals appearance. Lebron has some feat that has never been experienced before because until today; he has averaged 10 rebounds, at least 30 points, and 7 assists. Therefore, Lebron keeps getting better at his game and has no stopping, hence making himself the best player with every passing second (Steinberg).
Works Cited
Blender Bill. Michael Jordan vs. LeBron James: How to properly approach the GOAT debate (2020). https://www.sportingnews.com/us/nba/news/michael-jordan-lebron-james-goat-debate/y9j3m6jeta331l78l9e4b0wb2accessed April 19, 2022
Guo, Sitong, Andrew C. Billings, and James C. Abdallah. "Inequivalent Out-Groups in "The Decision III": The Free Agency of LeBron James and the Power of Sports Rivalry." International Journal of Sport Communication 12.4 (2019): 482-497.
Jesse UNK. Michael Jordan Versus LeBron James: Who Is the GOAT? (2022).https://howtheyplay.com/team-sports/Michael-Jordan-Versus-LeBron-James#:~:text=Why%20King%20James%20Is%20the%20GOAT&text=While%20Jordan%20scored%20more%20overall,that%20points%20per%20game%20statistic accessed April 19, 2022
Saigal, Ammar. (2017). Michael Jordan versus LeBron James: Who's the Greatest of All Time?
Steinberg Leigh. 5 Reasons LeBron James Is The Greatest Of All-Time.https://www.forbes.com/sites/leighsteinberg/2018/05/31/5-reasons-why-lebron-is-the-greatest-of-all-time/?sh=6741ec09522b  accessed April 19, 2022.
Stuck with your Research Paper?
Get in touch with one of our experts for instant help!
Messenger
Live chat
Time is precious
don't waste it!
Get instant essay
writing help!
Plagiarism-free
guarantee
Privacy
guarantee
Secure
checkout
Money back
guarantee
Get a Free E-Book ($50 in value)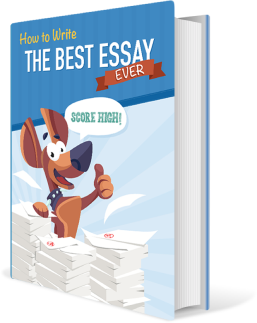 How To Write The Best Essay Ever!