Legal Status of Young Children With Disability, Research Paper Example
This Research Paper was written by one of our professional writers.

You are free to use it as an inspiration or a source for your own work.
Introduction
In the United States, according to 2010 statistics (U.S. Census Bureau, 2010), 2.8 million school-aged children were reported to have a disability. Many of these children needed special schooling or education facilities. According to the governing law: Individuals with Disabilities Education Act (IDEA, 1975), a child with disability is defined as one having
"mental retardation, hearing impairments (including deafness), speech or language impairments, visual impairments (including blindness), serious emotional disturbance […], orthopedic impairments, autism, traumatic brain injury, other health impairments, or specific learning disabilities; and who, by reason thereof, needs special education and related services.".
89 percent of children with disabilities are enrolled to public schools. This indicates that there is a need for special education public school programs that involve both parents and educators to facilitate the needs of these children. The below review will look at related policies, legislation, and community initiatives that focus on disabled children's needs and legal status.
Legislation and Literature Review
Cortellia (2014) created a comprehensive overview related to legislation of children with learning disabilities. Some of the laws created to protect the right of children are listed in the article. The Individuals with Disabilities Act (1975) guarantees free and appropriate education for all children, and this means that it is schools' responsibility to tailor the learning facilities to the individual child's needs. Further, Section 504 within the Rehabilitation Act (1973) makes it schools' responsibility to modify learning environments to the needs of disabled children, making sure that it is safe and suitable. The Civil Rights Law of Americans with Disabilities (ADA) provides protection for children against discrimination, while the Elementary and Secondary Education Act (1965) and the No Child Left Behind (2001) programs focus on monitoring individual student achievements and meet the needs of diverse populations.
Agunloye et al. (2011) also reviewed related regulations in the United States. According to the summary of the U.S. legislation, the Bureau of Education of the Handicapped (BEH) oversees policies related to children with special education needs. However, according to Agunloye  et al. (2011, p. 91), after the creation of the government agency, still "over 1.75 million children were completely excluded form school and 2.5 million were put in inadequate programs that did not meet their needs".
In the United States, special educational services are provided based on a categorical model. Adjustments are made to the learning environment and materials, however, after the No Child Left Behind program passed, all students are required to be learning the standard curriculum, and be measured based on state standards. Further, the requirements for teachers educating special needs children has been raised, and they had to start creating individualized education programs (IEP-s). Due to the growing number of children with learning difficulties, recently schools have started to implement a "Response-to-Intervention model" before they would assess them for learning disabilities. This model was designed to ensure that only children with genuine disabilities are placed in the special educational register and are provided differentiated tuition. Regular assessments based on individual education program results and academic achievements are completed by schools, in order to meet the needs of children better. Further, the policies related to schools responsibilities require "that there is guarantee of parental participation in education decisions in relation to the children with disabilities" (Agunloye et al., 2011, p. 91).
Related to parental involvement and collaboration between schools and caregivers, Desforges & Abouchaar (2003) created a comprehensive study. According to the authors, the main parental involvement areas that schools should support families of children with disabilities are: parenting, communicating, volunteering, teaching at home, decision making, and collaborating with the community. The author reviewed several collaboration and school-parent interaction models, including De Garmo et al.'s (1999) framework that the child's socioeconomic resources, the family's problem solving abilities, the school's behavior, the activities and skills provided at home together influence children's educational achievements. This model was not drawn up for disabled children specifically, however, it represents the relationship between home-school interaction and learning outcomes. Parent-school links were also found to have a strong influence on children's achievement, and the more information the school provided non the child's progress the more able the family was to support their children at home. School-home collaboration should be proactive, sensitive, recognize the values of the family, and empower parents.
Conclusion
The above review of legislation and policies related to disabled children's education has revealed that today the majority of special needs children are in public schools, and it is the educators' responsibility to provide them with suitable and engaging learning experiences. The No Child Left Behind program has the ability to help disabled children achieve their true potential, as it calls for individualized educational programs. However, it is important to note that without engaging with parents and supporting them, children could lack home support needed for dealing with the challenges they face. There are several collaboration models that are designed to increase parental involvement in children's education, and they are likely to improve learning outcomes of disabled individuals.
References
Agunloye, O. O., Pollingue, A. B., Davou, P., & Osagie, R. (2011). Policy and practice of special education: Lessons and implications for education administration from two   countries. International Journal of Humanities and Social Science, 1, 90-95.
Cortiella, C. (2011). The state of learning disabilities.New York, NY: National Center for Learning Disabilities.
DeGarmo, D.S., Forgatch, M.S., Martinez, C.R. (1999). Parenting of divorced mothers as a link between social status and boys' academic outcomes: Unpacking the effects of socioeconomic status, Child Development, 70 (5), 1231-1245.
Desforges, C., & Abouchaar, A. (2003). The impact of parental involvement, parental support and family education on pupil achievement and adjustment: A review of literature.    London: DfES Publications. Individuals with Disabilities Education Act. 1975.
No Child Left Behind. 2001.
U.S. Census Bureau (2010) School-Aged Children With Disabilities in U.S. Metropolitan Statistical Areas: 2010. American Community Survey Briefs
Stuck with your Research Paper?
Get in touch with one of our experts for instant help!
Messenger
Live chat
Time is precious
don't waste it!
Get instant essay
writing help!
Plagiarism-free
guarantee
Privacy
guarantee
Secure
checkout
Money back
guarantee
Get a Free E-Book ($50 in value)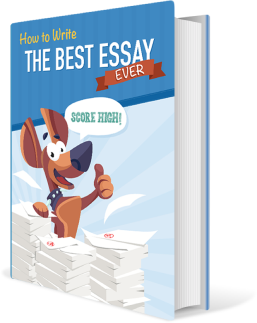 How To Write The Best Essay Ever!