Legislative Letter and Talking Points, Research Paper Example
This Research Paper was written by one of our professional writers.

You are free to use it as an inspiration or a source for your own work.
H.R.183 — Veterans Dog Training Therapy Act
Dear Senator Woodall:
As a health care professional and practicing nursing team manager, I am writing you about the recent discussions in the Senate regarding health development and veteran care. While the aims of health care providers and legislators are the same, it is also important to note that experience of personal contact with patients allows me to reflect on the recent Bill introduced to the Senate during the 113th Congress.
Regarding the recent proposal to start a pilot program for veterans on dog training therapy, I would like to add some personal insights to the issue. In my nursing practice, I have fond that veterans connect with animals better, and the relief of loneliness does improve their general well-being, as well as their health. Dealing with long term sufferers of disability and acute conditions, with many veterans among my patients, I understand that many of the patients who have dogs or animals at home would produce better response for treatment.
Among many researchers, Dimitrijevi? (2009, p. 236.) confirms that animals become the "behavioural facilitator" of the person during dog training therapy, promoting healthy lifestyle, independence and reduce the effects of feeling loneliness. Speech, communication improves and the risk or severity of dementia decreases. I have seen many patients who successfully built a relationship with an animal change their lifestyle and improve their health. Therefore, I do agree with the bill and would like to show my full support as a practicing health care professional.
Further, it is important to note that dog training therapy is not only beneficial for treating pre-existing conditions, but also for preventing dementia, cervical osteoporosis, cerebral apoplexy,and rheumatoid arthritis, according to Lefebvre et al. (2006, p. 255.). I refer to an article recently posted on the White House Website (Huerta, 2013) stating that statistics show prevention is cheaper and more effective than extended access to treatments. I can agree with the statement above, and would like to call for a higher level involvement of practicing health care professionals. My experience as a nurse shows that patients are more likely to take the advice of a professional than government authorities and charities, therefore, I would like to call for a collaboration for giving health care professionals the power to refer patients with post-traumatic stress disorder or other post-deployment mental health condition to the pilot scheme.
Further, I would like to ask the Honorable Jeff Sessions Senator to consider putting preventive measures in place and invest into training of nurses to successfully advise patients with long term lifestyle-related conditions and referring them to the newly available scheme.
While I understand that you have showed support for the bill and was a co-sponsor I would like your further assistance in making the pilot program more effective by active collaboration between health care professionals, the Secretary of Veterans Affairs, medical centers and health care professionals. In order to provide fair treatment for all veterans with mental health or post-traumatic symptoms. This would mean that all medical facilities would have the ability to refer patients to the scheme, non dependent on which health care provider they use. The extension of the program would benefit all patients and provide research data for future schemes following the pilot program outlined in the H.R.183 — Veterans Dog Training Therapy Act. I call for support because I feel that a national referral system and adequate training of health care professionals would increase the success rate of the pilot scheme and result in better patient outcomes.
Talking Points
National Statistics
According to national statistics, veterans are more likely to report more than one chronic conditions than non-veterans at the same age. (NCHS Data Brief, 2012)
Further, poor or fair health is more prevalent among veterans nationwide. Further, mental disorders, including Affective Psychoses, Depressive Disorder, PTSD and drug dependence are more prevalent among veterans, according to Baglaman (2013, p. 3.)
Regional Statistics
According to the United States Department of Veterans Affairs, (2012) there are currently 776.205 veterans living in Georgia, out of which over 590.000 are wartime veterans.
Funding Statistics
While nationwide the total expenditure of veteran care, rehabilitation and compensation is 120,404,628 thousand dollars, less than nine percent of the total amount is spent on rehabilitation, vocational and employment training. (United States Department of Veterans Affairs, 2012) I agree that immediate medical treatment and compensation are important, however, improving veterans' mental well-being and life quality is an effective long term solution.
Recent Research Studies
According to an extensive survey concluded between 2007 and 2010 among male veterans (NCHS Data Brief, Kramarow and Pastor (2012, p. 3.), veterans aged under 35 and over 45 are more likely report serious psychological distress.
Monetary Costs
The prevalence of mental illness treatment in the United States has increased by two thirds, between 1990-91 and 2003, according to Druss (2006, p. 616.) The cost of mental health treatment rose by an average 4.8 percent each year between 1991 and 1996. (Druss, 2006, p. 618.)
Possible Impact of Veterans Dog Training Therapy Act
As a result of the bill, suicide rates can be decreased among veterans
Further, health care and medication costs can be reduced
The bill offers an alternative method of addressing PTSD symptoms (Grimm, 2013)
Personal Experience
As mentioned before, during my nursing career, I have seen several mental health benefits of animal related therapies. During the last five years, I have seen not only patients' mental and psychological well-being improve, but the risks of post-surgery complications getting reduced as well.
References
Baglaman, I. (2013) Mental disorders among OEF/OIF veterans Using VA health care: facts and figures. Congressional Research Service 7-5700
Dimitrijevi?, I. (2009) Animal-assisted therapy – a new trend in the treatment of children and adults. Psychiatria Danubina, 2009; Vol. 21, No. 2, pp 236–241
Druss, B. (2006) Rising mental health costs: what are we getting for our money? Health Affairs. May 2006 vol. 25 no. 3614-622
Grimm, M. (2013) Rep. Grimm's Veterans Dog Training Therapy Act passes the house. Web.
Huerta, E. (2013) An ounce of prevention is worth a pound of cure. White House Website. Published: September 9, 2013 http://www.whitehouse.gov/healthreform/blog
H.R.183 — Veterans Dog Training Therapy Act HR 183 IH 113th CONGRESS, 1st Session
Lefebvre ls, Waltner-Toews D, Peregrine A, Reidsmith, R, Hodge, l & Weese SJ (2006) Characteristics of programs involving canine visitation of hospitalized people in Ontario. Identifiers Infection Control and Hospital Epidemiology 2006; 27:754–8.
Kramarow, E., Pastor, P. (2012) The health of male veterans and nonveterans aged 25–64:United States, 2007–2010 . NCHS Data Brief. No. 101 August 2012
United States Department of Veterans Affairs (2012) Veteran population report. Web. http://www.va.gov/vetdata/Veteran_Population.asp
United States Department of Veterans Affairs (2012) FY12 Summary of Expenditures by State. Web. http://www.va.gov/vetdata/Expenditures.asp
Stuck with your Research Paper?
Get in touch with one of our experts for instant help!
Messenger
Live chat
Time is precious
don't waste it!
Get instant essay
writing help!
Plagiarism-free
guarantee
Privacy
guarantee
Secure
checkout
Money back
guarantee
Get a Free E-Book ($50 in value)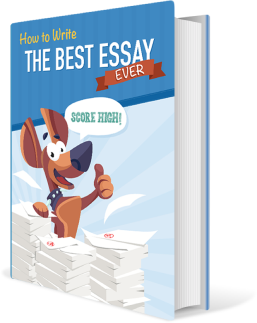 How To Write The Best Essay Ever!