Liberals vs Socialists, Essay Example
Pages: 3
Words: 787
Essay
This Essay was written by one of our professional writers.

You are free to use it as an inspiration or a source for your own work.
Liberals and socialists are well known for their ways of perception of the economy. These people support absolutely opposing approaches of running the country and goals that members of the society should set. For instance, liberals of the 19th century fought for individual freedom. However, they rather tried to lobby the interests of prosperous businessmen of that time than obtain political democracy and freedom of voting. Socialists tried to stop transformation of the society and return to old system based of agriculture and collective approach. Karl Marks and Alexis de Tocqueville can be considered as fathers of liberalism and socialism as their works were devoted to the basic ideas of these two ways of society running.
The basic concept of socialism is to establish society where workers could get goods for relatively small price. Moreover, this political approach totally rejects the idea of earning money by means of getting profit. "Once the workers controlled the state by the ballot, the state in turn would establish social workshops in which the workers would be responsible for production and supervision of business matters". In fact, fair treatment of every person based on equality was the goal of socialists. Socialists saw the ways of achieving their goals through a chain of revolutions all over the word. The major problem they faced was class struggle. Marx thought that "in the Middle Ages, he pointed out, the feudal class dominated society but eventually lost the struggle to the commercial classes. Now, in turn, the capitalists were destined to be overwhelmed by the rising proletariat". Socialists thought that one revolution could cause another one and, thus, create anti-capitalistic movement.
Liberals thought that supply and demand regulate life of ordinary people. The concept of personal liberty was defined as an opportunity of every person make a fortune in economic society. Secondly, they also supported the role of government in legislation of human affairs. Alexis de Tocqueville wished that "central power has a clearly delineated sphere, that it were involved with what is a necessary part of its functions and not with everything in general, and that it were forever subordinated, in its tendency, to public opinion and to the legislative power that represents this public opinion". He believed such conditions could be obtained by means of creating highly legitimate society and thought development of advanced law system. He also considered that ordinary people should be involved in public affairs. Alexis de Tocqueville wrote: "I wish citizens were introduced into public life to the extent that they are believed capable of being useful in it, instead of seeking to keep them away from it al all costs".
The fact that liberalism and socialism are pretty often opposed cannot be argued or denied. However, liberalism, with its principles thoroughly carried out, does not obligatory conflict with socialism. It appears that liberal party has always been the party of progress, the supporter of the progressive lines of social and political development, thus being controversial to the party of reaction. Consequently, it may seem to be the negative aspect of liberal theory, and as long as it gets stick to this attitude as the leading party of progress, it must unavoidably become identical with socialism approach. However, in case when liberalism becomes identified with socialism it gives up everything that has previously formed the positive aspect of its theory and has provided it the reason of its existence.  Liberalism tends to place the freedom of the individual as the evident goal of all its measures, thus being its fundamental principle. They implied by individual liberty the liberty of private property, which is to be uncontrolled in its operations by aught but not the will of the individual who possesses it. However, the liberty of private property was essentially more cared for than the liberty of the individual, thus making the last one secondary. Socialism, as in contradistinction to liberalism, fully recognizes this contradiction between the two individualisms, the individualism concentrated in personal property, towards which socialism is opposed, and the individualism that presumes the elimination of private property, thus being identical with socialism. Socialist considers that the workman is a slave of economic forces, which are beyond his control, thus implying that the real freedom for the individual lies in economic condition revolution that includes the exclusion of the liberty of private property.
Despite the fact these political approaches differ a lot, they strive for better life of the people. These appeals propose two separate ways of improving society. Though liberalism is the one used in contemporary world, socialism also supports ordinary people.
Works Cited
Newman, Michael. "Socialism: A very Short Introduction". Oxford University Press, 2005.
Rawls, John. "Political Liberalism". Columbia University Press, 2005.
Pesch, Heinrich. "Liberalism, Socialism And Christian Social Order". Edwin Mellen Pr, 2006.
Time is precious
don't waste it!
Get instant essay
writing help!
Plagiarism-free
guarantee
Privacy
guarantee
Secure
checkout
Money back
guarantee
Get a Free E-Book ($50 in value)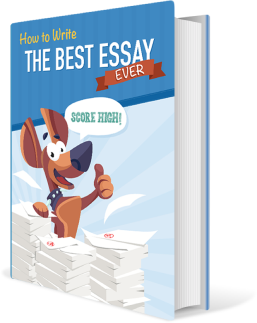 How To Write The Best Essay Ever!