Life Coach, Essay Example
Pages: 3
Words: 833
Essay
This Essay was written by one of our professional writers.

You are free to use it as an inspiration or a source for your own work.
May I say, first and foremost, how pleased I was to receive your inquiry. More exactly, I very much appreciate the obvious thought that went into your decision to seek mentoring in changing your living habits. As a wellness life coach, I am frequently asked to provide solutions beyond the reach of any expert; people, unhappy with their physical and emotional states of being, want immediate results. This is understandable, but also completely removed from what my coaching ideology is all about, aside from being unrealistic. My success with clients relies on commitment, time, and empathy. That you seem aware of my history, and eager to explore taking this journey with me, greatly encourages my regard for your seriousness and determination.
Based on your account, my professional impression is that you are poised to successfully make the changes in your life you desire, and I can assert this because you rationally explain your discontent. More precisely, we will meet our goal because that goal is grounded in a sane and optimistic perspective. You understand that, by changing your diet and learning to properly exercise, you will then reshape your entire being; more importantly, you see this as the evolving process it must be, and that translates to adjustments made during it. Growth is always exponential. As your body becomes healthier, your state of mind will alter to promote more of the same. The goal for you we will share, then, is equally evolutionary. There is no "stopping point," as in your reaching an optimum weight or physical condition, because the greater goal is to ultimately shift every aspect of your being. If we are at all successful – and I have no doubt that we will be – we then eliminate the "goal." In other words, a more enhanced life is the aspiration, and that is a thing to which we never want to attach limits.
How we construct and define the process will also greatly rely on the relationship we develop, for in that relationship I can come to better know all your needs. To begin with, it will be intensely personal. Coaches I know prefer to mentor several people simultaneously, and often approach the process in a small, group scenario. Thanks to modern communication technologies, this type of coaching may be highly effective in that individual concerns are also addressed, apart from the group interactions (Gorin, Arnold, 2006, p. 479). While I can appreciate the value of this method, I think it more in the client's interests to remain in a one-on-one footing with me. In no uncertain terms, my being of assistance to you depends on my understanding you as completely as possible. We need not be friends, nor must you confide in me beyond any comfort levels, but an essential and total awareness of who you are is critical. For example, how you perceive food is not something I can quickly comprehend; the subject is simply too complex for that. Cliché or otherwise, the reality exists that a profoundly intimate relationship with food begins when we are fed for the first time (Stanfield, Hui, 2009, p. 26). Much of this, it is likely, is unknown to you yourself because these associations are so visceral. In time, however, and through the increased knowledge we both gain, I know we can alter your diet in a way that promotes your well-being and does not "cheat" you of necessary gratifications. The same process will apply to the exercise program we set in place together for you. How you view physical activity is as personal as how you feel about food; both are extensions and reflections of who you are and how you feel about yourself.
Regarding the long-term, I am, again, confident that you understand the commitment required and the realities we will confront. Just as potent as the food relationship, in my experience, is the intimate manner in which we tend to conceive of an "ideal self." There is a person we see ourselves as being, perfected in every way, and one that seems to be an extension or evolution of ourselves just out of reach (Insel, Turner, & Ross, 2009, p. 301). For your ultimate well-being, we will restructure this image to meet the changes in you we bring about. This is not compromise. Rather, we are going to enhance your sense of yourself without lessening your expectations. We are going to help you see food and exercise, not as dangers or chores, but as positive choices made all the time. This is what I do best, in my relationships with my clients. Let me add as well that I so anticipate a successful journey with you, I am very eager to begin.
References
Gorin, Sherri Sheinfeld, & Arnold, Joan Hagan. (2006). Health Promotion in Practice. San Francisco: John Wiley & Sons.
Insel, Paul, Turner, R. Elaine, & Turner, Don. (2009). Discovering Nutrition. Sudbury: Jones & Bartlett Publishers.
Stanfield, Peggy, & Hui, Y. H. (2009). Nutrition and Diet Therapy: A Self-Instructional Approach. Sudbury: Jones & Bartlett Publishers.
Time is precious
don't waste it!
Get instant essay
writing help!
Plagiarism-free
guarantee
Privacy
guarantee
Secure
checkout
Money back
guarantee
Get a Free E-Book ($50 in value)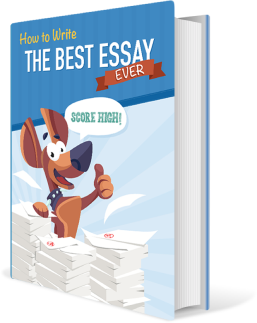 How To Write The Best Essay Ever!