Life in Southeast Asia Through Al-Biruni and Somaveda, Essay Example
Pages: 5
Words: 1338
Essay
This Essay was written by one of our professional writers.

You are free to use it as an inspiration or a source for your own work.
Al-Biruni (973-1048 CE) was a Muslim scholar born in present-day Uzbekistan. Between 1017 and 1031, he resided in the northern part of the Indian subcontinent and studied Sanskrit along with various other subjects with Brahman teachers. He carefully observed their various beliefs and practices and ultimately presented his research in a book written in Arabic, called alHind, which translates to "Description of India."  Al-Biruni penned his simple yet lucid work in Arabic because he lacked a deep knowledge of Sanskrit, although each chapter—totaling eighty chapters—expounds on various Sanskrit traditions in a descriptive manner. This expansive work covers a large variety of subjects, including social life, religion, philosophy, iconography, technology, metrology, and weights and measures, among many others. "Description of India" represents formidable assessment of eleventh century Hindu society, culture, and religion, which highlights the scholar's outsider perspective and attempts to proffer an objective account from the perspective of a Persian scholar. It appears that Al-Biruni's analysis of Hindu religion and law was shaped by the Islamic notion of a "people of the book" as a way to alter Persian attitudes and perceptions towards their eastern neighbors.  He has also been touted as "the first anthropologist, comparative sociologist, and scholar of comparative religion." Al-Biruni's depiction of India can be compared to Somadeva's tales from ancient India with regards to how life in Southeast Asia is portrayed through the respective works. The Islamic scholar and the Sanskrit storyteller proffer unequivocally divergent views of life in classical India, particularly with regard to varna, or "caste," and gender roles. Through a cogent comparison, it is unequivocal that Ak-Biruni's account is skewed because of his status as Muslim outsider who proved unable to fully comprehend and accept the intricacies of Indian society. As such, Somedeva's tales provide a more accurate portrayal of life in classical South Asia, which is evident through each author's different perspectives of caste and gender in Indian society.
There are various barriers or problems that obstructed his comprehension and perspective of India. Such barriers include language and the linguistic barriers of Sanskrit, which was so different from Persian and Arabic so concepts and ideas were difficult to translate from one language to the other without losing their core meaning. Another major barrier was the differences discerned in religious practices and beliefs, as Hinduism and Islam sharply deviated from one another. The third barrier was the insularity of the  local Indian population and the perceived self-absorption of the Indian people. Because of these various obstructions, Al-Biruni turned to the worked penned by the elite Brahmanas, which is evident through his affinity for citing passages from the Bhagavad Gita, the Vedas, the works of Patanjail, the Manurmiti, and the Puranas, among others, in order to provide and account of his understanding of Indian culture, society, and religion.
The caste system is one aspect of Indian society that fascinated Al-Biruni, who filtered his perception of the system through an elite perspective. According to the Persian scholar, the Brahmana constituted the highest caste echelon, and its members emanated from the head of Brahman. The Kshatriya, or warriors, constituted the next highest caste, and the members of that caste was created from the hands and shoulders of Brahman. The Vaishya caste came next on the social hierarchy, and they germinated from Brahman's thigh. Finally, the Shudra constituted the lowest caste, and its members were created from Brahman's feet.  Each caste is unique in the respective characteristics therein, yet they all live and mingle together in the same villages and towns as well as in lodgings and houses. Al-Biruni attempts to explain the Indian caste system by finding parallel social hierarchies in other cultures and societies. He denotes that in ancient Persia, there were four distinct categories that are commensurate to Indian castes: the princes and knights; fire-priests and monks; professionals such as physicians, lawyers, astronomers, and a handful of scientists; and artisans and peasants who constituted the lower rung. Thus, Al-Biruni argues that the caste system in India, or the very concept of social divisions and hierarchies, was not a unique feature. However, he points out that all men in the Muslim religion were viewed as equals, and they only differed from one another when it came to the observance of Muslim piety. Al-Biruni thus points to the Indian caste system as a rudimentary contrast between Hindu and Muslim culture. His aversion towards the social structure is unequivocal, as he asserts that such a system results in "one set of people treating others as fools" (Al-Biruni 150). Thus, Al-Biruni's personal background and Muslim faith shaped his perceptions of and aversion towards a stringently hierarchical social structure that was so palpable and conspicuous in Indian culture and society.
In addition to his views of the caste system, Al-Biruni also depicted gender in Indian society in a pejorative fashion, which reflects how he viewed outside cultures through the prism of his Muslim faith. He asserts that if a woman's husband dies, she has two choices to make: either she burns herself alive, or she remains a widow until her ultimate demise.  The representation of gender relations in medieval India is quite difficult to construct due to the dearth of references to women, which suggests that they have essentially been written out of history due to their subaltern status prescribed to them. Due to the entrenchment of patriarchal strictures, women were confined to certain spaces in which their true selves can be represented and explored: the domestic; the quotidian; the sacred; the sensual; and the royal. Gender segregation had been a feature of life in India for generations. Marriages were endogamous except in the case of marriage between members of different castes forged for political or economic purposes. The subaltern position of women is evident in Al-Biruni's account when he discusses religious rituals practiced in India, arguing that the spiritual was the sacred prerogative of men. Women are only mentioned as victims in various sacrificial practices, thereby stripping them of their agency and humanity.
Al-Biruni's account of Indian culture, religion, and society sharply contrasts from Somadeva's portrayal through various short stories she penned. Her stories provide a wealth of information about the caste system and the ethnographical conditions there in. Her stories situate the caste system within a religious framework, as she asserts that only members of the top three social castes—the brahmins, kyshatria, and the vaiysha—are eliigible for "religious initiation." Somadeva penned "The Red Lotus of Chastity" in order to promote the importance of chastity and faithfulness in marriage, as the Hindu god Sivu gives the protagonist and her husband a lotus flower that would extirpate in the event that the husband or wife was not faithful (Somadeva). Collections of stories from India during the medieval era tended not to feature women as protagonists, but in "The Red Lotus of Chastity," the central character is female and she exhibits courage, ingenuity, wit, and resourcefulness when she is confronted by a male counterpart. Doing so suggests that women were afforded some latitude in medieval India despite how firmly embedded patriarchy was in the fabric of Indian culture and society. As such, Somadeva's work provides ample information about the position of women in Indian society in addition to how the caste system shaped the quotidian lives of individuals who lived in ancient India from an insider's perspective.
Somadeva penned various stories that reflect the contexts in which they were written, which retains more currency than travel writings, or histories penned by outsiders, due to personal biases. Travel writings reflect the cultural, social, and religious values of the author regardless of attempts to remain objective. Al-Biruni's account of Indian culture and society attests to that reality, as his agenda however covert manifests in the writings. As such, his work must be read with a grain of salt regarding ancient India and what life was like in Southeast Asia during that time period.
Works Cited
Puchner, Martin. "Somadeva." Beginnings to 1650. Ed. Puchner. Shorter 3rd ed. New York: Norton, 2013. 1272-1274. Print. Vol. 1 of The Norton Anthology of World Literature. 2 vols.
Sachau, Edward C. Alberuni's India. An Account of the Religion, Philosophy, Literature, Geography, Chronology, Astronomy Customs, Laws and Astrology of India, London 1888
Scheppler, Bill. Al-Biruni: Master Astronomer and Muslim Scholar of the Eleventh Century. New York: Rosen Publishing Group, 2006. Print.
Somadeva. "The Red Lotus of Chastity." Trans. J.A.B.  Van Buitenen. Beginnings to 1650. Ed. Martin Puchner. Shorter 3rd ed. New York: Norton, 2013. 1274-1279. Vol. 1 of The Norton Anthology of World Literature. 2 vols.
Time is precious
don't waste it!
Get instant essay
writing help!
Plagiarism-free
guarantee
Privacy
guarantee
Secure
checkout
Money back
guarantee
Get a Free E-Book ($50 in value)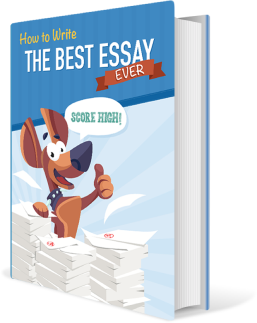 How To Write The Best Essay Ever!