Life, Liberty and Security of the Person Under the Charter, Essay Example
Pages: 4
Words: 1139
Essay
This Essay was written by one of our professional writers.

You are free to use it as an inspiration or a source for your own work.
Domestic violence is in most cases associated with abuse and although it is a problem commonly overlooked, it can affect anyone in the society. This therefore implies that, discrimination does not arise based on heterosexual or homosexual couples, ethnic background, economic status and age once domestic violence is on the stage. In most cases, female are highly victimized relative to male although the opposite is true in some cases. According to Marilyn, (113-123), every human being is entitled to the basic right of safety and integrity in life. Right to life encompasses the safety and dignity of man (Marilyn, 113-123). The society and individual are charged with the responsibility of protecting one another against any actions of brutality and violence that are conventionally perceived as unwarranted.
Domestic violence may manifest in the form of physical, economic, sexual, verbal or emotional abuse. However, abusive behavior is ethically unacceptable among any member of the society and everyone is obligated to uphold respect, safety, dignity and value for human life. Every person is basically entitled to the right to security that is also closely linked to right to liberty. The family, community and entire state is obligated to uphold a safe environment for everyone that all in all incorporates protection from domestic violence. The physical integrity of an individual is covered in right to security which starts from as low as direct physical and emotional trauma, which in most cases is directly linked to domestic violence. Controlling domestic violence starts with acknowledgement of the symptoms associated with abusive relationships. People must be liberated from a life of fear from persons that they love and live with.
Domestic violence is considered to be synonymous to domestic abuse, spousal abuse, violence from intimate partner, battering within the family and family violence. It is a manifestation of behavioral pattern that is linked to abuse or violence by a member of a domestic institution against another individual for example in a cohabitation relationship or marriage. In most cases, the female partner in a relationship is the victim and although the male partner is sometimes the victim, both partners can also be victims of domestic violence at the same time. The latter situation arises when the aggrieved partner takes retaliatory action and self defense against an abusive behavior by the other partner. In developed countries, women who fall victim to domestic violence are open to report cases of abuse to the relevant authorities. However, men from the same regions tend to shy away from reporting cases of domestic violence when they are the victims, thus resulting to a social stigma associated with perceived absence of machismo coupled with additional denigrations as a result of their masculinity.
The occurrence of domestic violence is attributed to the believe of the abuser concerning the justification of the abuse as an acceptable act. This situation is likely to proliferate to intergenerational cycles involving series of abuse which are likely to condone violence. An important consideration among families and the entire community is creation of sufficient awareness, definition, documentation as well as perception of domestic violence so that the integrity of every member of the society is upheld. Domestic violence may entail some cycles associated with abuse that leads to an escalation of tension as a result of commission of violence and then followed by a reconciliation phase and calmness. A situation of domestic violence in a relationship may entrap one victim in a situation of domestic violence marked with isolation, control of power, insufficiency of financial resources, chronic problems of health, child protection, shame and fear. The victims are highly likely to fall victim to physical disabilities, mental problems, chronic health complications, inaccessibility to finances, and inability to engage in healthy relationships among peers. In some cases, domestic violence proliferates to serious cases and affects the performance of the victim in the work place. This usually compromises the safety of the victim in the work place. Other problems that are likely to appear among the victims of domestic violence include post-traumatic stress disorders. Children growing up in an environment of domestic violence are most likely to exhibit dysregulated aggression during their early stages of life which is potentially likely to contribute to progressing the legacy of abuse during their adulthood.
The underlying theme behind domestic violence is power as well as control usually expressed in a variety of manifestation. A victim of domestic violence experiences a scary situation and stopping the violence can sometimes be difficult to the victim. An important consideration in this regard is that, no person has a right to hurt another and help can be obtained from other people and relevant institutions. In most cases, people tend to underestimate the extent of danger that comes with domestic violence due to lack of comprehensive knowledge of the situation. The control sort by the abuser during domestic violence can potentially minimize the seriousness of the actions of the victim. Every person has the right to be safe in any relationship as a basic human right. In most cases, cases of teenage and forced marriages are critical precursors of domestic violence. Statistics have indicated that, the rate of domestic violence is significantly high in situations of teenage and forced marriages. According to Perper, Peterson & Manlove (112-116), teen pregnancies in most cases are associated with socioeconomic challenges which acts as a stressor in life of the family and the entire community, thus an onset of domestic violence (Perper, Peterson & Manlove 112-116).
Knowledge of appropriate steps that uphold the security of an individual is indispensable. Individuals must be knowledgeable in assessing possibility of imminent danger to their well being. The possibility of being harmed by a partner must be predicted and appropriate measures of safety taken. The immediate recommended measure is to move away from possible danger where additional measures can be taken. Taking supplementary safety measures then becomes easy including contacting a person or an institution that has the ability of offering support and protection. This may include a trusted friend, youth worker, counselor, guardian, police station, local administrative unit or a lawyer. Law enforcement agencies including the police are possible sources of constructive assistance especially when the victim has been injured. Knowledge of legal rights and privileges is an equally critical tool in mitigating domestic violence. Every state has laid down rules and procedures to address the issues of domestic violence. In a nutshell, though it is practically impossible to eradicate domestic violence within the society, everybody has the responsibility of upholding the safety of other people and taking appropriate measures to make sure that he or she lives in a safe environment.
Works cited
Marilyn Pilon "Life, liberty and security of the person under the charter". Law and Government Division, 2000.
Perper K, Peterson, K, & Manlove J. Diploma Attainment Among Teen Mothers. Child Trends, Fact Sheet Publication No. 2010-01: Washington, DC: Child Trends, 2010.
Time is precious
don't waste it!
Get instant essay
writing help!
Plagiarism-free
guarantee
Privacy
guarantee
Secure
checkout
Money back
guarantee
Get a Free E-Book ($50 in value)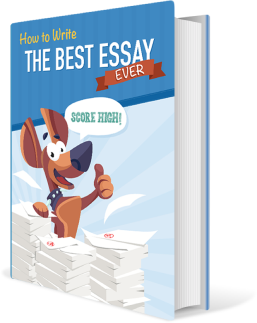 How To Write The Best Essay Ever!