Love Within the Family, Essay Example
Pages: 4
Words: 1051
Essay
This Essay was written by one of our professional writers.

You are free to use it as an inspiration or a source for your own work.
Love within the family is in the focus of two readings analyzed below: "The Brief Wondrous Life of Oscar Wao" by Junot Diaz, and "Bloodchild" by Octavia Butler. In both narratives, the main characters live in a seemingly close family, however, the relationships are ruined by something that the reader needs to identify. Oscar is close to his sister and accepts the ways of his mother. Gan, on the other hand, can make sense of his mother's behavior, as he knows she is only complying with the rules of the "society", but only understands his brother later in the story, when he reveals what he experienced before him.
Love within the family is the main theme within both stories: both authors describe the families as very close, ruled by women, but the reader later discovers that real love is absent. Gan's mother is slowly wasting away, it seems like she has given up hope. She knows that she has to give up one of her children to T'Gatoi. As Butler (3) describes: "my mother seemed content to age before she had to". But Beli liers to her son, pretending that everything is going well. She tries to protect her children from facing the reality, but knows that it is impossible. As Gao (Butler, 4) confirms: "My mother was at her most formal and severe when she was lying", indicating that the entire family suspects that something is not right, but nobody asks questions. In "The Brief Wondrous Life of Oscar Wao", Diaz describes a broken family, and indicates at several places that Oscar is aware of his mother's condition, but is not ready to face it. Oscar clearly states: "the cancer would grab her soon enough", but he does not directly address his mother's illness anywhere in the book. The characters do not face the situation, and adopt a behavior that is based on avoidance. Oscar's mother does not show any emotions towards her children: she beats up Lola, and – as Diaz (34) describes, hardly ever behaves as a mother to Oscar: "he headed to Rutgers New Brunswick, his mother gave him a hundred dollars and his first kiss in five years". The mother is cold, as Lola concludes, there are no real connections within the family: "we colored folks talk plenty of shit about loving our children but we really don't" (Diaz, 153). In reality, the Cabral curse is constantly on Beli's mind, and her children (in particular Lola) remind her of her own misfortune.
The relationships within the family are poisoned by the society and outsiders. In Diaz' text, the impact of Trujillo cruelty poisons Beli's relationship with both Oscar and Lola, while in Butler's text, the outsider is T"Gatoi, who could also be considered a half-sister of the brothers, as she was "hosted" within their father. She takes on the role of the mother, cuddling the children, at the same time enclosing them in a "cage of limbs".
The role of siblings is also important in both of the books. Gao's brother, Qui runs away and gets into trouble after he discovers what is behind the strange relationships within the family. He sees earlier what Gao will only experience on the night when Lomas' body is brought to the house. Qui says to Gao "I saw them eat a man" (Butler, 20). He is more experienced than Gao, and understands the motivations of the Tlic. They want to survive at any price, and use the tribe to host their offspring. The older brother is more experienced, and more aware of the family's lack of control over their fate: "she would still open him, pick out the grubs, and if she missed even one, it would poison him and eat him from the inside out", Qui does not have hope any more, just like Lola realized that there is no point fighting and rebelling, or running away. She states: "… if these years have taught me anything it is this: you can never run away. Not ever. The only way out is in" (209).  as she knows that no matter what her mother does to her, and how she behaves towards her, she will still have power over her.
Despite their under-developed masculinity, both Oscar and Gao have a mediator role within the family. Oscar acts as a peacemaker between his mother and his sister, and is attempting to stand up for Ana, who is being physically abused by her boyfriend. This way, Oscar shows a respectable way of maturity and takes responsibility. Instead of his mother, he becomes the one who would look out for the benefit of the family. Similarly, in Butler's text, Gao stands up for his sister. He does not want to become a "host", but his love for his sister does not allow him to let T'Gatoi implant the eggs into her. He knows that his brother and himself already faced what happens to hosts, and experienced the terror. He does not want another member of the family suffer, and instead he offers himself, despite being afraid: "She would have done it to Hoa On the floor. The thought of her doing it to Hoa at all disturbed me in a different way now" (Butler, 27).
Family relationships in both texts are broken, however, in Diaz' text, there is a reconciliation between the mother and her children, as she realizes that her past should not determine her future. Further, familiar love is present between the siblings, as Lola and Oscar understand each other well.  In Butler's short story, however, there is no reconciliation: apart from Gao, all characters seem to passively accept their fate and do nothing to change their family connections. His mother gives up hope to save her children, and his brother accepts that he cannot "run away" from the reserve to the reserve. Cruelty is poisoning familial love is present in both stories: the past experiences of Beli, living in fear, and lack of real experiences with a family poison her motherhood, while Gao's mother is taking on a passive role, as she feels powerless against the ruling tribe of monsters. Both Gao and Oscar are left alone to figure out how to build real relationships.
Works Cited
Butler, Octavia E. Bloodchild: and other stories. Open Road Media, 2012.
Díaz, Junot. The brief wondrous life of Oscar Wao. Penguin, 2007.
Time is precious
don't waste it!
Get instant essay
writing help!
Plagiarism-free
guarantee
Privacy
guarantee
Secure
checkout
Money back
guarantee
Get a Free E-Book ($50 in value)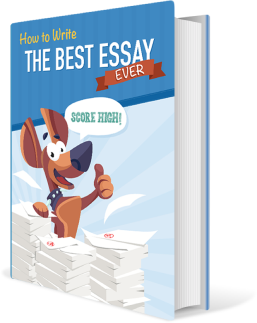 How To Write The Best Essay Ever!