Home
/
Research Paper
/
Madagascar, South Africa Food, Animals and Monuments, Research Paper Example
Madagascar, South Africa Food, Animals and Monuments, Research Paper Example
This Research Paper was written by one of our professional writers.

You are free to use it as an inspiration or a source for your own work.
Thesis Statement
Africa is a fascinating Continent and certain regions have prospered during the last few centuries due to the rich natural resources and hard work of the native and the migrant European populations, who have adopted the Continent as their permanent home. One such country is South Africa, which is recognized as an amazing tourist destination. Madagascar, although not stable politically, has its own characteristic flora and fauna which serves as a magnet for the adventurous tourist.
Outline
Introduction to Africa; Characteristics of South Africa & Madagascar; Animals, monuments, foods prevalent in the two countries.
Africa is the largest Continent on Earth and the recognized area from which the human species originated, evolved and spread out to inhabit rest of the world. With the Continent's prominent location near the Equator and the majority of the countries lying south of it, it remains a land of mystery, wonder and amazement for those inhabiting the northern sphere of the planet. The Continent's climate is chiefly Equatorial and Tropical in some regions, which makes the country, hot, humid and full of intense, thick vegetation and myriad species of plants and animals. During the last four centuries, explorers from Europe and Asia visited, invaded and adopted the country as their home revolutionizing the cultural composition of the country. South Africa, now labeled as a recognized country towards the southernmost tip of the Continent has emerged as one of the best inhabitable areas of Africa and has developed into a prosperous region due to its rich resources, diamonds being the most popular. The country remained notorious for its Apartheid policy during the major portion of the twentieth Century, which was set right after the revolution initiated by Nelson Mandela. South Africa has primarily a temperate climate. In terms of geographic location it lies between the latitude and longitude of 29 00 S and 24 00 E and its administrative capital city is Pretoria (Web, undated). Besides, the country has two more capitals; Bloemfontein is the judicial capital and Cape Town, the legislative capital. Madagascar, on the other hand is an African Island, lying in the Indian Ocean at 20 00 S and 47 00 E and its capital city is Antananarivo (Web, 2012). It is approximately slightly less than double the size of the state of Arizona in the US (Web, undated).
The prominent animals thriving in South Africa includes African Wild cats, Bat-eared foxes, Blue duikers, Caracals, Porcupines, Tsessebe, Lions, Rhinos and Aardwolves, to name a few (Web, 2011). Wildlife safaris are popular in this part of the world and an important contributor to the South African economy as it is a popular, international tourist destination, where the blend of wildlife and modern life is unique in its character. Traditional food cuisines in South Africa include the Zulu, Xhosa and VhaVenda, each representing the unique cultural characteristics of the region (Web, 2011). Numerous food festivals are held in the country throughout the year, which provide a unique taste to the adventurous. Prominent monuments in South Africa include Afrikaans Language Monument, Capture Site of Winston Churchill, Castle of Good Hope, Dick King Statue, Huguenot Monument and the Statue of Mahatma Gandhi, to name a few.
Madagascar, the island lying deep in the Indian Ocean, towards the East Coast of Africa, is an insulated environment which has allowed the propagation of a unique flora and fauna which is incomparable with anything else in the world. 165 million years of evolution has resulted in almost 70 varieties of lemur, all sizes and shapes of chameleons, the large elephant bird and numerous species of frogs, reptiles and snakes (Web, 2011). The Madagascar cuisine is influenced by the French cuisine although the majority of the population is a blend of Malayan Polynesians, with a mixture of Indian, Arab and European people (Diane & Dillon, 1993). Rice is the staple food and curries are spicy and hot, with Sakey, a local red hot pepper being the main ingredient. Beef, popularly known as Varenga is cut into small pieces, simmered and fried, which is an exclusive trend popular only in Madagascar (Diane & Dillon, 1993). Popular monuments in Madagascar include Royal Hills of Ambohimanga, The Rova of Manjakamiadana (Queen's Palace) and The Vestiges of Jean Laborde in Mantasoa (Web, undated).
References
Background Note: Madagascar, Accessed February 5, 2012 at: http://www.state.gov/r/pa/ei/bgn/5460.htm
Diane & Dillon, L. (1993). Madagascar. Extracts from Bea Sandler: The African Cookbook, Accessed February 5, 2012 at: http://www.africa.upenn.edu/Cookbook/Madagascar.html
Leave Ordinary Behind, Accessed February 4, 2012 at: http://www.southafrica.net/sat/content/en/us/top-10-culture-and-heritage?oid=16776&sn=Detail&pid=117527
Madagascar, Assessed February 5, 2012 at: http://www.lonelyplanet.com/madagascar
Monuments and Memorials in South Africa, Retrieved February 5, 2012 from: http://www.encounter.co.za/what-to-do/heritage/monuments-and-memorials/
Repoblikan'I Madagasikara, Retrieved February 5, 2012 from: http://madagascar-embassy.jp/monument.html
The World Factbook, assessed February 4, 2012 at: https://www.cia.gov/library/publications/the-world-factbook/geos/sf.html
Stuck with your Research Paper?
Get in touch with one of our experts for instant help!
Messenger
Live chat
Time is precious
don't waste it!
Get instant essay
writing help!
Plagiarism-free
guarantee
Privacy
guarantee
Secure
checkout
Money back
guarantee
Get a Free E-Book ($50 in value)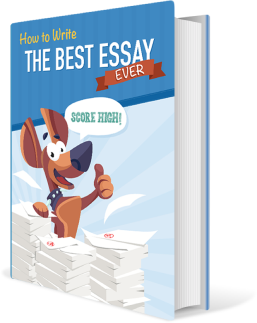 How To Write The Best Essay Ever!