Management Course Reflection, Term Paper Example
This Term Paper was written by one of our professional writers.

You are free to use it as an inspiration or a source for your own work.
When I started this course, I had a relatively naïve idea of how organizations are managed and what are the roles and functions of management and employees. I saw organizations as simple entities who simply operate with whatever assets and capabilities they have and competitors simply watch and copy each other. But this course has opened my eyes that operating an organization is both a science and an art and organizations simply do not react to competitive pressures and rely on luck for success but actively manage every aspect of their operation from developing human resources and manufacturing capabilities to influencing consumer behavior.
Two of the concepts that taught me a lot about how organizations are supposed to function are SWOT (MindTools) analysis and Porter's Five Forces of Competition (MindTools). SWOT analysis taught me that it is not only sufficient for organizations to be aware of their strengths but also take notice of their weaknesses so that they can take steps to lower their impact on the organization's bottom line. Similarly, organizations should not only focus on internal strengths and weaknesses but also keep a close eye on the external environment for opportunities that may arise or threats that may be emerging. As I tried to analyze technology industry over the last few decades, I realized SWOT analysis does a great job of explaining the rise and fall of many technology companies including Microsoft. One is tempted to think at first that companies' success depends upon their strengths and weaknesses but the reality is that their success is now determined to a greater extent upon the opportunities and threats in the external environment. Microsoft didn't decline because it became weaker and its strengths diminished but instead because it failed to respond to the opportunities and threats emerging in the external environment. Just as Microsoft's competitiveness decline can be explained by SWOT analysis, Apple's rise under Steve Jobs can also be explained through SWOT analysis. Steve Jobs was a great leader because he kept a close eye on the external environment and could spot and exploit opportunities before the competition could.
Just like SWOT analysis, Porter's Five Forces of Competition model also reminds us of the importance of paying attention to forces and factors external to the organization. The model was especially helpful in making me understand why organizations may perform differently under different market structures such as perfect competition, monopoly, oligopoly, and monopolistic competition. In fact, I see this model as the best tool to identify the market structure in which a particular industry may be operating.
I have always believed that organizations should pursue profit maximization but such an approach be accompanied by corporate social responsibility. The organization doesn't only have few stakeholders such as shareholders and management but numerous stakeholders including employees, government, suppliers, and local communities. Thus, the organization's job is not to pursue interests of shareholders only but find a delicate balance among the interests of different stakeholders. This is why Pyramid of Corporate Social Responsibility appealed to me because in essence it says that obeying the law is important but not sufficient and organizations should go beyond legal requirements to adopt high ethical standards. I believe organizations also succeed because of the positive contributions from external stakeholders such as communities and it is only fair they reciprocate. Corporate social responsibility is not only the right thing to do but also economically beneficial because it improves corporate perceptions in consumers' minds and strengthen brand loyalty. In fact, there are many examples of organizations which have reputation for pursuing high ethical standards such as Starbucks (Farfan) and Costco and yet these two companies are also highly profitable.
The board of directors was another important concept we studied in the course and I believe there is need for greater accountability for board of directors in Corporate America. The scandals over the last decade indicate board of directors have started taking their jobs as ceremonial even though they are compensated handsomely. Many scandals could have been prevented and many jobs and stockholders' investments could be preserved if board of directors took their jobs seriously. It is apparent that board of directors' culture is in need of serious redesign in Corporate America. I also believe board of directors should be entirely composed of outsiders who could not be fired by the management due to legal restrictions so as to minimize conflict of interests.
Assets vs. competencies was another important concept we studied. The degree of competition continues to grow due to globalization because the number of market players has increased as a result of lower barriers to entry. While assets such as financial resources are important, they are not sufficient to gain competitive edge. Thus, the key to competitive advantage is building core competencies that are difficult to imitate by the competition. Core competencies that are difficult or too expensive to copy also help organizations increase their pricing power and help explain why Apple earns record profit margins despite being in intensely competitive technology industry even though competition tends to drive down profit margins. It also explains why Apple may be in trouble as competition is fast catching up and needs to develop new core competencies to regain its mojo.
I have also learnt a lot from the topics related to HR strategies in the course. One of the major ideas I learnt was that human resources are growing in importance as a result of globalization. This is because many core competencies have been disappearing such as manufacturing because significant manufacturing activities now take place in countries with low labor costs and almost everyone has access to them. Similarly, factors of production have become more mobile. Thus, one of the ways for organizations to gain competitive edge is to invest in human capital which is essential for innovation because innovative is more difficult to copy. Despite the fact that human resources, especially those with high skills and knowledge, have been growing in importance, organizations are doing a poor job of motivating and retaining them. Job security has become a concept of the past and very few people remain with the same organization they started their career with. Therefore, organizations need to identify top performing talent and assist them with career development within the organization. This is actually a sound strategy because it ensures the organization doesn't lose the training investment it makes in its workforce and it also avoids high recruiting and training costs of new employees.
The course also reminded me of the classic economics problem of scarcity as the challenges and issues faced by the organizations often exceed the resources available to the organization, thus, one cannot overstate the importance of efficient allocation of human and financial capital. Few bad decisions can threaten the organization's entire future, thus, it is important for organizations to carefully evaluate which issues may merit more attention and resources and which could be given less priority.
Last but not least, one cannot underestimate the importance of developing effective short-term and long-term strategies. One of the lessons from the course was that managers are usually concerned with running day-to-day operations while leaders are concerned with developing competitive strategies and setting the long-term direction of the organization. I also realized that most of the management models are basically needed to develop effective competitive strategies. This is why organizations have to understand their strengths and weaknesses as well as be aware of opportunities, threats, and other factors external to the organization so that they can develop effective competitive strategies. Unless the management understand what the organization owns and what it does that others cannot, it will have a difficult time comparing effective strategies. But it is not important to merely develop effective strategies but management should also ensure everyone is aware of the strategy, understands how his/her work contributes towards the strategies, and is personally motivated to see the strategies succeed. Thus, one cannot overstate the importance of an effective leadership which explains why effective leaders are compensated generously in free market system.
I am glad I took this course because it has given me new and better understanding of why some businesses succeed while others fail and why even once-invincible firms eventually decline. I have learnt management cannot afford to relax in today's competitive environment because they do not only compete with local firms but also international firms. It is also more difficult for management to take a relaxed approach because developing core competencies that are difficult to imitate has only become more difficult over time.
References
Farfan, B. (n.d.). Most Ethical Retail Companies in the World 2013-2007 – Starbucks, Target, Gap. Retrieved December 15, 2013, from http://retailindustry.about.com/od/retailbestpractices/a/Worlds-Most-Ethical-Retail-Companies-2013-2007-Starbucks-Target-Gap-Ethisphere.htm
MindTools. (n.d.). Porter's Five Forces. Retrieved December 15, 2013, from http://www.mindtools.com/pages/article/newTMC_08.htm
MindTools. (n.d.). SWOT Analysis. Retrieved December 15, 2013, from http://www.mindtools.com/pages/article/newTMC_05.htm
Stuck with your Term Paper?
Get in touch with one of our experts for instant help!
Messenger
Live chat
Time is precious
don't waste it!
Get instant essay
writing help!
Plagiarism-free
guarantee
Privacy
guarantee
Secure
checkout
Money back
guarantee
Get a Free E-Book ($50 in value)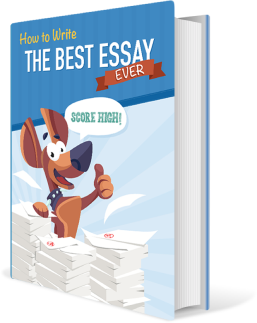 How To Write The Best Essay Ever!