Art, Quiz Example
This Quiz was written by one of our professional writers.

You are free to use it as an inspiration or a source for your own work.
Who is Fern Logan and describe her work?
Fern Logan is an African-American photographer and graphic designer. Logan's work arguably can be described as an attempt to reconcile the unique features of the African-American experience (i.e., slavery, segregation) and African cultural influences.
Who is Danny Simmons and describe his work? (p. 302).
Danny Simmons is, according to Lewis (302) an "artist of many facets", above all concerned with community and representing those who do not have a place in mainstream artist. Simmons, according to the literature, while also a painter, has used his work to help develop an African-American artistic community.
Discuss two artists from the film, "African-American Art III?"
Basquiat is an artist featured in African-American Art III, who legitimized the value of street art in the eyes of institutional art. Mr. Incredible is an artist who with his outsider status brought the attention of mainstream art critics to those forgotten spaces: Mr. Incredibile furthermore uses non-traditional materials which reflect his outsider art status.
African American artists in the twenty-first century understand that their role is?(p. 328)
African-American artists understand their role in the twenty-first century as a continuation of the achievements of African-American artists in the 20th century, who have overcome many of the systematic obstacles to African-American existence: these artists realize that while much has been done their work can contribute to continuing this legacy.
Who was James Hampton and describe his work?
James Hampton is a crucial example of outsider art: working as a janitor, outside of the academy, his work demonstrates that art is not attached to institutional forms. It may develop in the spaces of the unseen also employing forgotten materials.
Who was John T. Scott and describe his work?
John T. Scott was an artist who worked in different media, such as painting and sculpture. His work is ambitious upon first glance, evoking epic themes, while also representing cutting-edge modern art with his experimental treatment of his subjects.
Donald D. Keyes, curator at Georgia Museum of Art, Athens, describing Amalia Amaki's art in the Southern Arts Federation Supplement to Aperture Magazine, suggests that it addresses what? (p. 321)
Keyes suggests that Amaki's art addresses the African-American experience while also pointing to future developments.
Who was Jean-Michel Basquiat and describe his work.
Jean-Michael Basquiat was a graffiti artist whose work burst through into the gallery scene. His work demonstrates the aesthetic value of street art, showing once again that art is not bound to institutions.
Write one of the statements Romare Bearden said about being an artist.
"Black art has always existed. It just hasen't been looked for in the right places."
Who is Najee Dorsey and describe his work?
Najee Dorsey is a painter. His work can be described as a reflection on African-American art itself (for example, his conceptions of Stagger Lee), therefore it is a type of meta-reflection on the African-American cultural experience.
Who is Hajjah Ann Saunder and describe her work?
Hajjah Ann Saunder is an artist working with multiple media. Arguably, her work is most distinctive in its reference to Islamic links, thus showing the link between African-American culture and the Muslim faith in an American context.
Briefly discuss Al Loving and what are the two greatest ideas in art history according to Al Loving?
Al Loving was an abstract artist, who can be interpreted as seeing an affinity between abstract art and African art. For Loving, the two greatest ideas in art history were the commitment of art to the geometric form and abstract art as a return to basic geometric forms.
Who is Kerry James Marshall and describe his work? (p. 295)
Kerry James Marshall was a painter working in diverse media. His work is a combination of African as well as European art, which arguably makes him an important bridge between two approaches to art.
Give the definition of a folk artist as described in this course?
Folk artist is one who exists on the fringes of what is recognized as art, i.e., institutional art, but still nevertheless produces work of such an aesthetic quality that the artistic merit of this work is recognized by the mainstream.
What medium or art-making made Bearden famous?
Collage made Bearden known.
What was the "Spiral Group?"
Spiral Group was a collective of African-American artists that combined art with political activism, i.e., the civil rights movement.
Who was Mr. Imagination and describe his work?
Mr. Imagination was an outsider artist who used unusual materials such as bottlecaps and sandstone. His work, as his choice of materials shows, overturns artistic convention: it is a provocation concerning what art can be.
What three components are seen in African-American folk works?
Three components as seen in African-American folk works are 1) a reflection of elements of African-American folk culture, which makes these works distinctly African-American 2) a uniqueness of form that almost anticipates the abstract art movements of European art in the 20th century 3) a communication of the Africna-American historical experience, above all defined by the injustice of slavery.
In general, what age does an African-American folk artist begin making art?
The African-American folk artist in general begins making art as a teenager.
Folk artists are also called by three other names, what are they?
Folk art can also be called naïve art, tribal art or primitive art.
Martha Jackson-Jarvis' "The Gathering" circular centerpiece functions as a source of? (p. 288)
"The Gathering" incorporates, as the text states, dead materials that may be made living.
Alison Saar's "Diva" looks like the folk carving often found where? (p. 285)
Alison Saar's "Diva" resembles folk carvings found in Central and South America.
What is "Quilts of Gee's Bend?"
Quilts of Gee's Bend are quilts created by African-American women, showing a unique form that is based on improvisational patterns.
Who is David Hammons and describe his work? (p. 271)
David Hammons work is an artist who is committed to "bodyprint". His work blurs the lines between what are the tools used for art and what is the final piece of work.
What is the formula for "Transformation" as discussed by bell hooks?
Bell Hooks' transformation can be any form of life that opposes the dominance of white supremacy, capitalism and patriarchy.
Time is precious
don't waste it!
Get instant essay
writing help!
Plagiarism-free
guarantee
Privacy
guarantee
Secure
checkout
Money back
guarantee
Get a Free E-Book ($50 in value)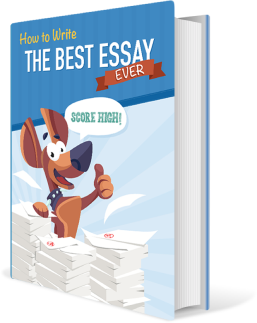 How To Write The Best Essay Ever!