Managerial Value and Ethical Decision Making, Essay Example
Pages: 5
Words: 1501
Essay
This Essay was written by one of our professional writers.

You are free to use it as an inspiration or a source for your own work.
Applying ethical judgment in decision making is an important aspect of not only business leaders, but important in all aspects of daily life. By placing ethical standards on these decisions, I create an atmosphere of value and compassion. I work best when I can  fully participate with my team and community,while empowering and encouraging. My leadership style promotes a collaborative process in which each person is valued and important. My strengths are represented by this type of leadership, and I promote equality within the team environment. I also believe that I function as a transformational leader, and this shows the important I place on managerial ethics ("Management Ethics" 127). I am aware that people are different, and we all have unique ideas and dispositions. I also rely on the principles of justice and equality as a vital component in ethical decision making.
My personal values are demonstrated through my community involvement and my participation in campus and college life. I also value my family and find strength by being a part of these important groups and communities. Building a strong community, whether through college and student groups or within my family, helps build strong ethical values. This is because you learn how to participate on on equal basis with others, and each individual is able to bring in their own creative and unique perspectives when issues arise. I also focus on social responsibility when determining how to guide my decision making. This is because social responsibility benefits the entire group or community, and it means that I have the best interests of those around me in mind ("Management Ethics" 132). Often, ethical responsibility is not something that is explicitly laid out, line for line, when it comes to how to operate as a leader and a member of a community, that is why it is important to focus on those around you for guidance in cases where you may question yourself. Ethical responsibilities focus on others with fairness, equity, impartiality and respect for each and every individual ("Management Ethics" 139). By my reliance and value placed in others, I show my respect for others, and that helps build strong relationships and community values.  
My managerial value as a leader lies in my sense of equality as a major virtue. I place great importance on the well-being of my community and the interdependence of one another within the community. It is important that those who are members of a group feel valued, and that they know their voices are being heard. Not only should others' voices be heard, they should also feel as if their opinions and beliefs are respected. Displaying a sense of equality is absolutely important to maintain this mentality and provide support to those around you. This also provides an atmosphere where you can count on the support of others when needed, because community mentality is based on  reliability and trust. A good leader trusts their team, and in turn, the team trusts the leader. Ethical people possess integrity and that integrity and honesty is reflected in the people around them ("Management Ethics" 140). As for management value, it is especially important that leaders possess ethics and apply it in their decision making and how they treat their peers.
Other qualities that I possess that reflect managerial value is courage and  fortitude. Courage and fortitude are essential to development of effective leadership skills, because leaders must be able to make tough decisions. What is most important about courage in the face of hardship and adversity is the ability to still keep others in mind and take their interests and needs into consideration. This is a strength of mine and directly applies to my ability to meet both the needs of my peers but also the group and the larger needs of the community. This is not always easy, but having specific ethical guidelines to follow in these types of situations tends to make the process simpler and less complicated. I also understand that not every situation is going to be the same, so it is necessary to adjust based on the specifics involved in a particular problem or issue.
Along with a sense of equality and displaying courage in my decision making, I also have a great sense of compassion. To me, compassion is what makes leaders great. To have the ability to understand others and empathize is at the root of ethical management. Management at its very basic level is the ability to complete tasks and solve problems through people (Mele 1). By showing a high level of ethical behavior in management and leadership, you are setting up an environment where co-workers, employees, peers and your community can put their trust in you as a decision-maker. I personally would put more trust in a manager or a community leader if they showed compassion when dealing with others. Ultimately, I think that compassion, along with dispensing a sense of equality among individuals show my managerial value.
When faced with ethical problems, there are several important characteristics that would allow a leader or a manager should possess in order to provide a successful and desirable outcome. As mentioned before, my sense of equality gives me insight into the best possible method of solving these problems. A leader's past examples of showing equal and just treatment gives their team a solid foundation in which to trust their manager. A solid, ethical reputation is necessary to keep team cohesiveness. It is usually apparent within a group, whether at school, work, or withing a community group or with your family, ethical discretion are usually remembered ("Managerial Ethics" 141). If these people do not see you as an ethical decision maker, then they will either distrust you or feed into the unethical environment and culture you have developed. Without effective ethical management, those you manage will not see the important in applying ethics and morality in their decisions, either. Encouraging others to make ethical decisions is just as important as doing it yourself ("Managerial Ethics" 141).
An important aspect of solving ethical problems is showing courage and strength. There will always be situations where you will find yourself torn between doing what is right and doing what is easy. Often, people in management and business settings will go along with something they find unethical just because they see that as the only option. It can be easy to be intimidated by others, especially if they hold a higher leadership position over you. This is why my ability to show steadiness in the face of obstacles is necessary to solve an ethical problem. Courage and integrity go hand-in-hand in ethical management, and by showing fortitude in a situation where ethics are called into question will only strengthen and sustain the ethical environment in which you have already created (Kerns).
Along with showing courage, I have discussed how promoting and showing compassion is one of my strong ethical traits. It is often heard that compassionate leadership advances morality and ethics in many different settings. Within an organization, compassion and empathy will help solve ethical dilemmas because you are able to see all sides of an issue (Kerns). My problem solving skills always take into account the needs of others, and compassion allows me to see outcomes from the perspectives of all of those involved. Sometimes, it is necessary to step outside of your role and see what the situation looks like from others' perspectives. I think that a high value placed on compassion and empathy is often overlooked, because many believe that leaders should show authority and power. I do not believe that this is an ethical way to lead, because, as mentioned before, the very essence of management lies in the ability to effectively lead people.
It is shown that ethical problems that arise in business environments come from a tradition of past unethical behavior, so it is especially important to consistently promote ethics, not only because it is the moral and correct this to do, but because it is an effective tool to conduct business (Kerns). Unethical business and management practices will put the entire organization as risk, and the best way to limit these risks is to show ethical decision-making in every aspect of leadership (Kerns). Specifically, having a sense of quality and dispensing fair and equal justice promotes trust and fairness within an organization, as well as showing compassion to others (Mele 3). Displaying empathy and having the ability to relate to others helps develop an even stronger sense of morality and ethics. Once you have created a strong ethical culture, showing courage and strength when faced with tough decisions will not be as difficult, because you will have people who agree with your ethical judgment and also trust in your ability to make decisions and solve problems.
Works Cited
Kerns, Charles D. Value-centered ethics: A proactive system to shape ethical behavior. Human Resource Development, 2004.
"Management Ethics and Corporate Social Responsibility." Cenage Learning. Web. 28 Sept. 2015 <http://www.cengage.com/resource_uploads/static_resources/0324405715/8910/0-324-40571-5_04_REV.pdf>.
Melé, Domènec. Management ethics: Placing ethics at the core of good management. Palgrave Macmillan, 2011.
Time is precious
don't waste it!
Get instant essay
writing help!
Plagiarism-free
guarantee
Privacy
guarantee
Secure
checkout
Money back
guarantee
Get a Free E-Book ($50 in value)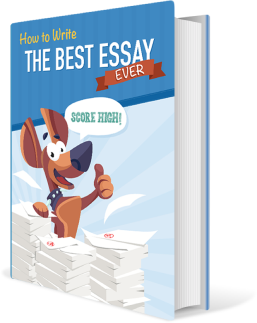 How To Write The Best Essay Ever!