Mass Casualty Crimes, Research Paper Example
This Research Paper was written by one of our professional writers.

You are free to use it as an inspiration or a source for your own work.
Mass casualty crimes such as Columbine High and Virginia Tech are inherently dangerous, chaotic environments. Since Columbine, the paradigm utilized by police responders focuses on the use of SWAT tactics, especially the diamond formation, to neutralize the shooter. However, there is much evidence from cases such as Virginia Tech and the University of North Colorado in Greeley that shooters seldom 'snap': instead, they often evince a long-standing trajectory of threatening and antisocial behavior. Prevention efforts must focus on recognizing these threats and taking them seriously.
For law enforcement personnel, mass shootings such as Columbine High and Virginia Tech pose tremendous challenges and dangers. The new paradigm of law enforcement protocols for such incidents emphasizes rapid deployment in order to neutralize the shooter(s) and secure the area for fire/rescue and emergency medical services (EMS) personnel. But the aftermath of these tragedies holds important lessons not only for dealing with active shooter scenarios while they are underway, but also preventing them by recognizing the warning signs.
Random school shootings and other mass casualty crimes pose considerable challenges for law enforcement personnel: crime scenes are typically dangerous, chaotic environments, with multiple victims and rampaging shooter(s). The tragedy at Littleton, Colorado's Columbine High School produced a rethinking of law enforcement tactics in response to such mass casualty incidents: as Maniscalco and Christen (2011) explained, police procedure at the time of Columbine stipulated the duties of conventional police as establishing perimeter control (p. 75). Conventional police were to keep the scene cordoned off and under control, while waiting for the arrival of special weapons and tactics (SWAT) units, who would then begin the process of negotiation with the shooters (p. 75). But the conventional wisdom had arisen in response to a very different pattern from that evinced at Columbine: specifically, the conventional strategy was crafted for dealing with shooters who resorted to such strategies as barricading, hostage-taking, and sometimes suicide (p. 75). As Maniscalco and Christen explained, Columbine was different for the simple reason that "the shooters intended to die, not negotiate"; their random, opportunistic shootings were part and parcel of this (p. 75). The wait for the SWAT team lasted 45 minutes; in that time, shooters Eric Harris and Dylan Klebold claimed ten of their thirteen victims, one of whom bled to death (Hess, Orthmann, & Cho, 2010, p. 258).
Columbine was a hard and bitter lesson, but for law enforcement personnel it has been a lesson well-learned: since Columbine, the focus of law enforcement procedures has shifted to a "quick action" paradigm (Maniscalco & Christen, 2011, p. 75). This paradigm prioritizes speed, and direct engagement of the shooter(s) by the law enforcement personnel who reach the scene first (p. 75). In fact, the paradigm shift was underway even before Columbine, as Odle (2006) explained: police departments were already beginning to train with SWAT teams, in order to gain familiarity with techniques for rescuing victims in a variety of environments during an active shooting (p. 173). Odle summarized how these SWAT tactics should be utilized in response to an incident such as Columbine: "'quickly gather the first few officers on scene, enter the location and stop the gunmen's behavior'" (pp. 173-174). The core tactic of the Immediate Action/Rapid Deployment law enforcement methodology is the diamond formation, consisting of four officers: a leading or "point" officer in the front; two flanking officers, and an officer in the rear (Maniscalco & Christen, 2011, p. 76; Odle, 2006, p. 174). The advantage of this formation is that it provides the officers of the active shooter response team with a great deal of protection from all sides (Maniscalco & Christen, 2011, p. 76). As Stair, Polk, Shapiro, and Tang (2013) explained, the active shooter response team's task is simple, but dangerous: "to seek, engage, and neutralize the shooter or shooters" (p. 487). In fact, this is the primary objective, but it is accompanied by the need to secure the area in order to allow fire/rescue and emergency medical services (EMS) responders to reach the scene and provide care for the victims (Maniscalco & Christen, 2011, p. 76). Thus, coordination with fire/rescue and EMS responders is essential (p. 76). Once the threat is neutralized, the law enforcement responders (LERs) can return to help provide emergency care to wounded victims, working with emergency medical service (EMS) providers (Stair et al., 2013, p. 487).
This new approach to active-shooter incidents was deployed in response to the 2007 massacre at Virginia Tech, perpetrated by Seung-Hui Cho (Hess et al., 2010, p. 258). In fact, the quick and decisive response of the Virginia Tech Police Department (VTPD) after arriving at the scene appears to have cut Cho's rampage short, thereby ensuring that an already monumental tragedy did not become even more severe (Larson, 2008, qtd. in Hess et al., p. 258). In fact, the 9-1-1 call was transferred to the VTPD by the Blacksburg, Virginia PD: "'Within a minute, VTPD dispatched all available officers to an active shooting at Norris Hall and requested all county EMS units to respond'" (p. 258). Within several minutes of arriving at the scene, the officers had apprehended Cho, leading him to commit suicide (p. 258). However, his ample remaining ammunition attests to the considerable havoc he could have continued to wreak if not for the officers' alacrity in responding to the situation (p. 258).
Another key tactic used by law enforcement personnel to respond to active shootings and other terrorist acts is the LACES principle: "lookout, awareness, communications, escape, and safety" (Maniscalco & Christen, 2011, p. 74). The lookout is someone who observes the scene without engaging, in order to be able to warn all responding personnel of danger, while awareness of any changes in the situation is the responsibility of all members (p. 75). Communications are vital: crews must be able to communicate with each other, with headquarters, and with the lookout (p. 75). Escape means escape routes and at least one alternate route, in the event that they are needed, and safety delineates safety zones, where crews will be protected from shooter(s) (p. 75). As Maniscalco and Christen (2011) explained, there is also a danger in ballistic hot zones: some shooters, notably terrorists and some street gangs, will "carry the latest automatic weapons and wear body armor" (p. 76). In such instances, scene awareness principles become more important than ever (p. 76). Depending on the situation, law enforcement personnel may need to engage in concealment, i.e. hiding themselves from the shooter; shielding, i.e. using sufficiently solid objects for protection from projectiles and shrapnel, and distance (p. 76). Of course, the primary task of an active shooter response team remains to locate and neutralize the shooter(s), clearing the area for EMS and fire/rescue personnel. Nonetheless, scene awareness principles are of importance to ensure the successful completion of the objective (p. 76).
How can tragedies such as those of Columbine High and Virginia Tech be prevented? In fact, the tragedy at Virginia Tech is the more tragic for being a textbook example of warning signs unheeded and opportunities missed: as early as December of 2005, Cho was found to be "a danger to himself or others", and yet the VTPD was not made aware of this (Kerr, 2010, p. 146). It was the first of a number of missed opportunities. The school's Care Team, which is responsible for engaging and helping behaviorally-troubled students, had already received ample warnings about Cho, including "stalking, violent writing, and refusal to participate in class activities" (p. 146). Gordon K. Davies, a member of the panel that investigated the incident, concluded that there were many lessons to be learned from the Virginia Tech massacre: in particular, there is a great need to better enforce federal and state statutes that prohibit disturbed or "'mentally defective'" individuals from acquiring firearms (pp. 145-146). Davies argued that another problem was the way in which two privacy statutes, the Family Educational Rights and Privacy Act (FERPA) and the Health Insurance and Accountability Act (HIPAA) were applied, or misapplied: the campus police department should have been notified that Cho had been ruled a danger to self or others (p. 146). Another major problem was the way in which the university handled the emergency: assuming that Cho's first shooting spree had been the entire incident, and that the shooter (Cho had not yet been identified) had left the campus, they waited for two hours to put out a rather vague and non-emergency response, giving Cho ample time to stage his next attack (p. 147).
As Cho's case demonstrates, it is very common for troubled individuals to display warning signs long before they engage in mass violence (Nicoletti & Spencer-Thomas, 2009, p. 65). Joe Gallegos, the 1996 shooter and hostage-taker at the University of Northern Colorado (UNC) in Greeley, had accumulated a lengthy record of criminal offenses since he was a mere thirteen years of age, including violent offenses (p. 65). It is therefore imperative for law enforcement personnel and mental health specialists to know what to look for. In particular, threats must be taken seriously: verbal and/or written threats are warning signs, red flags of anger, hostility, and a potential for violence (p. 65). Still, threats differ: there are direct threats, clear and unambiguous statements of hostile intent; conditional threats, manipulative efforts to control behavior by intimidation, and veiled threats, which tend to be vague and somewhat ambiguous (p. 67). All threats should be taken seriously, and investigated by law enforcement personnel: if an individual persists in a pattern of threats, this is a clear indication of dangerous, antisocial tendencies (p. 66).
It is a truism that an ounce of prevention is worth a pound of cure, and nowhere could this be more true than in the case of mass casualty shootings. For law enforcement on the scene of the crime, the mission is as simple as it is dangerous: locate the shooter(s) and neutralize them, clearing the area for fire/rescue and EMS personnel. However, the bigger picture holds important lessons for prevention: law enforcement personnel must be able to recognize the warning signs of dangerous, antisocial behavior. Patterns of written and/or verbal threats must be taken seriously by law enforcement, and their perpetrators observed and dealt with as the situation requires, long before they have an opportunity to resort to violence.
References
Hess, K. M., Orthmann, C. H., & Cho, H. L. (2010). Police operations: Theory and practice (5th ed.). Clifton Park, NY: Delmar.
Kerr, K. (2010). Workplace violence: Planning for prevention and response. Burlington, MA: Elsevier, Inc.
Maniscalco, P. M., & Christen, H. T. (2011). Homeland security: Principles and practice of terrorism response. Sudbury, MA: Jones and Bartlett Publishers.
Nicoletti, J., & Spencer-Thomas, S. (2009). Heeding the signs and symptoms: What are the red flags for impending violence. In J. Nicoletti, S. Spencer-Thomas, & C. Bollinger (Eds.), Violence goes to college: The authoritative guide to prevention and intervention (2nd ed.) (pp. 65-73). Springfield, IL: Charles C. Thomas, Ltd.
Odle, M. (2006). Immediate action/rapid deployment. In J. A. Kolman (Ed.), Patrol response to contemporary problems: Enhancing performance of first responders through knowledge and experience (pp. 173-198). Springfield, IL: Charles C. Thomas, Ltd.
Stair, R. G., Polk, D. A., Shapiro, G. L., & Tang, N. (2013). Law enforcement responder: Principles of emergency medicine, rescue, and force protection. Burlington, MA: Jones & Bartlett Learning.
Stuck with your Research Paper?
Get in touch with one of our experts for instant help!
Messenger
Live chat
Time is precious
don't waste it!
Get instant essay
writing help!
Plagiarism-free
guarantee
Privacy
guarantee
Secure
checkout
Money back
guarantee
Get a Free E-Book ($50 in value)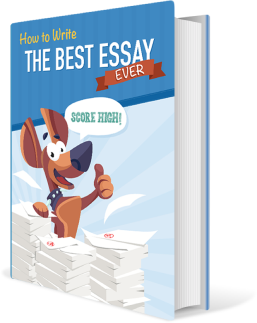 How To Write The Best Essay Ever!