Measures of Human Development, Essay Example
Pages: 4
Words: 1125
Essay
This Essay was written by one of our professional writers.

You are free to use it as an inspiration or a source for your own work.
Understanding Dignity in the Face of Current Measures of Human Development
Introduction
Humans deserve to be respected and recognized according to their capacities and their capabilities that identify them fully as individuals with proper worth and value to the society. Relatively though, there are instances when such elements of recognition do not get easily assigned to just any individual. The commencement of requirements by which a person becomes strongly related to is directed towards the condition of making extensive changes on who they are and how they live their lives just so to be fully dignified in their ways and their personal bearings and belief.
For many years, dignity has become a source of realization among humans as a sort of measurement regarding the real value that they carry in the society. Competitively, humans then tend to manage themselves according to the type of dignity they want to receive from others. Being dignified has requirements, and most often than not, such requirements are dictated by the norms and the policies established by the society. For example, racial discrimination and gender role issues directly insist on the establishment of role specifics that human individuals ought to follow if they want to be dignified accordingly with the standards of the society. It is as if humans have no choice but to follow what is dictated by the society for them to be respected and accepted the way that they really are. In the discussion that follows, dignity shall be mirrored in the course by which two particular authors defined the said issue's impact on human beings living in the modern society today. Rebecca Skloot's The Immortal Life of Henrietta Lacks and George and Lee's The Nature and Basis of Human Dignity are to be used as referential sources of definition for the topic being considered in this presentation.
What is Dignity?
Dignity is often referenced as a sense of reputation that is considered as the identity of a person based on how he wants to be known and what he basically works with all the efforts needed so as to make sure that his reputation becomes seemingly acceptable to everyone else he desires to please. The level of respect one receives is often dependent on the kind of dignity he is able to establish in the society. Relatively, such matter is insisted based on the works and specific conditions of living that one begins to embrace.
Helena Lacks as for example is one ordinary woman who has incurred cancer at the age of 30 while she was at the middle of taking care of her family and making sure of her children's future. However, in the process of making a great impact on how her name has affected the field of classic and modern medicine, her life has been completely neglected in an aim of creating researches that are able to define the most complex matters about the cancer cells that have been taken from her system and have been the source of medical foundation regarding cancer research. Relatively, this is how the article Ultimate therapy: commercial eugenics in the 21st century notes the certain matter by laying the facts out through saying that in the course of creating new medications and other breakthroughs that are supposed to manifest development in providing cure to ailments, human situations and health cases are being insistently delegated for research which at some point makes it harder for the society to define the dignity of an individual unde research to be based on the developments produced from his case or from the fact that he is a dignified person behind all the ailments he might have been known for. In Skloot's book, she tries to return back the dignity that Helena Lacks apparently lost in line with the popularization of the cancer cell that was discovered from her. Lee and George on the other hand argue that dignity should be discovered in a way that it defines the individual's capacity to extend himself towards the others. In a way, this would define Lack's existence to be well-defined especially when it comes to becoming the source of proper views of the development of cancer cells and finding proper ways to treat the said medical problems makes Lacks a well dignified individual. Keiger further elaborates the matter through imposing that instead of being practically cared for, Lack's being involved in a case and her situation being used for research is a direct distinction on how human dignity has been less regarded for. Nevertheless, Lee and George's argument indicates that her worth to the medical field specifically gives her the chance to be well recognized in the world today. In this case, the possible neglect of her life as a person and not as a patient is a part of establishing her dignity that is now well respected in the field of medicine. Being noted in this way is assumed to provide her the chance to be further discovered by others who become interested on her personal being.
Conclusions
Does Lee and George's writing on what dignity is specifically provide a description on what has become of the modern society and how the individuals specifically define dignity as part of social growth? True, modernity and its ways has caused the development of lesser consideration over morals and respect. This could rather be recognized in the presentations and implicative announcements posted in the website of Occupy Together [http://www.occupytogether.org/] likely imposing that the modern society has neglected the choices of providing other individuals proper dignity that they deserve especially if such matter places them in a specific condition of neglecting important matters such as economy, politics and even personal growth. Considerably, the compilation of facts posted in this website serves as proofs on how the human society recognizes dignity at present and how the writings Skloot, Lee and George specifically give indicative representation of such truths. The remarkable ways by which humans have changed in their views of personal value is constantly reflected through the ways by which they present their concerns about others in the society. The supposed collaborative living process as suggested by Lee and George has been exchanged by the more personal course of valuing another person's worth as described by Skloot as she describes how human value is now measured by the contribution one makes and not the fact of being human as it is.
References
Eternal Life. Sunday Book Review: "The Immortal Life of Henrietta Lacks," Rebecca Skloot. http://www.nytimes.com/2010/02/07/books/review/Margonelli-t.html?_r=1&pagewanted=all. (Retrieved on April 6, 2012).
Occupy Together. http://www.occupytogether.org/. (Retrieved on April 6, 2012).193. E. E. Patrick & Robert P. George (2008). The Nature and Basis of Human Dignity. Ratio Juris 21 (2):173-193.
Keiger, Dale. Immortal Cells Enduring Issues. John Hopkins Magazine. Article Reading:  Ultimate therapy: commercial eugenics in the 21st century.
Time is precious
don't waste it!
Get instant essay
writing help!
Plagiarism-free
guarantee
Privacy
guarantee
Secure
checkout
Money back
guarantee
Get a Free E-Book ($50 in value)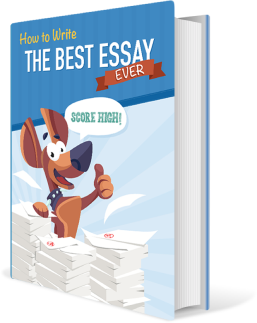 How To Write The Best Essay Ever!