Mediation and Advocacy in Action, Essay Example
Pages: 3
Words: 886
Essay
This Essay was written by one of our professional writers.

You are free to use it as an inspiration or a source for your own work.
 "He had long ago stopped believing that he brought the solutions to a place's woes, but he had grown masterful at asking the questions that helped reveal constructive ideas."
—Samantha Power's description of Sergio Vieira de Mello, Special Representative to the UN Secretary General (mediate.org)
 In short, a mediator is an impartial third party who attempts to help two or more people find agreement over contentious issues (Clark, 2008). A mediator is not an arbitrator; it is not the role of the mediator to make decisions. It is, instead, the role of the mediator to facilitate communication between parties so that they can reach a point of mutual agreement (Clark, 2008). Mediation is useful in many contexts, and is especially common in the field of human services. The U.S. Department of Health and Human Services is a prime example of an agency that avails itself of mediation in a range of different disputes and issues.
The Department of Health and Human Services (HHS) has an even briefer definition of mediation: "assisted negotiation" (HHS.gov). According to the HHS, mediators are not judges, nor do they have any stake in the final outcome of a case. It is important to note that HHS does not force anyone to engage in mediation, and both sides must agree to come to the table before mediation can take place. As such, HHS recommends that both parties discuss the idea of mediation beforehand, thus ensuring a swifter resolution to the process.
Mediation can be challenging not just for the opposing parties, but for the mediator as well. He or she must be willing to put aside preconceptions and personal beliefs and view the situation as dispassionately as possible (Clark, 2008). Beyond these challenges, mediators have a moral, ethical, and legal obligation to keep all communications between the two parties private (Clark, 2008). HHS emphasizes this point, noting on their website that their mediators are highly trained in conflict resolution, including the skills needed to bring two parties together and the legal background and training necessary to ensure that both sides are treated fairly in the eyes of the law.
HHS is not the only agency that utilizes mediation; a range of organizations in the human services field offer mediation services for a variety of issues. Divorce is a common area in which mediation can be useful and helpful; in most cases of divorce, the two parties are aggrieved, and often angry, and mediators can help facilitate communication between the when their own efforts have failed. A number of organizations are devoted to providing referral services for those in need of mediation (as well as a host of other human services). Dorlan Health, for example, has a website called the "Case Management Resource Guide" where users can find referrals to thousands of different sources of mediation and conflict-resolution services (cmrg.org).
HHS mediation has three basic steps. The first is the "Introductory Stage," in which the mediator attempts to lay out some basic ground rules, describe the mediation process, and gather information from both sides. The next step is the "Problem-Solving Stage;" in this phase of mediation, both sides discuss the problems at hand as well as potential solutions and resolutions to these problems. In the final stage, "Closure," the two sides discuss the terms of the agreed-upon resolutions. HHS often recommends that the parties draft a contract or written agreement that spells out these terms, to avoid any possible questions or misunderstandings in the future (HHS.gov). Barring a successful outcome, the HHS mediator may offer suggestions about other courses of action available to the two parties.
HHS details several advantages to mediation; the first of these, as described on their site, is that mediation "increases information flow." In some instances, "parties are…reluctant to share information;" the mediator helps both parties see the bigger picture. Another advantage is that mediation "build shared understanding," offering each side the opportunity to see the problem from the other's perspective. Finally, asserts HHS, mediation "Preserves the relationship between the two parties," allowing them to continue forward with their newfound mutual understanding and to use their agreed-upon resolutions to avoid further disputes.
Mediation is not a magic bullet, of course; it does not work in all cases, and it cannot solve every dispute. Where two parties have failed to reach agreements on their own, however, it can be a useful and valuable tool to allow each of them to move beyond a situation that seems stuck in an endless loop of antagonism and anger. Because it does not have the force off law, and must instead be a process in which both sides agree to engage, it also empowers each side to fel as if they are making decisions for themselves, rather than having decisions enforced upon them. It is this sense of participation and empowerment that makes mediation such a powerful tool in the area of human services.
References
CDR Associates. Retrieved on May 07, 2012, from http://www.mediate.org/services/mediate.
Clark, S. (October 21, 2008). The challenges of being an advocate and neutral facilitator in the human services field. Retrieved on May 07, 2012, from http://voices.yahoo.com/the-challenges-being-advocate-neutral-facilitator.
Dorland Health. Case management resources guide. Retrieved on May 07, 2012, from http://www.cmrg.com/index.cgi?find_catl=1&final_cat2=4&cat1_2=1&c.
Mediation. U.S. Department of Health and Human Services. Retrieved on May 07, 2012, from from http://www.hhs.gov/dab/divisions/adr/mediation/process.html
NASW: National Association of Social Workers. Social work speaks abstracts. Retrieved on May 07, 2012, from http://www.socialworkers.org/resources/abstracts/ abstracts/socialService.
Time is precious
don't waste it!
Get instant essay
writing help!
Plagiarism-free
guarantee
Privacy
guarantee
Secure
checkout
Money back
guarantee
Get a Free E-Book ($50 in value)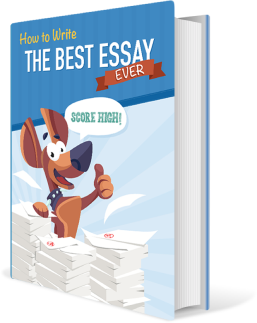 How To Write The Best Essay Ever!