Medical Malpractice Liability Reform, Essay Example
Pages: 3
Words: 753
Essay
This Essay was written by one of our professional writers.

You are free to use it as an inspiration or a source for your own work.
Currently in the United States, there has been a crisis dealing with state-specific medical liability systems to address the issues of medical malpractice. There has been much support regarding the vast issues for a reform that is successful in creating a strategy that is effective in dealing with the issues. According to the National Medical Consultants, "…more than 400 legislative bills on this topic were filed in 48 states in 2005 is indicative of the diverse, and oftentimes contentious, solutions to reform." (National Medical Consultants, 2006) In looking critically at the issues of malpractice, one must come to an understanding on what medical malpractice constitutes. According to Kessler (2011), "The U.S. medical malpractice liability system has two principal objectives: to compensate patients who are injured through the negligence of healthcare providers and to deter providers from practicing negligently." (Kessler, 2011, pg. 93) While this good in theory, in practice it has failed on numerous levels. It fails in both objectives to duly compensate patients that have experienced bad medical care, but rewards others who have not. In providing medical malpractice liability it has created issues with providing patients with access to healthcare, driving physicians out of business, or/and encouraging physicians to limit procedures that they deem as high-risk.
In the past 40 years, the role of the malpractice system in the United States has grown. Both in the malpractice claims per physician numbers, and in the paid per claim awarded. (Kessler, 2011, pg. 94) According to reports, from the 350,00 malpractice claims in the US from the past 25 years, a majority were from diagnostic errors, in which cause up to 160,000 deaths per year, and from 1986 to 2010, have cost $38.8 billion in paid out diagnosis-related payments. (Norqvist, 2014) There are various prices applied to malpractice insurance that are in regards to the specific geographical area, which influence the frequency of claims and awards provided.  For medical malpractice claims to be awarded, the claim must meet three elements; the patient suffered from the event; the provider was found to be the cause of the event due to inaction or action; and the provider was found to be negligent. This is referred to as the negligence rule, and in theory this should lead doctors to take appropriate precautions against accidental harm, and provide compensation to patients that are iatrogenically injured. (Kessler, 2011, pg. 96)
In relation, the system develops incentives to carry out treatments that are cost-effective in regards to the fear of legal liability to defensive medicine practice. The high costs of health care in the United States coupled with the failures of the liability systems have led to an increase consensus on the issues of tort policy. The existing system's flaws have led to numerous states changing their laws to adopt tort reform, to reduce the malpractice liability. In ways to fix these problems is steps that many states have taken in order to is address the issues of providing equal access, this evident in the case of Esmin Green, and the Kings County Hospital in New York that was denied medical care for over an hour, as she died on the floor. This could have been corrected if funding was available to provide hospitals with more resources in mental health, as well as correct overcrowding. Another solution for the issues of avoiding high risk procedures, is that doctors cannot risk denying patients important procedures. This is evident in the case of Sylcoria Williams that sought to have an abortion from an unlicensed doctor because she was denied access and care, and gave birth to very pre-term infant. This could have been corrected if a doctor that was licensed performed the procedure. The last issue, is the problem of driving doctors out of business, this is important to be corrected, due to necessity of healthcare needed in several areas, including diagnostic errors from lack of available staff, and other problems. This can also be corrected by providing doctors and hospital staff with annual training on issues related to diagnostic errors, dealing with overcrowding, and other pertinent issues to be able to have a plan of action in place, so to avoid errors, deaths, and malpractice claims.
References
Kessler, D. P. (2011). Evaluating the Medical Malpractice System and Options for Reform. The Journal of Economic Perspectives?: A Journal of the American Economic Association, 25(2), 93–110. Retrieved from http://www.ncbi.nlm.nih.gov/pmc/articles/PMC3195420/
Medical Malpractice Liability Reform – No Easy Task. (2006). National Medical Consultants, P.C. Retrieved from http://www.nationalmedicalconsultants.com/malpracticereform.aspx
Nordqvist, Christian. (2014). What is Medical Malpractice? Medical News Today. Retrieved from http://www.medicalnewstoday.com/articles/248175.php
Time is precious
don't waste it!
Get instant essay
writing help!
Plagiarism-free
guarantee
Privacy
guarantee
Secure
checkout
Money back
guarantee
Get a Free E-Book ($50 in value)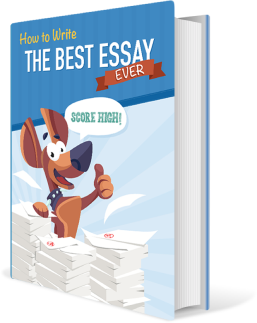 How To Write The Best Essay Ever!