Melissa Palmer's Guide to Hepatitis, Essay Example
Pages: 2
Words: 616
Essay
This Essay was written by one of our professional writers.

You are free to use it as an inspiration or a source for your own work.
The goal of this exercise is to apply your knowledge and skills related to medication administration to the care of the patient described in the case study.
When completing this assignment, please be sure to follow the Pharmacology Case Study rubric. In the Pharmacology Case Study rubric, you will find specific guidelines related to the format and content requirements for this assignment.
For this assignment, items you should address include (but are not limited to):
The case study depicts instances of subjective data. They include;
no acute distress
feels like she has gained weight
denies difficulty breathing
The case study depicts instances of objective data. They include;
Blood pressure: 176/92 mmHg
Pulse: 88
Respiratory rate: 16
Temperature: 98.2F
Weight: 158 pounds
Monitoring the patient's theophylline level is integral in determining improvement in controlling symptoms. Identify whether or not the patient's most recent theophylline level is acceptable.
The patient's theophylline levels are normal, 14 mcg/mL as they lie within the accepted 10 – 20 mcg/mL
Considering the patient's medication regimen, the rationale (reason) for adding the new medication in the patient's plan of care is to treat her anxiety and the resultant high blood pressure. The most ideal drug to be used would be alprazolam (Xanax). However a beta blocker such as Atenolol (Tenormin) would aid in bringing down her high blood pressure (Geyer, Mogotlane, & Young, 2009).
Based on the information provided in Case Study 1 and Case Study 2, is the newly-ordered medication are safe to deliver. However, patient monitoring is required owing to potential minor drug-drug interactions. For example Xanax mildly reacts with theophylline in a manner that is predominantly negligible in most patients. However, it may differ from one' patient to another  (Palmer, 2014).
There is a little likelihood the patient will have an allergic reaction to the medication as she is only allergic to shellfish. Xanax would only react with grapefruit and grapefruit products, if taken by the patient (Palmer, 2014).
Considering the patient's complete medication regimen, there is a little likelihood of drug-drug interactions as Xanax only reacts mildly with theophyllines to alter, enhance or inhibit their effect on the body.
The most ideal dosage for Xanax is 0.25 to 0.5 mg per day. The most ideal dosage for the patient considering their weight the current dosage is the most ideal.
The focused nursing assessment for the patient who is receiving the newly-ordered medication to ensure safe and effective care of this patient (and to prevent the patient from developing an electrolyte imbalance).
Patient undergoes risk valuation before beginning new medication. The patient is reviewed for the possibility of a negative reaction with medications before commencing the new medication.
Embed an electronic patient specific risk calculator within the electronic healthcare records system. A patient specific risk calculator is essential in estimating the risks a patient is prone to based on observations by practitioners.
An anxiety test is administered to ascertain the levels of anxiety experienced by the patient.
The theophylline test is administered to monitor levels of theophylline in the body.
CDS collects information on and identifies patients at risk of developing risk factors. All risk factors identified.
A confirmation diagnosis is run to ascertain results.
Data pertaining to the strategies employed in identifying risks is collected for review and analysis on efficiency(Palmer, 2014)
Describe patient teaching should be included for this patient, including dietary recommendations related to the patient's health status, dietary considerations related to the patient's new medication, and teaching about the need for any laboratory testing.
Dietary recommendations:

Potassium supplements and potassium rich foods such as tomatoes, prunes, bananas, raisins, orange juice and tomato paste.
Magnesium supplements or magnesium rich foods such as peanut, beans, whole grains and vegetables(Geyer, Mogotlane, & Young, 2009)
References
Geyer, N., Mogotlane, M. S., & Young, A. (2009). Juta's manual of nursing. Lansdowne: Juta.
Palmer, M. (2014). Dr. Melissa Palmer's guide to hepatitis & liver disease. New York: Avery.
Time is precious
don't waste it!
Get instant essay
writing help!
Plagiarism-free
guarantee
Privacy
guarantee
Secure
checkout
Money back
guarantee
Get a Free E-Book ($50 in value)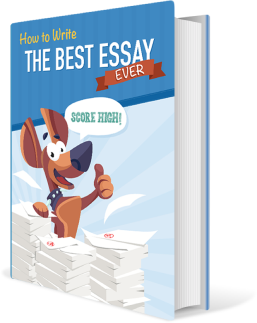 How To Write The Best Essay Ever!