Memory Champion, Essay Example
Pages: 2
Words: 638
Essay
This Essay was written by one of our professional writers.

You are free to use it as an inspiration or a source for your own work.
The video selected is 2012 USA Memory Champion on CNN.com at http://www.youtube.com/watch?v=O-rnfDmQEcY. This video is an interview with the current USA Memory Champion, Nelson Dellis. During the just over three minutes clip, Dellis describes in a monologue what it is he does, how people often react to his profession, and how he trains. Dellis relays to us that people often react in shock when they learn he is a memory champion. According to Dellis, it is common for people to want to believe he must have an extraordinary mind, or be a "savant", which he says is not true at all. Dellis attributes his success for remembering to the four to five hour training sessions he does every day in preparation for memory events. He attributes his skill to the technique of assigning a picture, person, or story to each number or small group of numbers. His grandmother, for example, is number 175.
Dellis also discusses the role his grandmother has played in motivating him to pursue such a unique profession and why he fears forgetting. His grandmother suffered from Alzheimer's disease. Seeing how horrible Alzheimer's can be and not wanting the same to happen to him is the reason Dellis got into memory training.
The mental process of memory takes place in one of the four major regions of the cerebral cortex, the association areas. In addition to memory, this section of the brain also controls thought, language, and speech. (Feldman) The idea of training the brain to perform or excel at certain tasks is not new. On page 72 of the text in the Applying Psychology in the 21st Century article, Mind over Cursor: Harnessing Brain Power to Improve Lives, how a lawyer suffering from Lou Gehrig's disease learned to communicate through thought-based interfaces by learning to promote or suppress different brain waves is discussed. The same article also discusses how monkeys learned to operate mechanical arms using thought-based interfaces. These instances reinforce the practice of training the brain, as Dellis does in his memory training.
Chapter six of the textbook presents concepts about the foundations of memory, establishment and recall of long-term memory, and forgetfulness. In module 19, retrieval cues are discussed. Dellis is actively controlling the creation of his retrieval cues so that he knows a certain number will bring on a certain memory and vice versa. The concept of priming is also discussed in this chapter, though I am unsure if this is actually a technique Dellis is using, or if it would be detrimental to his overall goal of remembering.
Personally, I have to say it is not easy to accept that Dellis is not a 'savant', as he says. His memory skills seem far too advanced for just anyone to be able to duplicate them. Of course, it is not true that just anyone can duplicate them. Training of any kind requires dedication, perseverance, and passion and Dellis has all three of these traits regarding the activity of memory training. I initially wondered if this memory training would in fact be useful to the development of both short-term and long-term training. Especially since Dellis is concerned with holding off Alzheimer's disease and seems to be most concerned with the retention of long-term memories from throughout his life. How would the ability to memorize and recall numbers in a short competition help with long-term memory recollection of lifetime events? My answer came when I considered his technique for remembering the numbers, assigning a significant person or personal story from his life to a small group of numbers. Dellis remembers these number groupings for more than a single competition, and with them the person or event also. I am very interested in this memory technique and would like to learn more about its application.
Works Cited
Feldman, R.S. Essentials of Understanding Psychology 9th Edition. New York: McGraw-Hill, 2011.
Time is precious
don't waste it!
Get instant essay
writing help!
Plagiarism-free
guarantee
Privacy
guarantee
Secure
checkout
Money back
guarantee
Get a Free E-Book ($50 in value)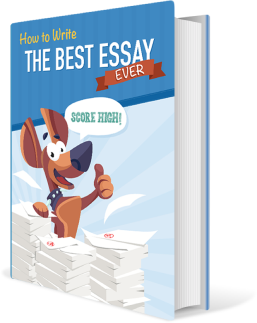 How To Write The Best Essay Ever!