Mergers and Acquisitions, Essay Example
Pages: 8
Words: 2165
Essay
This Essay was written by one of our professional writers.

You are free to use it as an inspiration or a source for your own work.
Introduction
Mergers and Acquisitions (M&As) in both developed and emerging economies have been the subject of numerous studies. A quiet probable objective behind many of the studies may be to determine whether M&A transactions impact long-term shareholder wealth in developed economies such as the U.S. only or in developing countries as well. In recent years, researchers have shown an increased interest in corporate control activities in emerging economies. Chinese economy differs from the West in that it is still at initial stages, with a large room to grow and it is hypothesized that the underlying factors behind M&A activities and performance in China differ greatly from those in the West. This study attempts to investigate if it may be possible to imitate the processes of M&As in emerging economies such as China with little or no variation just as they are practiced in developed countries including the U.S.
This question could be deemed as connected to the primary purpose of the study that aims to find out how the emerging economies try to preserve their traditional values while embracing globalization at the same time. In trying to find reliable answers, it is essential to address issues that are concerned with the operation of the industries in relative connection to the global development of China's commercial growth.
A synthesis of the connections is made by using all the sources from prior weeks to develop the literature review in the following four parts.
Theories of Mergers and Acquisitions.
Evidence on Chinese M&A Activities and Gaps.
Empirical Studies: Evidence on M&A Market Performance and Strategy.
Background of China M&A structures.
Theories of Mergers and Acquisitions.
While there are different theories and disciplines related to the M&A issues in business development, the researcher of this study intended to concentrate on classical theory of agency motive by Cummings & Worley (2005). Demonstrating how these particular theories affect the modern ways of handling business in China, Huang (2010) created a viable picture of how each theory helps explain the values of the parties involved in the M&A activity. It could be assumed that modern industries in China are beginning to embrace modern business practices that help define a competitive business. Nonetheless, it should not be forgotten that while the country has taken steps to modernize itself, Chinese still take great pride in observing their cultural and spiritual traditions in dealings with the other parties. In line with this, the assumptions of theories and disciplines in this study attempt to incorporate the characteristics and culture of the country's people. The connection of such elements allow this study to recommend more effective strategies that foreign businesses interested in creating partnerships with Chinese business entities could use.
China is the focus of structure and transorganizational change analysis which involves two or more organizations who agree to work together to achieve their objectives. Such agreements also include M&A. Transorganizational change helps organizations create and sustain multiorganization linkages between two or more companies. (Cummings & Worley, 2005)
The following are the definitions of terms utilized in this discussion:
Merger – the integration of two previously independent organizations into a completely new organization (Cummings & Worley 2005).
Acquisition – the purchase of one organization by another for integration into the acquiring organization (Cummings & Worley, 2005).
Evidence on Chinese M&A Activity and Gaps
Today more than ever, people and businesses around the world want to do business in China and are encouraged by their respective governments to do so. However, most of the Western businesses still have inadequate knowledge about China and its norms. The challenges before Western businesses include language, culture, law, politics, and business practices. In addition, Westerners often do not know where to look for reliable advice and also lack helpful contacts. This is particularly true for China's non-listed businesses which represent the fastest growing segment as well as the most promising area for M&A activity. But finding information about such non-listed businesses is also more difficult to obtain. One solution may be China Connect that offers guidance on a range of topics including venture capital, start-up staffing, banking, accounting, and insurance. Thus, China Connect is a reliable starting point to become familiar with the challenges faced by most organizations and businessmen while doing business in China (Kerravala, 2011).
Flexible organizational structures greatly benefit companies, especially in China since the country has now become a major competitor to the US. China offers numerous opportunities for competitive advantages to multinational companies such as cheaper access to skilled labor and huge market size that offers opportunities for economies of scale.  Since the research question aims to investigate the sound business practices that benefit the parties to of M&A activities in China, the literature review will help us understand the different factors that make M&A operations successful as well as how different cultures and various business assumptions regarding business growth shape the behavior of modern business organizations in China.
Business models can differ in a number of ways such as on the basis of business processes, operating activities, departments, job design, personnel changes, and support operations management system (such as the financial system, administrative system). As with almost any business, experienced and knowledgeable executives and middle managers will continue to play a vital role. This is particularly true when guiding employees through the cycles of expansion, contraction, merger, acquisition, and pressures of competition (Kornai, 2000). During these periods, established processes have to be revised, experimented with, tightened, loosened, ignored, discarded, retrieved, and tried again. Consultants can help improve this process but managers and their employees have to be willing to cooperate. It is essential for the management to keep the channels of communication open. Feedback is vital and each group has to be receptive to the dictates of change and the lessons of history (Wasserstein, 1998).
Empirical Studies: Evidence on M&A Market Performance and Strategy
Cross-border M&As should always be taken cautiously, especially in developing economies because their financial markets and legal and regulatory bodies are not as developed as those in the West including the U.S. Aybar and Ficici (2009) studied 433 M&As announcements by emerging-market multinationals (EMM) during the sample period 1991-2004. The researchers found that on average, cross-border expansions of EMMs through acquisitions do not create value. Through a meta-analysis of 434 M&A deals by Chinese companies between 1997 and 2007, Huang (2010) found that the outcome of M&A deals in China don't always mirror those in the West. Contrary to most findings in the U.S. market, the shareholders of the acquiring companies realize significantly positive abnormal returns in the short term. In addition, shareholders of companies that engage in friendly acquisitions or acquisitions of joint-venture targets do much better than the shareholders of the highly profitable firms who engage in acquisitions. The author believes that the presentation of the literary sources could have been further improved through the use of the Delphi method (Hilber et al., 2009) which includes the connective communication between the panel of experts.
Xu, Zhou and Phan (2010) recommend that it is better to complete the acquisition sequentially rather than as a one-time deal in China.  Information is at a premium when doing business in China, and this is particularly true when planning, initiating, and completing a merger or acquisition, and even truer in China's emerging markets and unlisted sectors.  Norris (2011) studied 272 acquisitions of listed firms completed between 1995 and 2003 and discovered that the sequential method was the most popular form used by private firms either acquiring an existing competitor outright or expanding into a new area. Through the sequential method, businesses get a foothold in their target enterprise or field in order to get the information that in a Western society would (often enough) be freely available. The growing impact of this method is being felt in the Chinese stock market as it evaluates the effects of foreign investors' insistence on and publication of information that has traditionally been kept from the public.
Although the fact that private companies can be at a disadvantage is not limited to China, the Chinese government has a uniquely powerful role in supporting and controlling businesses. A lack of clear property rights backed by the rule of law means that political influence will be a key obstacle to a transparent business culture and will play a potentially corrupting role in the allocation of resources and capital. In other words, private capital, particularly foreign capital faces higher costs of doing business. A more careful approach is needed if the Chinese company had previously been a State-Owned Enterprise (SOE). Common problems found in SOEs have been under-reporting of tax, complicated debt and security arrangements, under-funding of employee social welfare obligations, and incomplete evidence of title to land and buildings (Davies, 2003). This is why international mergers have often failed and it is clear that informed, China-savy techniques and post-M&A strategies will play critical roles in any successful business-plan (Xu, Zhou & Phan, 2010). Experience is at a premium in this field, and much research remains to be done.
Background of China M&A structures
The Matrix organizational structure has both vertical and horizontal hierarchies (Cummings and Worley, 2005). The vertical hierarchy is based on the functions performed while the horizontal hierarchy is based on the products offered or projects undertaken by the company. The Matrix structure enables the organization to take advantage of its limited human resources because the structure is flexible in nature. The disadvantage of the Matrix structure is the dual leadership structure. Due to unclear responsibilities and rights, conflicts often occur among the various departments. Therefore, how the centralization and decentralization is handled by the management makes a huge difference and conflict management processes should be in place.
Chinese M&As use the Matrix structure by organizing relationships between divisions. It is difficult to implement this structure in Chinese companies as it requires strong support from the top management. Since Chinese organizations are listed in both Hong Kong and Shanghai, multinational corporations want to form more joint ventures with Chinese companies.
Cooperative behaviour between the parties to the M&A activities in China is critical to the success of any merger/acquisition but Chinese companies have taken steps to embrace of some of the Western business practices.  Huang (2010) believes that Chinese companies have been refining their M&A culture. The author's conclusions might have been more reliable if the author had not only investigated the motives of the mergers but also the resulting factors that such motives impose on the newly-formed business entities.
China is emerging as a strong economy that is characterized by the different business operations its people and its industries have begun to embrace. This study shows that Chinese companies employ different approaches to M&As as compared to the West and even the outcome of the M&As in China do not always mirror those of in the West.
Conclusion
The success of mergers and acquisitions of Chinese companies does not usually require the same approach as taken by the companies in the West. Similarly, M&As activities in China may also fail due to inappropriate choice of target companies, blind pursuit of diversification, lack of cross-cultural management talent, and intelligence network. China is among the most comprehensive countries that consider M&A as one of its strengths, especially in defining its empire of business organizations that are not only taking over the country but also establishing a global presence. Realizing that M&As in China often involves quite a different approach makes this study a worthy undertaking. The author recommends that future studies look into the extent Western M&As practices have been embraced by Chinese companies and whether the post-M&A outcomes in China continue to differ from the West or have become more similar in nature.
References
Ayber, B., & Ficici, A. (2009). Cross-border acquisitions and firm value: An analysis of emerging-market multinationals. Journal of International Business Studies , pp. 1317-1338.
Cummings, T. G., & Worley, C. G. (2005). Organization Development & Change. Cincinnati, OH: South-Western College Publishing.
Davies, E. (2003, July.August). A Roadmap for China's Mergers and Acquisitions. The China Business Review , pp. 12-17.
Hilbert, M., Miles, I., & Othmer, J. (2009, September). Foresight tools for participative policy-making in inter-governmental processes in developing countries: Lessons learned from the eLAC Policy Priorities Delphi. Technological Forecasting and Social Change , 76 (7), pp. 880-896.
Huang, J. Y. (2010). The Effects of Mergers and Acquisitions: Evidence from China. Montreal, QC: The John Molson School of Business.
Kerravala, P. (2011, June). Product Review of China Connect. Retrieved January 4, 2012, from VIP Wires Weekly: http://bvdinfo.com/BvD/media/Surveys/review.pdf
Kornai, J. (2000). Ten Years After 'The Road to a Free Economy': The Author's Self-Evaluation. The International Business & Economics Research Journal , pp. 41-50.
Norris, J. T. (2011). China foreign direct investment: Greenfield, mergers & acquisition, or joint-venture. The International Business & Economics Research Journal (10(1)), pp. 51-61.
Peng, M. W. (1997). Winning Structure. The China Business Review .
Wasserstein, B. (1998). Big deal: Mergers and acquisitions in the digital age. New York, NY: Warner Books.
Xiao, Z. X. (2011). The Problem with China's Business Culture. Retrieved January 4, 2012, from Harvard Business Review: http://blogs.hbr.org/cs/2011/10/the_problem_with_chinas_busine.html
Xu, D., Zhou, C., & Phan, P. (2010). A real options perspective on sequential acquisitions in China. Journal of International Business Studies (41(1)), pp. 166-174.
Time is precious
don't waste it!
Get instant essay
writing help!
Plagiarism-free
guarantee
Privacy
guarantee
Secure
checkout
Money back
guarantee
Get a Free E-Book ($50 in value)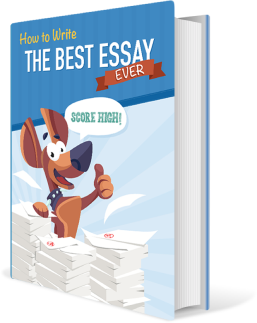 How To Write The Best Essay Ever!