Mexican Immigration, Essay Example
Pages: 3
Words: 906
Essay
This Essay was written by one of our professional writers.

You are free to use it as an inspiration or a source for your own work.
Introduction
Mexican immigrants have been treated and used as cheap labor during the history of the United States. In the beginning of the 20th Century, immigration increased from Mexico, and generally Latin-America. The industrialized economy of the United States became more labor-intense, therefore, many large factories started looking for workers who were willing to work for lower wages. The below review and reflection will summarize the factors that contributed towards the increased rate of immigration from Mexico into the United States.
Main Findings
Romo states that the third wave of immigration (1890-1914) was the most significant one in the early history of the United States. The author also confirms that "by 1900 the Mexican population in southwestern cities has doubled" (Romo, 116), and the number of Mexican-born citizens grew by more than a hundred percent. The author states that the main reason for this wave of immigration was the recruitment wave of large corporations looking for cheap labor. Interestingly, the author confirms one of the statements of Ruiz' book, that Mexicans were racially more acceptable than Chinese. Blacks, and Japanese. Ruiz (35) also confirms that "in 1900, El Paso's Mexican community numbered only 8,748 residents, but by 1930 this population had swelled to 68,476. The author also states what Romo concludes: immigrants were treated as cheap labor. Labor stratification was significant, as only 1.8 percent of the total Mexican born population of the city worked in white collar jobs.
Labor movements also triggered immigration from Mexico, as strikes negatively impacted businesses that lost their production force, and were often unable to come to an agreement with unions for months. As Acuna mentions, however, Mexican workers were often considered to be the enemy of unions and laborers. The author (Acuna, 529) states: "throughout the history of the U.S. labor movement, labor leaders have accused the most recently arrived immigrants of being strikebreakers". The majority of immigrants from the two decades (1900-1920) worked in agriculture, mining, and on the railroads. They offered a cheap and undemanding alternative to American workers. Acuna (506), however, also confirms that Mexicans' "economic and social mobility was limited by a racist ceiling that assumed they were unequal and deserved less pay than white people".
Racism, however, became even stronger when immigrant workers realized how differently they were treated, and organized themselves into groups to fight inequality. While they rarely joined other unions organized by white workers, they sometimes grouped with Japanese laborers.
Political Considerations
While several laws were made to exclude Mexicans and Hispanics from the mainstream population during the past three centuries, they were resistant to minority movements for a long time. In 1906, the Naturalization Act was passed, which required an English language test before individuals living and working in the United States could become citizens. Further, in 1921, quotas were introduced to limit the number of people allowed to legally enter the United States.
Social Factors of Immigration
While Mexican immigrants were accepted as cheap labor force, the society considered them to be inferior. Romo (118) states that immigrants were charged 18 dollars per person for immigration visa and other costs, and had to undergo some humiliating treatment, including literacy tests, lengthy medical examinations, and steaming hot baths. As immigration was triggered by America's need for cheap manual labor, the majority of the immigrants were single men. Once the workers crossed the border, they were met by representatives of large companies, who took advantage of their limited English and knowledge of the labor market, to sign them up for a long term contract. People were treated as a number, instead of being treated equal. By accepting lower wages, however, workers also accepted that they were inferior to whites. It is evident that immigration from Mexico in the past has been based on economic considerations from both sides.
Racism And Discrimination
For long, as Ruiz confirms, workers and the society had difficulties accepting that Mexican immigrants have rights to equal treatment. Women's movement to integrate into the local community, provide better chances for their families, and improve services that are provided for them. Overall, it is important to note the role of women in fighting against racism. As Acuna (524) confirms, women were organizing communities to block traffic and demonstrate, and they initiated uprisings. As Acuna (524) confirms, authorities believed that "Mexicans spread typhoid or that Mexicans had lice or that they were bringing diseases into the country". This negative assumption resulted in two movements: one that focused on attempts of the mainstream population to "Americanize" immigrants, and another that was initiated by immigrant groups to create their own communities within the United States.
Conclusion
In the light of President Obama's recent speech on immigration reform, it is important to study the above reviewed books and articles to better understand the motivations, sources, effects, and triggers of institutional and society-based racism. Indeed, the President is intending to provide citizenship for people who have proven themselves good Americans to remain in the country legally. While this would make the American immigration system fairer, it would not be able to diminish the traces of negative assumptions related to ethnic minority groups, in particular Hispanic immigrants.
Works Cited
Acuna, R. Occupied America: A History of Chicanos. 2015. Print.
Romo, R. Responses to Mexican Immigration, 1910-1930. In: Ornelas, M. (ed.) Beyond 1948. Readings in the Chicano Historical Experience.  2006. Print.
Ruiz, V. Nuestra América: Latino History as United States History. The Journal of American History 6. December 2006. Print.
Ruiz, Vicki. From Out of the Shadows: Mexican Women in Twentieth-Century America 1998. Print.
Time is precious
don't waste it!
Get instant essay
writing help!
Plagiarism-free
guarantee
Privacy
guarantee
Secure
checkout
Money back
guarantee
Get a Free E-Book ($50 in value)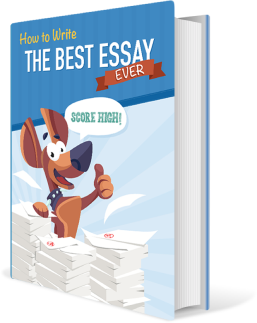 How To Write The Best Essay Ever!