Mexican War of Independence, Research Paper Example
This Research Paper was written by one of our professional writers.

You are free to use it as an inspiration or a source for your own work.
Historical overview
The struggle for Mexican independence can be traced as far back as the Spanish conquest of the Aztec Empire, but the battle for emancipation intensified with Napoleon Bonaparte's occupation of Spain in 1808, facilitating a cataclysm of political changes that has strong repercussions in Mexico (Guedea, 2000). Within the context of this major stride, the rebel insurgents consisted of the Indians, mestizos, criollos, and peninsulares as well as other lower class Mexicans while the Royalists counterinsurgents were primarily made up of Mexicans of Spanish descent and other conservative American and European supporters of the various governing bodies of the Spanish Monarchy (History.com, 2012). The Spanish American wars of independence lasted from 1808 until the death of King Ferdinand VII, who was king of Spain from 1784–1833, despite a short period in which Ferdinand was persuaded to cross the French border and meet Napoleon at Bayonne and was forced to renounce his throne in favor of Charles IV, who in turn resigned his rights to Napoleon (Ferdinand VII, 2006). Napoleon then gave the Spanish throne to Joseph Bonaparte and these actions created an imperial crisis that not only intensified political activities in New Spain but also generated new forms of political life and thought (Guedea, 2000). The backlash of these political instabilities and drastic changes facilitated the informal discussions held by Father Miguel Hidalgo y Costilla that led to the birth of the independence movement, which was directed against Spanish domination of political and economic life in New Spain and December 8, 1810 was set for the beginning of the uprising (Guedea, 2000).
Overview of formal power structure/government administration of population
During the initial insurgent uprisings, orders were passed to Colonel Torcuato Trujillo and General Felix Maria Calleja del Rey from Viceroy Itturrigaray (Hamill, 1961). The Spanish colony in Mexico was a class-conscious society and at the top of the hierarchy were the Spaniards, people who were born in Spain (Guedea, 2000). They were followed by the Creoles, people born to Spaniards in Mexico and the Mestizos, children born from the union of Spaniards and the natives, were next in the hierarchy (Guedea, 2000). At the bottom of the hierarchical structure were the native Indians and the Afro-Americans (Guedea, 2000). Europeans formed only about a tenth of the royalist armies in Spanish America, and only about half of the expeditionary units, once they were deployed in the Americas (Guedea, 2000). Since each European soldier casualty was replaced by a Spanish American soldier, over time, there were more and more Spanish American soldiers in the expeditionary units (Guedea, 2000). From its inception the colonial government of New Spain was dominated by Spanish born Peninsulares or Guachapins, who held most leadership positions in the church and government, in contrast to Mexican-born Criollos (Creoles) who were the ten to one majority (Barker, 2000). Neither Peninsulares nor upper class Criollos desired to involve the masses of native Indians and mestizos in government or moves for local control (Barker, 2000).
Political goals/objectives of counterinsurgents
Ferdinand VII was restored to the Spanish throne March 1814 (Barker, 2000). Upon his restoration, he rescinded the myriad of juntas, the Cortes in Spain, and several of the congresses in the Americas, as well as many of the constitutions and new legal codes that had been made in his name, which was contrary to the promises he had made to those that supported his restoration (Barker, 2000). On May 4, he repudiated the Constitution and ordered the arrest of liberal leaders and on May 10, he restored the former legal codes and political institutions and promised to convene a new Cortes under its traditional form, which he never did (Barker, 2000).
Environmental challenges for counterinsurgents (society, culture, physical, etc.)
Underlying social tensions had a great impact on the nature of the fighting. Rural areas were pitted against urban centers, as grievances against the authorities found an outlet in the political conflict (Guedea, 2000). This was the case with Hidalgo's peasant revolt, which was fueled as much by discontent over several years of bad harvests as with events in the Peninsular War (Barker, 2000). Hidalgo was originally part of a circle of liberal urbanites in Querétaro, who sought to establish a junta (Barker, 2000). After this conspiracy was discovered, Hidalgo turned to the rural people of the Mexican Bajío to build his army, and their interests soon overshadowed those of the urban intellectuals (Barker, 2000).
Royal officials and Spanish Americans who desired to keep the empire together were split between liberals, who supported the efforts of the Cortes, and conservatives, often called "absolutists", who did not want to see any innovations in government (Guedea, 2000). Finally, although the juntas claimed to carry out their actions in the name of the deposed king, Ferdinand VII, their creation provided an opportunity for people who favored outright independence to publicly and safely promote their agenda (Guedea, 2000). The proponents of independence called themselves patriots, a term which eventually was generally applied to them (Guedea, 2000).
Counterinsurgency (COIN) strategy (offensive/defensive/stability operations)
A counterinsurgency campaign is a mix of offensive, defensive, and stability operations, conducted along multiple lines of operation (Headquarters, Department of the Army, 2006). Tacticians must employ a mix of familiar combat tasks and skills more often associated with nonmilitary agencies (Headquarters, Department of the Army, 2006). Conducting a successful counterinsurgency campaign requires a flexible, adaptive force led by agile, well-informed, culturally astute leaders (Headquarters, Department of the Army, 2006). "Learn and Adapt" is considered a modern COIN imperative and the side that learns faster and adapts more rapidly, the better learning organization, usually wins (Headquarters, Department of the Army, 2006).
Successful/unsuccessful application of historical and contemporary COIN principles
Offensive and defensive operations are integral to COIN (Headquarters, Department of the Army, 2006). COIN differs from peacekeeping operations in this regard; indeed, this is a key point (Headquarters, Department of the Army, 2006). In peacekeeping operations, combat is not expected and the goal is an absence of violence (Headquarters, Department of the Army, 2006). In COIN, such an absence may actually mask insurgent preparations for combat (Headquarters, Department of the Army, 2006). During the Mexican War of Independence, the Spanish government was able to successfully implement COIN strategic maneuvers and suppress the insurgents by the systematic capture and execution of the rebel leaders. However, this strategy became unsuccessful when the violent excesses and populist zeal of Hidalgo's and Morelos's irregular armies reinforced many criollos' fears of race and class warfare, ensuring their grudging acquiescence to conservative Spanish rule until a less bloody path to independence could be found. It was at this juncture that the machinations of a conservative military caudillo coinciding with a successful liberal rebellion in Spain, made possible a radical realignment of the pro-independence forces through the transition of allegiances of a royalist criollo officer, Augustín de Iturbide. Iturbide had previously led the Spanish army in successful coups which led to the capture and execution of Hidalgo and José María Morelos Pavón, the second insurgent leader. When the liberal charter reached Mexico, Iturbide saw the opportunity for the criollos to gain control of Mexico and, after an initial clash with Guerrero's forces, Iturbide switched allegiances and his army was joined by rebel forces from all over Mexico.
FM 3-24, Chapter 1
In almost every case, counterinsurgents face a populace containing an active minority supporting the government and an equally small militant faction opposing it, which was the case in the formation of the insurgent forces during the Mexican War of Independence (Headquarters, Department of the Army, 2006). However, a passive populace may be all that is necessary for a well-supported insurgency to seize political power, which led to the insurgents capturing Zacatecas, San Luis Potosí, and Valladolid at the onset of the e of the Mexican War of Independence (Headquarters, Department of the Army, 2006). Spanish leaders launched COIN tactics that delivered enough resistance at Monte de las Cruces to disrupt rebel momentum, which allowed the Spanish army to prevail in the battle in Mexico City. The Spanish army also managed to gather intelligence that enabled them to ambush the rebels, leading to the capture and execution of the insurgent leader, Hidalgo. Since the insurgents were mainly civilians and not military trained, this left the rebel army in chaos and the effort floundered momentarily with no leadership or cohesion.
Historical/Chronological Survey of the Counterinsurgency
Year
Mexico
Americas
Europe
1808
Napoleon invades Spain
1810
Miguel Hidalgo y Costilla's 1810 Grito de Dolores (call for independence)
Argentina independent
1811
Miguel Hidalgo executed by firing squad on July 31, 1811
Paraguay, Venezuela independent
War between the US and Britain
1813
Jose Marcia Morelos issues a Declaration of Independence, Constitution
1814
Napoleon exiled to Elba
1815
Morelos executed
Battle of New Orleans
Waterloo
1820
coup in Spain, Colonel Iturbide joins the rebels
1821
e
m
p
I
r
e
Mexican Independence from Spain, September 27, 1821 , Iturbide marched into the capital with Vicente Guerrero and Guadalupe Victoria and the army
Iturbide declares himself emperor of Mexico
Peru independent
1823
E
a
r
l
yR
e
p
u
b
l
i
c
Santa Anna Plan de Casa Mata to oust the emperor

Iturbide goes into exile

Central America leaves Mexico

Monore Doctrine issued
1824
Iturbide returns to Mexico and is executed

1st pres of Mexico President Guadalupe Victoria 1824 -29

1829
President Vicente Guerrero
Spanish invasion of Mexico
1830
President Bustamante 1830 – 32
1833
Santa Anna pres
Carlist Wars in Spain
(Mexicanhistory.org, n.d.)
References
Barker, T.M. (2000, January). A debacle of the Peninsular War: The British-led amphibious assault against Fort Fuengirola 14-15 October 1810. Society for Military History, The Journal of Military History, 64(1), pp.9-52. Retrieved from JStor, http://www.jstor.org/stable/120786
Ferdinand VII, king of Spain. (2006). The Columbia Electronic Encyclopedia Pearson Education, publishing as Infoplease. Retrieved from http://www.infoplease.com/ce6/people/A0818479.html
Guedea, V. (2000, February). The process of Mexican independence. The University of Chicago Press, The American Historical Review, 105(1), pp.116-130. Retrieved from JStor, http://www.jstor.org/stable/2652439.pdf
Hamill, H.M. Jr. (1961, May). Early Psychological Warfare in the Hidalgo Revolt. Duke University Press, The Hispanic American Historical Review, Vol. 41, No. 2, pp. 206-235. Retrieved from JStor, http://www.jstor.org/stable/2510201.pdf
Headquarters, Department of the Army. (2006). FM 3-24: Counterinsurgency. Retrieved from http://www.fas.org/irp/doddir/army/fm3-24.pdf
History.com. (2012). Sep 16, 1810: Mexican War of Independence begins. A&E Television Networks, LLC. Retrieved from http://www.history.com/this-day-in-history/mexican-war-of-independence-begins
Vrooman, S. (2005, May 26). A Counterinsurgency Campaign Plan Concept: The Galula Compass A Monograph. School of Advanced Military Studies United States Army Command and General Staff College Fort Leavenworth, Kansas AY 04-05.
Stuck with your Research Paper?
Get in touch with one of our experts for instant help!
Messenger
Live chat
Time is precious
don't waste it!
Get instant essay
writing help!
Plagiarism-free
guarantee
Privacy
guarantee
Secure
checkout
Money back
guarantee
Get a Free E-Book ($50 in value)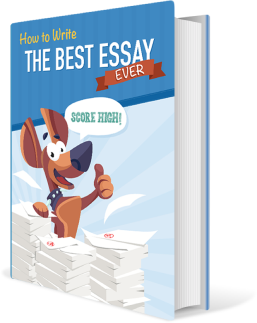 How To Write The Best Essay Ever!