Microsoft Company Sales Strategy, Essay Example
Pages: 3
Words: 759
Essay
This Essay was written by one of our professional writers.

You are free to use it as an inspiration or a source for your own work.
Microsoft is a worldwide business company dealing with software that customers use in finding solutions to problems in business, staying connected to what matters and developing breakthrough ideas. China is a country where Microsoft suffered a lot in terms of piracy, which decreased the company sales so much. This short paper will give a discussion on the sales strategy of the company in China and the ways the company can improve its strategy to meet the challenges both domestic and international.
Microsoft has eight business divisions which serves to give it the highest potential in delivering desired services to the customers (Lorimer, Sinha and Zoltners 20). These business divisions include online services division, server and tools business, Microsoft business solutions, Microsoft office, interactive entertainment business, windows phone, windows and windows live and Skype.
The sales strategy
The software giant has put together customized "integrated solutions" of software packages and services to address problems rather than simply promoting individual products (Hofstede, Hofstede, and Minkov 13). In this case, some of the packages help companies to link with business partners or connect with customers. The technical specialist and an account manager have a dedication to each account, while the sales team makes calls on decision makers of business and to IT. In order to compete successfully the company has also determined to involve two dimensions of power distance and uncertainty avoidance. In power distance, the organization will ensure small power distance in order to minimize inequality. Employees will easily speak with management and thus there will be cooperation and stemming out of the problems that have faced Microsoft in China. The company has learned that organizations or culture that stress regulations consistently face high uncertainty avoidance. The company would avoid pressurizing the employees and allow them to take risks to benefit of the company. This idea involves accepting low profit margins for some businesses but boosting earnings through growth opportunities grab bag. These entail expanding the companies' software purchases share and lowering office software price so that consumers would pay for it instead of pirating it.
Culture analysis
Microsoft has diversity and inclusion as integral to its strategy, business success and vision (Cusumano 3). Microsoft has faced the problems of software and computer piracy especially in China. This is where people pirate and illegally copy the products from Microsoft and sell them at low prices and hence the company gets nothing from the action. China offers cheap labor and the same work quality. It has a large market for the Microsoft products. The collaboration of ideas, cultures and various perspectives is an asset to the organization and can bring desired innovation and creativity. One of the crucial dimensions of the company in china is low uncertainty avoidance, which allows risks of lowering prices and reaping many sales. Another dimension involves small power distance enabling groups to make decisions thus avoiding time wasted in consulting with many management leaders. Of importance also is a short-term orientation to ensure that the culture of Chinese is taken into consideration.
As mentioned earlier, the company has put measures to cut down prices in overseas to increase the sales of existing products. For instance, in China, the company has cut the price of Office and offers free Word and Excel versions including other programs to check Google and other rivals competition.
Recommendations
The company should also improve the features of its products to ensure that it competes well with the rival companies offering the same services. This will entail upgrading versions such as Windows 7 where the program CD will have multiple versions. Microsoft should ensure constant sales to other countries checking prices to avoid any future scenarios of piracy as in China.
Conclusion
It is difficult for the company to stay ahead of the competitive market environment, but Microsoft will continue carrying out research to establish the best ways to cope with challenges in the market environment. The price cuts in China have proved profitable, as since its beginning the sales have increased more than 800% (Cusumano 5).
Works Cited
Cusumano, Michael A. "Technology Strategy And Management: The Platform Leader's Dilemma." Communications Of The ACM 54.10 (2011): 21-24. Business Source Complete. Web. 17 June 2012.
Cusumano, Michael A. "What Road Ahead For Microsoft The Company?." Communications Of The ACM 50.2 (2007): 15-18. Business Source Complete. Web. 17 June 2012.
Hofstede Geert, Hofstede Geert Jan, and Minkov Michael. Cultures and Organizations: Software of the Mind. New York: McGraw-Hill, 2010. Print.
Lorimer E. Sally, Sinha Prabhakant and Zoltners A. Andris .Building a Winning Sales Force: Powerful Strategies for Driving High Performance. New York, United States: AMACOM Div American Mgmt Assn, 2009. Print.
Time is precious
don't waste it!
Get instant essay
writing help!
Plagiarism-free
guarantee
Privacy
guarantee
Secure
checkout
Money back
guarantee
Get a Free E-Book ($50 in value)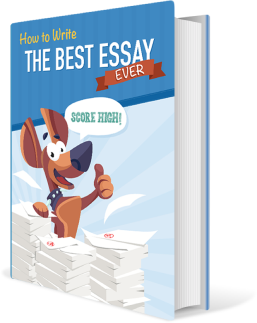 How To Write The Best Essay Ever!