Midterm Activities, Essay Example
Pages: 6
Words: 1620
Essay
This Essay was written by one of our professional writers.

You are free to use it as an inspiration or a source for your own work.
Part I
Up to this point, the coursework that I have engaged in has been helpful for me to gain a greater understanding of the knowledge I need to become an effective educator. To differentiate for my students, it is necessary for me to draw from a variety of learning styles to help them learn in a manner that is most suitable for them. This is especially relevant with regards to the need to educate children with disabilities and to educate children without disabilities about the plights that their peers may face. When I designed a lesson to help students gain an understanding of Braille, I believed that I was able to help them approach education from a new perspective. Many children are not blessed with the gift of sight and are required to learn how to read through this process in order to learn and read. Thus, through an examination of course readings and activities, I think that it is imperative to implement an understanding of cultural and people into the education experience. When students gain an understanding of one another, they will be more ready to make connections between their school work and skills that they will need in the real world.
After reviewing the "The Effect of Instructor-created Video Programs to Teach Students with Disabilities: A Literature Review", I considered the importance of the use of video instruction for members of a variety of demographics. In particular, there is a growing incidence of English language learners in schools, and it is challenging for them to approach texts at high readings levels when they do not have proficient English literacy. Therefore, it is valuable for them to use videos as supplementary tools to help them boost their understanding of the lesson that is being taught, so they are able to focus on content and not just language learning.
Overall, there is a need to determine how to personalize learning to a greater extent in the modern world. Historically, students have been treated all the same, which is an approach that doesn't work realistically. Children come from many different backgrounds and have many different experiences that either help them to learn or prevent this from being possible. It is the responsibility of the instructor to teach this individual based on what they know and the potential that they have in spite of their previous experiences. Thus, it is important for effective teachers to determine how this is possible for each individual student in the classroom.
It is important for instructors to remember that the integration of technology into lessons is necessary in the modern setting. While a lot of instructors dismiss technology as distracting, it is overall important for these individuals to remember that we all live in a changed world. Since technology and culture has changed significantly over time, it is also important for us to change the way that we teach. It is beneficial to take advantage of our students' knowledge with regards to technology and help direct technological use in a manner that helps them to accomplish their academic goals. While cellphones can certainly act as a distraction, it is also important to consider that these are powerful tools that could instantly be used to research for instructional purposes. Once students understand how to use phones to do research and complete classwork, new doors will open because this will allow them to gain knowledge about how the research process works and how they can find answers to their own questions.
Technology is an integral component of differentiating in the modern setting. It allows students to gain new understandings based on what they already know, independently of what they already know. It is therefore valuable for instructors that wish to be effective to explore these strategies more directly to determine how they can help students become more accountable for their own learning. Thus far, this course has helped me consider how I can make this possible for my own students, regardless of the topic that I am teaching them or the grade level that I am teaching. I will continue to incorporate this understanding into my further studies of this topic as the semester continues.
Part II
In "The Effect of Instructor-created Video Programs to Teach Students with Disabilities: A Literature Review", the author argues that videos can be used to help teach students with disabilities. A majority of the studies assessed in this literature review determined that instructors found that they retrieved positive results when this strategy was implemented in the classroom. In particular, such strategies could be used in "changing undesirable behaviors and learning new skills such as social, academic, communication, and self-help skills". While the use of videos in teaching individual with disabilities is a valuable tool, it does not appear that these strategies are able to effectively reverse aberrant behaviors. Instead, the use of these videos need to be used in conjunction with other strategies in order to create permanent change in these students and help them build valuable skills.
Overall, the author appears to have a reasonable view with regards to the understanding that video lessons are effective. This format helps hold the attention of students, many of which who feel that watching videos is a less formal learning tool compared to instruction provided directly from the teacher. Since there is less stress associated with this form of learning, students are more likely to pay attention to the video because they will believe that it will serve as a form of entertainment. However, if videos are used in the classroom, it is important to consider that there is a purpose for their use. If they are being perceived as a form of entertainment and if students aren't able to determine how such a video relates to the purpose of a lesson, then they will not be useful. It is the instructor's responsibility to tie the information presented in the video back to a theme that they intended to carry out.
One valuable way to help students through the use of videos is to use them as an independent learning tool for homework. Class time can be structured in a manner that focuses on skills that students need help with, and Internet tools such the use of videos can then be used to help these students learn these concepts on their own, in a manner that will help them more greatly understand the material that has been covered in class. Doing so will ensure that the student is held accountable for their work and contribute to a less strenuous sense of homework assignments. Watching a video online could be time consuming, but it is perceived as easy. If students believe that they can do their assignment, independent of their actual ability, they will be more likely to do it and be excited about doing it.
This article indicates that the use of videos as an educational tool is valuable, but I propose that it is important to extend its utility by using the video as supplementary information to what is presented in class. Furthermore, it is necessary for the student to make reflections about what is seen so it can connect to what is being learned more readily. Thus, showing videos is effective in class if it is presented effectively. It is a useful visual aid in the classroom and a useful information tool for homework assignments. It is likely that if the teacher uses this tool responsibly, he or she will be more able to ensure that students are able to gain the skills they need through it.
Part III
The design layouts presented in assignments 1, 2 and 3 differ significantly because they focus on the use of different aspects of technology in the classroom. The first case study focuses on technology and the Internet and the benefit that implementation of both in the classroom could create. It is important to consider the basic tools needed for this process. Furthermore, the assignments demonstrated that it is important to differentiate technology use, just as an individual would do this in a regular classroom. As an educator, I intend to differentiate learning on this basis. Different students have different abilities with regards to their knowledge of technology and its meaningful use. Therefore, I intend to work strategically to help them build against deficiencies and make a bridge towards developing these skills in a manner that will allow them to learn content using these new skills. Each layout was meant for students at different levels, and these cases can further be refined to personalize learning for each student.
The important commonalities between these case studies is that they all require a degree of independent work to be performed by the student. Furthermore, they help make connections between what the student should already know and what they can do to add to this knowledge. I believe that these sites are valuable, but they can be further refined. There should be more background information for students who are essentially starting the topic at square one, although all of the sites provide students with a sufficient opportunity do some exploration on their own.
The website for the first case study had the most accessibility to its documents because the site was more organized and provided a variety of categories to help the user identify necessary information. This design is more time consuming, but it is more effective because it can be considered user friendly. Users can quickly gather their information in a manner that allows them to accomplish their goal more quickly. Overall, the development of design and efficacy is a necessary component of integrating the use of the Internet and technology into instruction because doing so will help avoid confusion and ensure that students are able to achieve their goals.
Time is precious
don't waste it!
Get instant essay
writing help!
Plagiarism-free
guarantee
Privacy
guarantee
Secure
checkout
Money back
guarantee
Get a Free E-Book ($50 in value)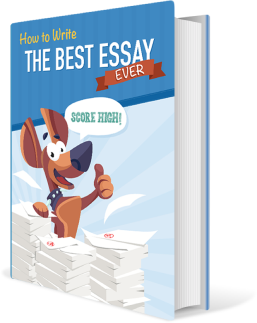 How To Write The Best Essay Ever!