Midwifery and Morality in the Birth House, Essay Example
Pages: 4
Words: 1158
Essay
This Essay was written by one of our professional writers.

You are free to use it as an inspiration or a source for your own work.
Ami McKay's novel The Birth House presents the struggles of women over their rights and bodies. The story centers around Dora Rare as she grows up in a small, isolated village named Scots Bay in Nova Scotia during the early 20th century. Dora is an independent young woman who finds a companion and a mentor in Miss Babineau, the village midwife. Miss Babineau is not like the other women in the village—she is old, unmarried, feared and wise. Essentially, Miss Babineau holds close the values of a midwife and above all, the care of women, and she teaches Dora these values, as well. During a time when the world is in turmoil due to World War I, as well as the values and traditions of medicine shifting toward more modern methods, Miss Babineau holds strong on her traditions, thus shaping how Dora grows and interacts with her community. This leads to an overall better understanding of women's rights during a time when women had little control over their lives, and ultimately examines the power that women can hold over the choices they make for their own bodies. McKay embodies these feminist values through her fictional, yet still historically relevant, portrayal of Dora, Miss Babineau and midwifery during a tumultuous period of time.
One of the major recurring themes of The Birth House is the moral boundaries and scope of medicine and the role that women play in the control over their own bodies and their own health care. McKay's novel takes place during a time in which women are often subject to the control of the men in their lives and in their communities, this is portrayed in the novel, as the small village of Scots Bay is isolated and conservative. What is significant, however, is the fast-changing political and social landscape of the time, which contrasts with the backdrop of the story. This is because of the major events happening at the time, such as World War I, as well as major technological advances which directly effects medicine and health care. This also gives pace to the eventual rise of women's right,s however at the same time being pushed out of the health care provider roles for women and children by doctors and new technologies. This is represented in the novel by Miss Babineau and Dora facing opposition from Dr. Thomas, who is young and devoid of any emotion or care toward his female patients. He is strictly science with no human emotion toward the women of the village. His character provides quite the contrast between Dora and Miss Babineau, which helps further the argument that modern medicine is not a replacement for midwifery. This is because midwifery still holds the human element of health care and child birth in high regard. Therefore, as Miss Babineau's values reflect, the care of women should be met with the comfort and importance as they are human lives worth respect and dignity.
Women in health care have a special bond, as they work together with their communities and patients, and Miss Babnineau's relationship with Dora explores this value of midwifery.
For centuries women were doctors without degrees, barred from books and lectures, learning from each other, and passing on experience from neighbor to neighbor and   mother to daughter. They were called "wise women" by the people, witches or charlatans by the authorities. Medicine is part of our heritage as women, our history, our birthright (Ehrenreich).
This view aligns with the story that McKay is telling because women's values are values of health and comfort. Patients are "central to the practice of midwifery and thus their well-being is the main focus of midwives" (Kinnane 2). The care of the patient involves not only the actual science of medicine, but the emotional comfort, as well. Childbirth, for many mothers, and in Miss Babineau's view, is meant to be experienced and the emotional and spiritual value comes from the actual birth, not the medicine that is practiced. This is why the struggle for women's rights and the ability to decide how they want to experience childbirth is so important to Dora and Miss Babineau. As McKay says, "if women lose the right to say where and how they birth their children, then they will have lost something that's as dear to life as breathing."
Miss Babineau's spirituality emerges quite often in the plot line. Miss Babineau is not of the traditional and standard faith of their small village church. Rather, Miss Babineau finds faith in care and comfort. Although many in the village accuse Miss Babineau of being a "witch," she is still ultimately respected and feared, as she provides a vital role in the women's lives. The role of the village's church is then set to show the deep contrast between the two ways of applying moral action and thinking—which is that of rigid beliefs and roles and a Victorian puritanism espoused by a hypocritical reverend. Whereas, Dora learns from Miss Babineau that what is important about faith and spirituality is the ability to care for one another and understand the needs of the individual. Dora learns about the "secrets" of her small village community when one day she walks in her church and sees the reverend engaging in illicit sex acts with Aunt Fran, one of the most conservative members of the village. Dora, in turn, learns that the moral authority of the community church is but a hypocritical lie. McKay portrays this as a means to further examine the role of prayer as a method of comfort and minimizing fear and confusion when bad things happen. This is represented in one of the early scenes in McKay's novel, as Dora has her first experience in midwifery in which a baby dies during childbirth. Miss Babineau tells Dora to pray, not because prayer will change the outcome of the death, but because it provides a method of coping when an event is to truly awful.
Miss Babineau and Dora fully immerse themselves in their careers, which is representative of many midwives, past and present. "Women have always been healers. They were the unlicensed doctors and anatomists of western history. They were abortionists, nurses and counselors. They were pharmacists, cultivating healing herbs and exchanging the secrets of their uses. They were midwives, traveling from home to home and village to village" (Ehrenreich and English). Ami McKay's The Birth House, through the lives of Miss Babineau and Dora, offers an expansive and emotional journey through the history of women's rights, changes in the practice of medicine and the spirituality of the feminine. Miss Babineau's traditions hold regard to the importance and need for how a woman chooses to experience childbirth, and ultimately a woman's control over her own body.
Works Cited
Ehrenreich, Barbara, and Deirdre English. Witches, midwives, and nurses: A history of women healers. Feminist Press at CUNY, 2010.
Kinnane, Joanne H. "Everyday encounters of everyday midwives: tribulation and triumph for ethical practitioners." (2008).
McKay, Ami. The Birth House. Seal Books, 2009.
Time is precious
don't waste it!
Get instant essay
writing help!
Plagiarism-free
guarantee
Privacy
guarantee
Secure
checkout
Money back
guarantee
Get a Free E-Book ($50 in value)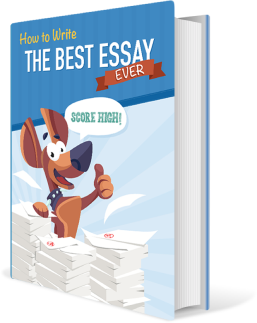 How To Write The Best Essay Ever!