Mill's Utilitarian Argument for Liberty, Essay Example
Pages: 3
Words: 691
Essay
This Essay was written by one of our professional writers.

You are free to use it as an inspiration or a source for your own work.
Explain Mill's utilitarian argument for liberty. What is utilitarianism in general and what is Mill's version of utilitarianism? Why is liberty so important and valuable, both for individuals and for a society as a whole? What is the relationship between liberty that Mill defends and democracy and representative government? In other words, can illiberal society be consistent with democratic representative government? Explain. What kind of liberalism does Mill represent?
Mill's utilitarian form of liberty is immediately marked by an apparent paradox: if utilitarianism entails a fundamental social and political emphasis on practices that yield a clear pragmatic benefit, does this very imperative not wholly limit the individual's liberty? Namely, if the liberty of the individual is entirely defined in terms of its utilitarian efficiency, this is an approach that itself presupposes a greater social or political order, since the very notion of utilitarianism presupposes that human practices may be delimited in terms of what is pragmatic and what is not pragmatic. Utilitarianism would therefore to a certain degree subsist entirely independent of given social practices, as the latter would be considered as ultimately anti-social activities according to their lack of pragmatic value. In this sense, it would seem that any sense of liberty itself is sacrificed to a utilitarian delineation of what practices bear value, a position that appears to only inaugurate a pseudo-liberty which exists within a strictly defined context of normativity's that define proper human behavior.
Mill attempts to subvert this apparent paradox at the heart of a utilitarian posture towards liberty by combining the utilitarian with a notion of happiness which would seem to re-instate the importance of individual autonomy: Hence, in his treatise Utilitarianism, Mill writes: "The creed which accepts as the foundation of morals, Utility, or the Greatest Happiness Principle, holds that actions are right in proportion as they tend to promote happiness, wrong as they tend to produce the reverse of happiness. By happiness is intended pleasure, and the absence of pain; by unhappiness, pain, and the privation of pleasure."[1] Accordingly, Mill's utilitarianism attempts to reduce all human action to his notion of happiness: pragmatism is defined in terms of this particular definition of happiness. Liberty is thus essential for Mill, to the extent that it is only in liberty that such forms of happiness may be realized. Of course, the threats to this potential liberty and happiness necessitate the emergence of particular forms of political system. In other words, correct political systems exist only so as to satisfy the utilitarian imperative as Mill defines it. To the extent that democracy and representative government, following its simultaneous liberal attacks on the centralization of power and the commitment to the autonomy of the individual, corresponds to this imperative. Yet to the extent that Mill defines happiness itself in terms of a principle that is essential to all humans, and not particular humans, this begs the question as to whether such a definition of happiness is itself indicative of a form anti-liberty. For this approach lacks the explanatory potential to define itself what happiness is (i.e., Mill's definition as cited above is simply too broad to be effective), while at the same time attempting to define what is best for the individual. Furthermore, following this awkward connection of utilitarianism to happiness, the question remains as to whether Mill's liberalism is at all utilitarian. This is because it is based upon the apparent reification of some obscure form of essential happiness: in this regard, Mill's arguments take the form of an idealist liberalism, whereby particular forms of political government are entirely capable of realizing an already abstract notion of happiness.
Works Cited
Mill, John Stuart. Utilitarianism. Asheville NC: Forgotten Books, 1939.
Miller, James. Rousseau: Dreamer of Democracy. New Haven, CT: Yale University Press, 1984.
Richardson, James L. Contending Liberalisms in World Politics: Ideology and Power, London, UK: Lynne Reiner Publishers Inc., 2001.
Rousseau, Jean-Jacques. The Social Contract or Principles of Political Right. New York: Kessinger, 2004.
Viroli, Maurizio. »Machiavelli and the Republican Idea of Politics«, in Machiavelli and Republicanism, Gisela Bock, Quentin Skinner and Maurizio Viroli (eds.) Cambridge, MA: Cambridge University Press, 1990. pp. 143-172.
[1] John Stuart Mill, Utilitarianism, (Asheville NC: Forgotten Books, 1939), 8.
Time is precious
don't waste it!
Get instant essay
writing help!
Plagiarism-free
guarantee
Privacy
guarantee
Secure
checkout
Money back
guarantee
Get a Free E-Book ($50 in value)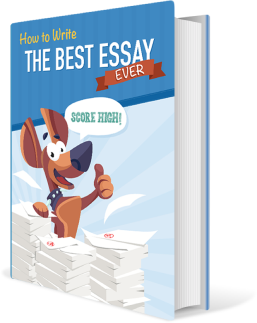 How To Write The Best Essay Ever!