Minimum Wage, Essay Example
Pages: 4
Words: 1222
Essay
This Essay was written by one of our professional writers.

You are free to use it as an inspiration or a source for your own work.
Although minimum wage is designed to protect America's work force by providing a minimum standard of living, it has not been increased enough to keep up with the economy. Because cost of living in the US has significantly gone up, minimum wage needs to be raised counter balance it.  Getting a college education is imperative in order to secure a job that pays higher than minimum wage. However the cost of an education is continuously on the rise. Income inequality is dramatically skewed as the top 10 percent of income earners are generating excessive amounts of what could be distributed towards closing the wage gap. An increase in minimum wage increase would not only benefit the close the wage gap but would also stimulate the work force. (Burke, Miller, & Long, 2011)
Because the cost of living in the US continues to rise, it has become virtually impossible to support a family on a minimum wage. Even for a person living on their own, the minimum wage just is not high enough to provide them a reasonable standard of living as living expenses are above their income bracket. With these issues of minimum wage come the factors of the labor market and income inequality.
The labor market is where people look to find employment for pay and where employers look to hire workers. Employers advertise open positions where potential workers can apply for employment. This is usually done through job fairs and internet marketing employment sites such as Craigslist or USA-Jobs. Wage and salary rates are determined by the employer based on the position, level of experience/education, and minimum wage set by the US Department of Labor. Varying wages among workers of all classes of employment is what leads to income inequality. (Meer & West, 2015)
Income inequality is the uneven dissemination of income amongst workers across an economy. Workers are divided into classes based on income; lower class, middle class, and upper class, where upper class generates the most income. An economic concept of occupational classification defines two types of workers, blue collar and white collar. Blue collar workers perform manual labor, and usually pay by the hour. Although most blue collar jobs don't require a high level skill set such as a college degree, some blue collar work requires certain experience and certifications such requirements possessed by a plumber or electrician. White collar work involves employees performing highly skilled duties set in an office environment, where they usually earn an annual salary. Most white collar work requires a higher level of education or demanding certifications, such as that of a lawyer or a certified public accountant. This concept is often referred to as capitalism, where the income earners in the upper brackets gain at the cost of those working for minimum wage. Minimum wage could easily increase if the top 10% of earners would be willing to share their fortune with the working class that keeps their pockets deep in the first place. (Meer & West, 2015) (Scott, 2014)
Over the past 40 years, income levels have gradually increased for all workers, but significantly more in the upper class. Income statistics based on household income between 1973 and 2013 showed that households in the 60th percentile had a 9% increase in income, a 22% increase in the 80th percentile, and a 36% increase in the 95th percentile. The lower 60% had little very slight increases in their income, but insignificant enough that it can be easily viewed as a plateau. These major differences in progression project the matter of income inequality and suggest that while white collar income levels continue to grow, while blue collar income unfairly remains consistent. (Bui, 2014)
Different factors have an impact on income inequality, such as level of education and age. In the same report graphing income inequality based on economic class, levels of education were demonstrated their impact on income inequality, again based on households. In the past 20 years, households that were headed by those without a high school diploma showed little to no increases in income, and even had decreases in income after 2005. Ironically, households headed by those with a high school diploma showed even more significant decreases in income. Households headed by those with a Bachelor's degree showed significant increases in income, but only those in the 95th percentile. All college graduates under the 50th percentile showed decreases in their income from about 2008 through 2013. This correlation shows that capitalism persists as minimum wage workers are suffering decreases in income to support those who had the opportunity for a college education, which is another reason to raise minimum wage. (Bui, 2014) (Census, 2013)
Age also has an impact on income growth. Generally, income growth among all age groups gradually increased around 20% for those in the 95th percentile, with the 35-45 age group seeing the most increases. The lower 50% of the 45-55 age groups actually saw their income levels decrease significantly after 2005, but gradually increase after 2010. These statistics show that the upper brackets continue to enjoy excessive gains in their income. (Bui, 2014)
The effects of the labor market have an impact on minimum wage. The demand for labor is in conjunction with a set minimum wage, as businesses need to finance how many employees they can afford to put on their payroll. If there is an increase in minimum wage, it decreases the demand of labor. Although workers will receive a higher wage, they do so at the cost of other workers either having a decrease in hours or joining the unemployment line. (Carson, 2013)
Contrasting, that Seattle's increase in minimum wage to $15/per hour would not cause employment cuts. The theory behind this claim is that middle class workers will have more money to spend, which causes business expansion, thus creating even more employment. (Carson, 2013)
However, labor market equilibrium dictates that higher minimum wages will increase production costs, which leads to greater costs for goods and services. Of course, different products and services have varying price elasticity. Supply and demand is dependent on its' correlating market industry.  (Meer & West, 2015)
In conclusion, change is necessary in the income brackets to balance out the scale of minimum wage to the top 10 percent of earners more fairly. It is true that executive workers will always earn more than janitors, but this does not mean the executive workers should continue to see excessive increases in their income at the cost of the janitor's hard earned work. Research shows that this is happening in virtually every industry in America and it needs to be addressed for the sake of the working class citizens that keep this country running.
Bibliography
Bui, Q. (2014). 40 Years Of Income Inequality In America, In Graphs. Retrieved from National Public Radio: http://www.npr.org/blogs/money/2014/10/02/349863761/40-years-of-income-inequality-in-america-in-graphs
Burke, D., Miller, S., & Long, J. (2011). Minimum Wage and Unemployment Rates: A Study of Contiguous Counties. Gonzaga Law Review. Retrieved April 14, 2015, from Journal : https://www.law.gonzaga.edu/law-review/2011/09/07/minimum-wage/
Carson, J. A. (2013). Who would be affected by a new minimum wage policy? University of New Hampshire Scholars' Repository. Retrieved April 14, 2015, from http://scholars.unh.edu/cgi/viewcontent.cgi?article=1196&context=carsey
Census. (2013). 2013 Highlights. Retrieved from US Census Bureau : https://www.census.gov/hhes/www/poverty/about/overview/
Meer, J., & West, J. (2015). Effects of the Minimum Wage on Employment Dynamics. Texas A & M University. Retrieved April 14, 2015, from http://econweb.tamu.edu/jmeer/Meer_West_Minimum_Wage.pdf
Scott, S. (2014). What Is a Blue-Collar Worker and a White-Collar Worker? Retrieved from Houston Chronicle: http://smallbusiness.chron.com/bluecollar-worker-whitecollar-worker-11074.html
Time is precious
don't waste it!
Get instant essay
writing help!
Plagiarism-free
guarantee
Privacy
guarantee
Secure
checkout
Money back
guarantee
Get a Free E-Book ($50 in value)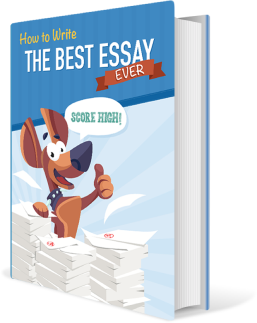 How To Write The Best Essay Ever!