Misery and Faulkner's a Rose for Emily, Research Paper Example
This Research Paper was written by one of our professional writers.

You are free to use it as an inspiration or a source for your own work.
Introduction
This paper is based on the contrast of the two stories named 'Misery' written by Checkov and 'A Rose for Emily' written by William Faulkner. The research paper aims to contrast how one dramatic even in each of these stories played a role. The paper will compare the similarities and differences like the feelings of grief because of the death of the family member. The differences will be highlighted in these two stories showing the after effect of their life after the death of the family member. Before highlighting the similarities and differences and comparing them with the two stories, the background of each of the story will be explained.
Background of 'A Rode for Emily' Story  
A Rose for Emily is written by William Faulkner and it is a wonderful story. The main protagonist of the story is Emily Grierson. The story is used as an allegory and it talks about the transformation of the Jefferson South town after the civil war in the period of 1900 (Faulkner). The writer Faulkner have used many symbols in this story to express the changes and passing of time. He symbolized Miss Emily's house as a 'monument 'and the rose of 'Emily' as the expression of passing time.   Although, it is a short story but it comes off as a story that is disturbing. The story becomes disturbing when Miss Emily kills the man she thought to be in love with. It seems that she is a crazy person but if we go deeper into the story we realize that she had her own reasons to do so (Faulkner). The main conflict in this story highlighted is that she was not able to find love in her whole life. She had bad childhood experiences as his father would not give her the permission to date and saying that there was no body goof for her.
The only man in her she loves is her father dies. The necessity of love for Emily was the main cause that she was unable to differentiate the reality with fantasy. It was the thought of Father of Miss Emily that no man was worthy of her (Faulkner). That is the reason he would not let her date. He only wanted a person for Emily with high class, money and who was rich. His father always though that she deserves a much better life than what they actually have. For this reason, he has placed so many restrictions on her life (Faulkner). In short, this story is about the life of the early 20th century people who lived south. This story shows how these southerners lived and adapted to the changes in life.
Background of 'Misery' Story
It is a short story written by Checkov. In this story, the main theme is the issue of loneliness and the writer have expressed this in relation with the main character 'Iona Potapov'. The author of the story have highlighted small things in this story which means a lot. According to the writer, there are deep thoughts that are hidden under the twist and turns of life. Checkov tells the story of the main character, Potapov who is of a penurious nature (Chekhov).  He works as a sledge driver and spend most of his time meting different people. However, it seems that Iona is not lonely as he is surrounded by many people all the time. But when we look deeper into the story, we can see that he has no wife, no son and his soul is dancing with pain. He is from inside preyed by misery and sorrow (Chekhov). His pain is worsened when his passengers are also insincere to him. This story shows the significance of 'misery' on the moral principles. This story is about the person who is not able to understand each other and who feel superior to others and are satisfied with their lives. This story is about the people who don't understand the meaning of sympathy and its importance in real life (Feng-zhen).
Similarities in the two stories
Loss of a loved Family member
In both of these stories we can find a similarity that the main character have lost a loved one. In the story of 'A Rose for Emily', she had lost her father and in the story of Misery we can see that Iona Potapov has lost his son (Chekhov). So, both of them have lost their loved ones and the stories show that only a person who has lost his/her loved ones can experience the pain they are going through.
The grieving process
In both of these stories, we can find the similarity of suffering and the fascination of grief of the both characters. Both of the writers have entwined these two sorrowful emotions. When reading these two stories, a person can find himself in the state of melancholy.  Everything is sharp, motionless, helpless and lonely (Feng-zhen).  The process of grief is full of suffering and pain. A person who losses a loved one is gone into a state of melancholy and isolation (Faulkner). As we can see that both of these stories have the same theme and that is of isolation. So, this grieving process can shift the person into a state of grayness and depression. As we can see in these two stories that the extreme pain Emily and Potapov are feeling. One had lost her father and the other has lost his son (Chekhov).
Alone and Surrounded by people
In this story, another similarity highlighted is that both of them are surrounded by people. But still they feel isolated because they have lost their loved ones. We can see in the opening scene of the story that Potapov and Emily are depicted as isolated figures. This isolation delivers a complex attitude and mood. This form of isolation can lead to a protective substance and separates the person from his surroundings (Chekhov).  This is why Potapov who is surrounded by many people and meets people daily still feels lonely. This is because he has gone into the state of isolation and that states creates a barrier which deprives him of being interacting and meeting new people (Faulkner).  He is lost in the state of depression, misery and grief because he had lost his only son. In the case of Emily, she is also experiencing the same kind of situation as Potapov's. In order to save themselves from this pain they need to occupy their mind and avoid silence. Sadly, it is very difficult for these two characters if they are trying to seek comfort alone.
Differences in the two stories
Handling the death of their loved ones
In the story, dreariness and darkness conveys lifelessness and cold. After the death of the loved one, Potapov turns like a ghost (Faulkner). This is the depiction of the person who has lost his loved one just now. Both of these characters deal with the situation of the loss of their loved ones in different style. We can see that Potapov is tinged with melancholy and implies that the loneliness and isolation in his life is a daily occurrence. Emily is in the state of melancholy as she is paralyzed by the decisive moment by indecision and weakness. She deserves a better life and needs to go out but due to the restriction of his father, she is secluded (Feng-zhen).
Potapov on the other hand, is inconclusive and disturbed because he keeps on suffering from the death of his child (Perry). When nobody listens to him, Potapov tries to share his story with his horse. He is isolated from the present surrounding and reality. In Misery, the human suffering when somebody losses a loved one is exemplified. According to Chekhov, 'A person can only understand the grief and suffering of other how has lost a loved one, when the same person experiences a synonymous situation'.
Life before drastic parting
The life of Emily before parting was that she was secluded as his father didn't want her to meet or date anyone. She remained at home all the time and was unaware of the world outside. In contrast to the other story, Potapov is in the state of loneliness since he has lost his only son. Moreover, he had also lost his horse so this adds to his pain and suffering further (Feng-zhen).
Life after death
One of the most common grief and suffering is the loss of a loved one. Potapov tries to seek comfort from his passengers and he wants somebody to listen to what he has to say. But the passengers ignore him instead of helping him and they deal with their own problems. When Potapov tells the story of his grief to passengers, they give the reply in rudeness. That makes his life after the death of his loved ones more miserable (Faulkner).  He is secluded and there is just silence for him as nobody listens to him. We can see despair and bitterness in this story as one is able to find out how isolated both characters are. They are lonely and miserable and the world seem crumbled to them (Feng-zhen).
Conclusion
To sum up, we can see from the similarities and differences in these two stories that how pain and grief have a deep impact on the lives of these characters. The writers want to explain the reader about the suffering of the loss of a loved one. In both these stories, the authors have magnificently portrayed the feeling of loneliness, melancholy and grief of these two characters. One of the commonly used emotions in the fiction writings are suffering and pain as they relate easily to the characters (Feng-zhen). But these two authors have perfectly used these emotions to portray the life of the characters and their feelings in relation to the impact of demise of their loved one.
Work Cited
Chekhov, Anton Pavlovich, and Ralph E. Matlaw. Anton Chekhov's Short Stories. WW Norton & Company Incorporated, 2008.
Chekhov, Anton Pavlovich. Anton Chekhov: Early Short Stories, 1883-1888. Modern Library, 1999.
Faulkner, William, et al. A rose for Emily. Heinle & Heinle Pub, 2000.
Feng-zhen, W. U. "A Comparison between Misery by Chekhov and ZHU FU by LU Xun." Tangdu Journal 4 (2006): 036.
Perry, Menakhem. "Literary dynamics: How the order of a text creates its meanings [with an analysis of Faulkner's" A rose for Emily"]." Poetics Today(1979): 35-361.
Stuck with your Research Paper?
Get in touch with one of our experts for instant help!
Messenger
Live chat
Time is precious
don't waste it!
Get instant essay
writing help!
Plagiarism-free
guarantee
Privacy
guarantee
Secure
checkout
Money back
guarantee
Get a Free E-Book ($50 in value)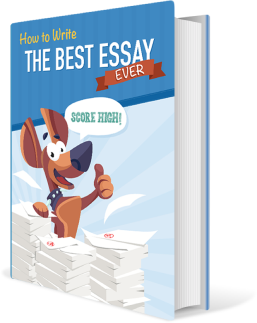 How To Write The Best Essay Ever!