Mistaking the Ideal: Sainthood in Wolf and Loriaux, Essay Example
Pages: 8
Words: 2325
Essay
This Essay was written by one of our professional writers.

You are free to use it as an inspiration or a source for your own work.
Introduction
In her carefully constructed and insightful "Moral Saints," Susan Wolf essentially challenges popular conceptions of sainthood itself. There is for Wolf something seriously flawed in any idea or representation of sainthood as morally perfect, or of the saint as committed to reflecting the highest aspects of morality in all pursuits. The author also delves into Kant and other philosophical inquiry, investigating how such approaches either permit ideas of this perfection or more negate it as an imperative for human beings. Seemingly very removed from this is Loriaux's "The realists and Saint Augustine: Skepticism, psychology, and moral action in international relations thought," which focuses on that saint's involvement in political and all too human concerns. The two works, however, address one another and in interesting ways, and chiefly because Loriaux's arguments actually reveal the weakness in Wolf's points of view, even as they also partially reflect the same. As he examines Augustine's role in the political world of his day, Loriaux eventually expresses a variation of Wolf's arguments, and each scholar neglects that any moral perfection, or seeking of perfection, in a saint is not in place to present a model for all human behavior. The saint is in fact inherently removed from humanity, and because of the same qualities Wolf finds objectionable and inappropriate to human life. Using Loriaux as a kind of balance, then, the following asserts that both Wolf and Loriaux, while insightful, ignore the most critical dimension of sainthood, as each sees it as a "superhuman" adherence to morality humans should recreate in themselves.
Analysis
Before Wolf's arguments may be seen as neglecting the critical perspective of how and why sainthood exists, it is first necessary to affirm the author's meaning and credible lines of thought. Wolf, it must be said, by no means criticizes saints or sainthood because of the traditional insistence on ideals of morality achieved. Instead, she questions any such restricted view of the value of morality and, consequently, immorality. For Wolf, the core issue appears to be basic; she resists any thinking that it is "better" to be morally better (438), and because so much of what human beings rely upon and/or seek in their lives is removed from service to others and abnegation of self interest. It should be noted as well that the author, while maintaining a scholarly approach, presents her thinking in an accessible and agreeable way. For example, in discussing how "extremes" of morality in saints fundamentally defies human nature, she states: "There seems to be a limit to how much morality we can stand" (Wolf 423).
The approach is then compelling. Wolf often cites how the saint appears to pursue morality in ways denying, or seeming to condemn, human pursuits. It is critical to note, also, that Wolf's argument is based, not on any human inclination for immorality, but on the nonmoral instead. More exactly, multiple human passions, ranging from art to science or merely harmless activities for pleasure, exist apart from morality because they intrinsically neither harm nor serve others. The artist, for example, may create work that benefits others, but that is usually not the driving force of the ambition; artists are typically creative because the creativity is within them, and satisfies personal needs. Wolf's problem then lies with the saint's excessive determination to be moral, which is not in keeping with human ambitions in general: "Morality itself does not seem to be a suitable object of passion" (Wolf 424). It is in fact arguable that Wolf's intent is to question any determination to commit to the highest standards of morality, and because this contradicts the nature of humanity itself. It is then, at least on this level, a focused, intelligent, and valid point of view.
At the same time, however, it is certainly reasonable to observe that Wolf ignores a reality central to her subject itself, in that a saint is inherently removed from humanity, and because of the insistence on virtue she cannot accept. To emphasize this, it is only necessary to turn to Loriaux's article on St. Augustine. The author's main purpose is to affirm the innate skepticism of Augustine and its relationship with modern ideas of political realism. To that end Loriaux addresses Augustine's own relationship with, and reliance upon, God, as well as the saint's direct involvement with the political realities of his time. A kind of duality is then in place, as Augustine surveys the human landscape he knows and still insists on humanity's need to work toward eudaemonia, or perfect and perpetual peace and happiness (Loriaux 403). On a pragmatic level, then, Loriaux defies Wolf's thinking by virtue of one saint's concerns with human reality, which inherently goes to an understanding of human beings as less than perfectly moral: "Augustine and the realist share…a common skepticism regarding the capacity of humankind to use its power of reason to discover and implement progressive reforms" (404). If Augustine holds to an ideal of morality, his awareness and understanding of human psychology brings together the absolutely moral and the human, so a contradiction to Wolf is established. More exactly, as Wolf's idea of sainthood distances it from human reality, Loriaux's examination of Augustine reveals how the saint may be profoundly linked to that reality.
Loriaux goes on to deeply investigate how Augustine's beliefs are so consistently fixed on the nature of human societies. A saint holding to God's morality, he nonetheless has a distinct and psychologically perceptive awareness of human motivations, as in his views on what validates war. Augustine's concerns, again, take in the turmoil of Rome and the military and political upheavals known all too well to him. He perceives how ambitions for power, even when directed toward a "greater good" for the many, typically serve the interests of the powerful nonetheless. Augustine also understands, for example, that many who endorse a war do so, not because they are against peace, but because they desire a kind of peace more suited to what they prefer or believe they deserve (Loriaux 411). This alone contradicts Wolf in another way, in that Augustine's knowledge of human behavior actually promotes the greater insistence on morality as an absolute that Wolf disputes. Human nature is simply not to be relied upon unless it conforms to what is most moral. More exactly, in a world consistently ruled by human efforts which invariably go to conflict, it is difficult to present an ambition beyond the pursuit of morality as worthwhile.
This involvement of Augustine with human reality aside, however, there remains the saint's implacable conviction that the efforts of mankind must seek to reflect the will of God. This ultimately places him more within Wolf's definition of sainthood, and because Augustine eventually decides that humanity is forever at war with itself, and consequently with God's will. He departs from realism, then, as in Platonic thinking there is an ideal of conduct that must guide all human ambition; the human mind is driven to achieve harmony with the universe and consequently reach its own state of moral perfection (Loriaux 403). Surveying his world, Augustine's skepticism mounts and because he perceives no true union between God and man: "true peace remains out of reach because of our disobedience to God" (Loriaux 413). Ironically, then, and even as Loriaux defies Wolf through revealing the intensely human concerns of Augustine, he finds that the saint is ultimately distanced from humanity, which goes to affirming Wolf's issues with the saint as "too moral" to be an object of emulation.
However, it is arguable that both authors neglect what may be the most crucial element of their own subjects. This is in fact as true of Loriaux as it is of the less specifically focused Wolf, and because they both appear to mistake the nature of sainthood itself, which does not necessarily exist to guide all human behavior. As noted, Wolf's analysis is insightful, and largely based on recognizing the value of nonmoral pursuits. She is correct in that individual human ambition, unattached to moral drives and often in place only to serve individual desires, is important in furthering humanity itself. Consequently, her impatience with the saint as excessively moral is validated, as these ambitions may often go to a universal good: "Some of the qualities the moral saint necessarily lacks are virtues, albeit nonmoral virtues, in the unsaintly characters who have them" (Wolf 426). Then, and after examining Kantian thinking carefully, Wolf seems to uncover a rationale also supporting her objections to moral sainthood. To begin with, in Kant, there is no strict imperative that all must constantly strive for moral perfection and/or an unwavering commitment to duty to others. Kant's insistence on duty, in fact, denies the possibility of moral superiority when that morality transcends the obligations of duty.
At the same time and as interpreted by the author, moral sainthood demands exactly this effort: "The Kantian moral saint… is dominated by the motivation to be moral" (Wolf 431). Wolf is not out to refute Kant, but she is uncomfortable with what she perceives as his all-encompassing ideas, simultaneously limiting human capability while exhorting absolute morality. From this, she moves on to reiterate her main argument, which is that it is not necessarily good or desirable for human beings to aspire to perfect morality (Wolf 433). This in turn, it may be said, echoes Loriaux's assessment of Augustine as, if committed to understanding humanity, still too fixated on Christian morality to be a true realist. While coming from opposing directions and with different agendas in place, both Wolf and Loriaux appear to find moral sainthood as inapplicable to human existence. If it is an ideal, it offers no real value to humanity, and because humanity is driven by forces both immoral and nonmoral.
What, then, is the missing element in these arguments? Simply, it is that, ironically, both Wolf and Loriaux, and particularly Wolf, expect too much from saints. More exactly, they fail to appreciate the vital fact that the saint must be removed from humanity, and is then not in place to serve as an actual model of what forms human behavior must take. Wolf, for example, goes on at length to endorse human ambitions which are both nonmoral and not lacking in value or virtue, just as Loriaux presents St. Augustine as being all too aware of human limitations and weaknesses. It must be wondered, then, how both scholars arrive at their idea of what function a saint provides, or how such an individual exists within humanity itself. To begin with, it seems that Wolf and Loriaux ignore the fact that saints are invariably mortal, but also invariably exceptional in terms of devotion. If human agencies determine what elevates the human being to sainthood, the reality remains that only extraordinary acts and/or degrees of self-sacrifice typically define them. Both authors, and more emphatically Wolf, insist upon the saint as somehow conforming to normalcy or basic and general human character. Even Loriaux seems disappointed by Augustine's departure from realism due to his "saintliness."
All of this crucially neglects that no single command, Christian or otherwise, dictates that all human beings must aspire to a complete dedication to morality as expressed by the lives of saints. To perceive the saint as irrefutably moral is not incorrect; to perceive him or her as a model of thinking and behavior which must be followed is suspect at best. Certainly, the saint exists to be inspirational. They are humans who, it is believed, transcend earthly concerns and, through commitment to God, rely utterly on true morality as their guiding force, and this is without question an admirable way of being. The dedication of a saint notwithstanding, the reality remains that humanity in general esteems morality and goodness above all else, as goal or model. Most importantly, however, and evidenced by the relatively minor population of saints, it is both unreasonable and unnecessary to assume that ordinary human beings should do their utmost to emulate them. Saints are, it may be argued, symbolic; they represent that genuine goodness is possible, and perfect morality a state human beings may achieve. This by no means translates, however, to any imperative whatsoever that ordinary men and women must seek to attain the same states of grace. In short, Wolf is committed to opposing an argument that does not exist, just as Loriaux fails to comprehend that the extraordinary nature of Augustine as a saint is what limits his ability to more realistically interact with his world.
Conclusion
That scholars are fascinated by the roles of saints in human history is hardly surprising. These are individuals who approach the divine, insofar as any human being may, and usually through divine revelation and/or a selfless dedication to morality. This same reality, however, is what must distance the saint from humanity, and to perceive the saint as a "role model" is to fail to understand the role itself. It is to inspire, but not to be emulated, and because the saint is, above all, the most exceptional of human beings. As supported by the above discussion, then, and using Loriaux as a counterpoint to Wolf, it is seen that both Wolf and Loriaux, while offering insights, ignore the most important dimension of sainthood through their perception of it as a "superhuman" adherence to morality intended to be emulated by all.
Works Cited
Loriaux, Michael. "The realists and Saint Augustine: Skepticism, psychology, and moral action in international relations thought." International Studies Quarterly (1992): 401-420. <http://www.jstor.org/stable/2600732.
Wolf, Susan. "Moral Saints." The Journal of Philosophy, Vol. 79, No. 8 (1982): 419-439. <http://philosophyfaculty.ucsd.edu/faculty/rarneson/Courses/susanwolfessay1982.pdf>
Time is precious
don't waste it!
Get instant essay
writing help!
Plagiarism-free
guarantee
Privacy
guarantee
Secure
checkout
Money back
guarantee
Get a Free E-Book ($50 in value)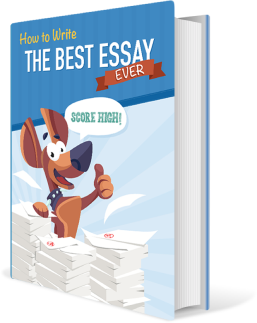 How To Write The Best Essay Ever!