Home
/
Research Paper
/
Modern Biotechnology and Its Role in the World Economy, Research Paper Example
Modern Biotechnology and Its Role in the World Economy, Research Paper Example
This Research Paper was written by one of our professional writers.

You are free to use it as an inspiration or a source for your own work.
Introduction: Agricultural Biotechnology in China
Biotechnology is utilized in a variety of different ways in the modern setting. While a lot of emphasis is placed on the importance of using biotechnology to develop pharmaceuticals, overpopulated nations like China aim to use it to feed its constantly growing populace. The growth of genetically modified crops is becoming more prevalent because these strains are more resistant to environmental and biological contamination. Furthermore, the genetics of the food can be modified in a manner that allows for the inclusion of higher nutrition value and the growth of larger plants so more people can consume them. According to the literature, "China is developing the largest plant biotechnology capacity outside North America and an impressive list of genetically modified (GM) crops under trial" (Huang et al. 2756).
It is valuable to examine the present state of agricultural biotechnology in China and the impact that it is having on its populace. It is expected that increased investment in biotechnology in the region will result in increased access to food and health (Frew 37). In a large nation, it is challenging for the government to intervene in a manner that will allow it to provide for citizens. Thus, the purpose of this paper is to evaluate whether scientific agricultural interventions can plausibly contribute to societal benefit through economic development or whether this intervention has potential to damage the state of the economy. It is expected that while there is information available on this topic, there is not enough data at present to generate a comprehensive understanding of the economic impact of genetically modified crops as a biotechnology in China. It will likely become necessary for the country to continue to invest in its current understanding of this phenomenon so that it could expand its practices in a manner that confers more significant health and financial benefits to the many citizens living in China that rely on biotechnology for their wellbeing.
Results and Discussion
Many professionals have assessed the health and environmental benefits of genetically modified crops. A case study concerning Bt cotton recently found that, "cotton farmers apply pesticide only 6.6 times per season compared to nearly 20 times per season by non-Bt cotton farmers, and on a per-hectare basis the pesticide use of non-Bt cotton production was more than five times higher than Bt cotton in terms of both quantity and expenditure in 1999" (Tao & Shudong 12). This is a valuable consideration because pesticides have the potential to harm the environment. By releasing these chemicals onto our plants, they are likelier to be consumed by humans, who can suffer effects from this poison directly, or indirectly if it enters their system through groundwater contamination. Furthermore, direct destruction of these insects creates environmental imbalance that causes species to either grow or die. Thus, the use of these chemicals can destroy beneficial insects and plants, which can damage the balance of the organisms in the environment. Overall, the use of Bt cotton appears to be a reasonable resolution to the problem that many farmers were facing. Now they no longer have to spray pesticides on their crops, which allows them to save money. Furthermore, they do not need to worry about the financial damages that might incur as a consequence of people getting sick from these chemicals. Therefore, the use of genetically modified crops will likely contribute to the economic stability of this region.
While a considerable amount of evidence is present arguing for the presence of genetically modified crops, it remains necessary to conduct more specific economic research to determine whether the investment into this biotechnology produces reasonable economic output (BIO 1). Furthermore, since health problems related to the manufacturing and consumption of genetically modified products has not been largely reported in the literature, it will be necessary to conduct more research concerning these effects to determine if they are safe for consumption. Because the risk of this biotechnology advancement is not currently known, it will remain challenging for investors to ascertain whether or not they should become involved in such product development. Last, it is valuable to determine what role these crops play in the world economy. It is plausible that China will be able to export genetically modified crops to other countries for profit. If this is done, the risk assessment may determine that the risk is beneficial given the financial benefits of such a decision. Overall, it is valuable to continue to investigate the implications of genetically modified crops to determine whether it is a worthwhile venture for China's continued involvement.
Conclusion
While there are many potential benefits of utilizing genetically modified crops in China, it is necessary to conduct further economic testing to establish the impact that such an expansion could have on both the local and world economy. Doing so will help China develop a more concise understanding of the efforts that are needed to make research and the establishment of genetically modified crop development profitable and worthwhile for the country in terms of health and economics.
Works Cited
BIO. The biosimilars pathway is critical for China's biotechnology industry. 1 Feb. 2013. Web 18 December 2015. <http://www.bio.org/articles/biotech-china>
Frew SE. Chinese health biotech and the billion-patient market. Nature Biotechnology 26(2008): 37-53.
Huang J, Hu R, Wang Q, Keeley J, Zepeda JF. Agricultural Biotechnology Development, Policy and Impact in China. Economic and Political Weekly 37.27(2002): 2756- 2761.
Tao Z, Shudong Z. The Economic and Social Impact of GMOs in China. 2003. Web. 18 December 2015. <http://chinaperspectives.revues.org/359>
Stuck with your Research Paper?
Get in touch with one of our experts for instant help!
Messenger
Live chat
Time is precious
don't waste it!
Get instant essay
writing help!
Plagiarism-free
guarantee
Privacy
guarantee
Secure
checkout
Money back
guarantee
Get a Free E-Book ($50 in value)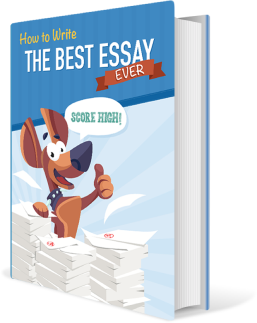 How To Write The Best Essay Ever!