Modern Slavery or Human Trafficking, Essay Example
Pages: 3
Words: 881
Essay
This Essay was written by one of our professional writers.

You are free to use it as an inspiration or a source for your own work.
Compare and Contrast Slavery from the Antebellum Era to what's known today as Modern Slavery or Human Trafficking
Introduction
Slavery began when millions of Africans were enslaved by Europeans and transported across the Atlantic. The aspects of oppression, bondage, and marginalization coined by slavery are still present today because the shocks created in the past still permeate the modern discourse. Today, slavery does not take the form of being locked up or being ferried to a far-off continent. Instead, it is inundated by stories like the killing of unarmed men and the mass incarceration of black males. Labor and sex trafficking of vulnerable populations are also forms of modern-day trafficking. The Justice Coalition organization provides that about 27 million individuals across the globe are being trafficked. The firm also provides that the prevalence of this slavery is most prevalent among 12-14-year-old children, especially from the vulnerable groups. Most nations are still grappling with the terrible legacy of slavery. To fully comprehend the effects of early slavery in today's contemporary society and glean insight into how to effectively combat the epidemic of human trafficking, there is a need to compare and contrast slavery from the antebellum era to what is known today as modern slavery or human trafficking.
Comparison
Slavery has numerous adverse effects on individuals, similar to the Antebellum Era and today. One of the effects is that brutality is involved in slavery, leading to death in most cases. This outlook violates human rights because everyone is entitled to live and make autonomous decisions. Everyone agrees that slavery is considered unethical in both societies because it is wrong. Even the individuals who practice it do not usually defend it; they make excuses or attempts to prevent them from getting caught. Additionally, slavery increased the levels of human unhappiness, especially for those undergoing the challenge due to exploitation and degradation. In both the Antebellum and modern eras, the goal of slavery was to make money. The enslaved people are treated by their owners as a means to achieve the latter's ends. This undertaking means that enslaved people are used by their owners for economic purposes. For example, most slaves are acquired for forced and unpaid labor. Hence, they provide labor that earns income for their owners, but they do not receive anything in return. Further, in both, slavery leaves a legacy of disadvantage and discrimination, especially by those held into slavery. These consequences of slavery have left lasting negative effects that are still experienced in the modern world.
Contrast
Regardless of the multiple benefits, there are numerous differences between slavery from the Antebellum Era and what is known today as Modern Slavery or Human Trafficking. In the Antebellum era, enslaved people were held mainly for labor in large and small plantations, homes, cities and towns, and fields. The Anti-slavery organization provides that in present-day societies, slavery is inflicted on millions of individuals that are not aware of its existence because it takes multiple forms. The 'End Slavery Now' organization asserted that modern-day slavery is sometimes called human trafficking, which they define as recruiting, transporting, and harboring individuals through improper means like coercion, fraud, and abduction for an uncouth reason like sexual exploitation and forced exploitation of labor. The firm provides that human trafficking takes the form of sex trafficking, forced, bonded, child labor, and forced marriage. This inhumanity ought to be stopped entirely for, not just the present but also future generations.
Another mega difference is the rationalizations for slavery. In the Antebellum era, the primary rationale for the slavery of Africans was their inferiority. It was presumed that every Negro was a slave. Even though other races were enslaved for different reasons, for instance, a white woman marrying a slave, it was ingrained that being a black individual meant being a slave. However, slavery is evident today in all races, religions, and sexual orientations. The presumption of inferiority is no longer valid in all contexts. There is no discrimination on diversity basis in modern society; it just exploits. It has even escalated because the cost of modern slaves has declined tremendously. There has been a rise in the replacability of people.
Another difference lies in life expectancy and reproduction. In the Antebellum era, the life expectancy of enslaved individuals depended on their location. In most areas, there were high death rates and low birth rates. In others, like the United States, there were high rates of natural deaths. In the modern-day, there is a limited number of generally accepted lifespans of a trafficked sex worker. They are also discouraged from reproduction. Overworking of these workers and denial of medical care eventually lead to high death rates.
Conclusion
The statement that 'history repeats itself' holds significant importance in this context. The ugly past of slavery has remained with us and will affect our future generations if not dealt with. Talking about the word slavery is a painful reminder of the horrors that have been suffered and injustices that have and are still being waged. The only way to heal from this cruelty is not by pretending that nothing is wrong but by standing up against inequality and other evils happening today. It is every individual's responsibility to help those susceptible to modern evils.
Works Cited
Anti-slavery. What is modern slavery? https://www.antislavery.org/slavery-today/
End Slavery Now. Slavery today. http://www.endslaverynow.org/learn/slavery-today
Justice Coalition. Human trafficking in the Central Valley. https://justiceco.org/resources/what-is-human-trafficking/slavery-exist-here/
Time is precious
don't waste it!
Get instant essay
writing help!
Plagiarism-free
guarantee
Privacy
guarantee
Secure
checkout
Money back
guarantee
Get a Free E-Book ($50 in value)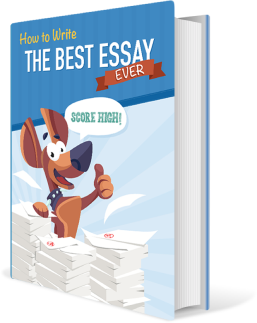 How To Write The Best Essay Ever!