Molecular Biology of the Cell, Essay Example
Pages: 1
Words: 329
Essay
This Essay was written by one of our professional writers.

You are free to use it as an inspiration or a source for your own work.
There are several properties of life that could be used to characterize living things. First, there must be a certain order and structure to these elements. In addition living things must be able to reproduce, grow and develop, use energy, respond to stimuli, and evolve. There are many chemicals that make life possible. Nitrogen, hydrogen and oxygen are the most abundant and make up the RNA and DNA molecules that are important to life. Furthermore, they make up other important biological macromolecules such as proteins, lipids, fats, and carbohydrates that help dictate processes in the cell.
There are many components of the cell that support its function. The cell membrane allows the cell to exchange materials with its environment, the mitochondria produce energy, the ribosomes make proteins, the nucleus controls cellular functions, and the cytoplasm is the gel-like substance that suspends the organelles. Cell respiration occurs primarily within the mitochondria and photosynthesis occurs in the chloroplasts. Cellular reproduction occurs through a process known as mitosis, which consists of several steps including prophase, metaphase, anaphase, and telophase. Prior to these steps is interphase, in which the cell prepares to divide.
There are two important laws that relate to Mendel's theories. The first is the principle of segregation which states that there are two alternative gene options that separate from one another during gamete formation. The second is the principle of independent assortment in which genes for different traits assort independently of one another during the formation of gametes. DNA consists of deoxyribonucleic bases, sugars, and a phosphate backbone. RNA has these components as well, except the bases are ribonucleic. Cancer is typically caused by a failure of check points in the cell cycle, contributing to over growth of the cell.
References
Alberts B, Johnson A, Lewis J, Raff M, Roberts K, Walter P. (2002). Molecular Biology of the Cell (4th ed.). Garland.
Cooper, G.M (2000). The cell: a molecular approach (2nd ed.). Washington, D.C: ASM Press.
Watson, James. (2004). DNA: The Secret of Life. Random House.
Time is precious
don't waste it!
Get instant essay
writing help!
Plagiarism-free
guarantee
Privacy
guarantee
Secure
checkout
Money back
guarantee
Get a Free E-Book ($50 in value)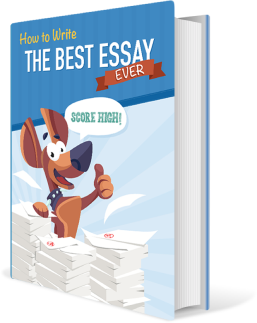 How To Write The Best Essay Ever!