Montrealers, Cherish Your Clotheslines, Essay Example
Pages: 5
Words: 1327
Essay
This Essay was written by one of our professional writers.

You are free to use it as an inspiration or a source for your own work.
The topic of this essay is clotheslines, and the purpose of the essay is to describe the use of this tool across different parts of Canada. The main idea of the essay is that that much could be learned about the people of an area based on their use or lack of clotheslines. The main rhetorical mode of this story is classification; the author uses the different cultures to explain whether or not they use clotheslines in addition to what their history is pertaining this topic. Broadly, the author explains each society as either using or not using clotheslines. Overall, it does not appear that this is the best method to prove the author's point. While it is evident that he is using this classification system to compare this clothes drying method, he seems highly concerned with this practice. However, the essay does not explore the history of these practices or how they are related; he simply states whether or not the practice is used. In addition, other than the fact that the author enjoys clotheslines, the reader is not able to be certain as to why this is the case, preventing them from being able to connect with the author at an emotional level. Because these elements are not present, it is challenging to uncover the overall meaning of the story. While the purpose is evident, the information posed does not appear to be particularly useful.
Overall, the structure of the story appears to lend itself towards inductive reasoning. This is because the author uses specific observations to make broad generalizations. In this essay, the author forms a claim by stating, "Montreal is similar to St. John's, at least in that regard" (paragraph 3). He then attempts to defend this concept by stating, "Although they're less prevalent today than in the past, you'll still see an abundance of them if you wander down the laneways of just about any neighbourhood. Immigrant neighbourhoods, in particular, have a ton of clotheslines, probably because they're home to so many people who come from countries where drying your clothes outside is still the norm. I remember, earlier this fall, driving east through St. Michel on the elevated" (paragraph 3). Despite his attempt to use logical reasoning in this essay, it is not reasonable for him to decide that Montreal is similar to St. Johns because of the immigrant communities that are present in these areas. He goes on to say that clotheslines are primarily prevalent in areas with immigrants, but there is no evidence to defend this point of view.
If I were to write an essay similar to this one, I would provide an informational text about the history of clotheslines to determine if there really is a relationship between the use of clotheslines and immigrants. The purpose of this essay would be to determine whether finances are related to this concept and whether immigrants with money tend to not use clotheslines to be able to understand this relationship. The first paragraph will be the introduction, the second paragraph will discuss the relationships between clothesline use and socioeconomic status. The conclusion paragraph will indicate whether there is a relationship between immigrant status, poverty, and clothesline use.
Clotheslines are an important part of history. Many people believe that immigrants use clotheslines because this is the most affordable way to clean clothing. However, studies have found that the use of clotheslines is related to the availability of technology in addition to the amount of space in the backyards of these individuals or inside their homes. In reality, the use of clotheslines has little to do with poverty; in fact, it is more directly related to the types of homes that people live in, which are not necessarily related to income. People living in the country are more likely to use clotheslines, while people living in cities are unlikely to do so because they do not have enough space.
Many people associate the use of clotheslines with socioeconomic status. This is because they believe that people use this to dry their clothing because they cannot afford washing machines and dryers. However, this is not true. This equipment is standards in many homes across the country. People use clotheslines to save energy and because they are accustomed to doing so in their country of origin, where it didn't make sense to use these dryers due to the large amount of space available for drying clothes. While there is no longer this amount of space in urban areas, immigrants like to use clotheslines because they were used to using them to dry clothes at home.
People that assume that clothesline use exists due to the income level of the individuals that use it are incorrect. Studies have been conducted that indicate a majority of people that use clotheslines do so simply because they are culturally relevant or because doing so is more convenient. Individuals that live in large cities that have backyard or window space often opt to use clotheslines purely because they believe that it would be too troublesome to take their clothing to the cleaners. Often, the laundromats are located at a long distance from apartments. In addition, many individuals report that they are unwilling to carry their clothing down several flights of stairs in their buildings. City inhabitants typically do not own washing machines or dryers in their apartments due to the small amount of space available. This is a sentiment that frequently exists despite the size of the particular apartment; since city-dwellers wish to maximize space, they are not likely to purchase bulky clothing cleaning equipment.
In addition to the financial aspect of clotheslines, many individuals believe that their clothes feel cleaner when they are dried outside. Many people living in the city yearn to feel that they are living in the country side, and this habit may remind them of what life was like living in a more open space. As a consequence of this idea, it could be said that the tendency to use clotheslines over dryers is more of a preference than it is a necessity. Different methods of drying have been shown to result in different levels of firmness with regards to clothing texture, indicating that the use of clotheslines is a manifestation of this preference.
Many people would argue that it is certainly cheaper to use a clothesline than a dryer. Considering that many people in the city do not have the option to own a dryer, this is not typically the case. The fees to use dryers at the laundromat are typically low. Furthermore, apartments that already contain dryers use very little energy, so there is a limited expense with regards to use. The only aspect of using a machine dryer that would be expensive is by purchasing a new, fancy model. However, there are many options that allow machine drying to be affordable, so if people wish to use this option, there isn't much preventing them. In reality, it is evident that people use machine dryers or clotheslines as an alternative because it is what they want to do, now what they have to do.
In conclusion, it is clear that the use of clotheslines is independent of socioeconomic status. Immigrants use clotheslines because of the cultural value they hold. This is evident because the alternative option, machine drying, is very affordable. If people prefer to use clotheslines it is likely because they have space, enjoy the feel of air-dried clothing, or have established their use as a cultural tradition. Overall, it is essential that we not judge people based on their use of clotheslines. If we assume they do so for financial reasons, it is likely that we will be wrong. Many people are annoyed by the use of clotheslines in the city because it often requires the use of "borrowing" a window from neighbours. If one is to be angry at the use of clotheslines, it is important for them to be angry for this less prejudiced reason instead.
Time is precious
don't waste it!
Get instant essay
writing help!
Plagiarism-free
guarantee
Privacy
guarantee
Secure
checkout
Money back
guarantee
Get a Free E-Book ($50 in value)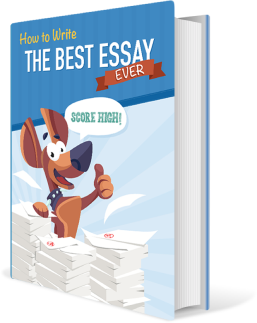 How To Write The Best Essay Ever!