Moral Reasoning and the Quest for Legitimacy, Research Paper Example
This Research Paper was written by one of our professional writers.

You are free to use it as an inspiration or a source for your own work.
As the chief of police, it is the responsibility and unaccountable duty in which to train and hold fellow police officers to a higher standard. It is imperative that law enforcement officers not only have ethical decisions, but also lead ethical careers. In looking at Kohlberg's stages of moral development, Kant's ethics, and Means vs. Ends, there are several theories in which individuals can learn how to make choices that are acceptable and competent. In order to implement the right training for officers, must first understand the duties of the officers, their principles, and responsibility to the community.
For Kohlberg's theory, the levels include pre-conventional morality, which includes obedience and punishment orientation, individualism, and exchange. Conventional morality that includes good interpersonal relationships and maintaining the social order. The last level post-conventional morality incorporates social contract and individual rights, and universal principles stages. Each level is an agent in moral education in which represents an essential step in developing moral reasoning. Many experts believe that police officers are operating on the middle levels of moral development. In doing so, they surpass the first level in which they make decisions on how it affects them personally. In ways of dealing with the first level in which it is a means to satisfy one's self-interest, is for the officers to realize the consequences of each action. Let incentives be clear that by marking the correct decision they will not be penalized, and an emphasis on the doing the right thing. While the second level is based on decision-making based on society's beliefs about what is right and wrong. This level encompasses individuals that continually depend on the approval of others. This is the stage in which, will implement dialog that discusses continuous feedback, whether constructive or praise. This is needed so that officers can make right decisions without seeking approval. The third level is based on the rights of others, this is high functioning level in which is left to an altruistic individual that believes Kant's, "always act in such a way that the maxim of your action can be willed as a universal law of humanity." (Kant, 2001) For many critics, they believe that law enforcement on acts on the second level, in which individuals make the decision based on the social rules, and what works for them. According to experts, police officers are willing to circumvent the authority and endure punishment if it worth the trouble. (Dankeer, 1993) To address problems in this level, it is important to point out that offices follow their principles of respect, fairness, and justice for each other.
These stages are not only significant in ethics training for law enforcements, but they are also helpful in evaluating criminal behaviors. Take, for instance, at the first level of obedience and punishment; serial killers would first mimic this development, in which they would only do actions that satisfy them. The second level that would focus on society's views on right or wrong would encounter criminals such as crooked cops that understand the punishments, but willing to break the rules if it suits them. While the last stage would be vigilantes, as they are perceived as criminals, but operate on a higher plane of moral reasoning and ethical principals in which they see the principles of justice for all. In trying to prevent self-interest and pursuit of pleasure to curb police corruption, would emphasize the importance of ethics training, as well as provide a safe haven for cops that report corruption in their unit. More importantly to lead by example, as enforcing an environment that places a priority on the Kant's principles, as well as the ethical decision making that is imperative to being a better law enforcement for the community.
In understanding the importance of moral decision-making, as well as the responsibilities of law enforcement officers is to focus on their prima facie duties. According to research, "a prima facie duty is a duty that is binding (obligatory) other things equal, that is unless it is overridden or trumped by another duty or duties." (Garrett, 2004) For law enforcement, these duties include harm-prevention in which police officers promise to adhere to harm others unless they are in danger. Beneficence is another duty in which officers pledge to do good to others, foster individuals happiness, moral goodness, wisdom, security, and health. More importantly is justice, a duty that all officers pledge to. While also an obligatory duty that weights equally the burdens and the benefits, where ethics comes into play to make the right moral decisions in the most difficult situations. Looking at Kant's views, as well as Kohlberg, it making the right moral decision means doing the most universal good, with the less universal harm. For officers their duty is to serve and protect, by not only following the rules set by the law, and the unit, they are also taking the justices of others into consideration. These decisions places them at a higher plane, that lets them be the person in which the community can turn to that ensures they will follow the law to the T.
References
Dankeer, Michael. (1993). Moral Reasoning and the Quest for Legitimacy. Digital Commons. Retrieved from http://digitalcommons.wcl.american.edu/cgi/viewcontent.cgi?article=1516&context=aulr
Fitch, Brian D. (2011). Focus on Ethics. Rethinking Ethics in Law Enforcement. FBI Law Enforcement Bulletin. Retrieved from http://leb.fbi.gov/2011/october/focus-on-ethics-rethinking-ethics-in-law-enforcement
Garrett, Jan. (2004). A Simple and Usable (Although Incomplete) Ethical Theory Based on the Ethics of W. D. Ross. WKU Edu. Retrieved from http://people.wku.edu/jan.garrett/ethics/rossethc.htm
Kant, Immanuel. (2001). The Categorical Imperative. The Internet Encyclopedia of Philosophy. Retrieved from http://www3.nd.edu/~rbarger/categorical-imperative.html
Stuck with your Research Paper?
Get in touch with one of our experts for instant help!
Messenger
Live chat
Time is precious
don't waste it!
Get instant essay
writing help!
Plagiarism-free
guarantee
Privacy
guarantee
Secure
checkout
Money back
guarantee
Get a Free E-Book ($50 in value)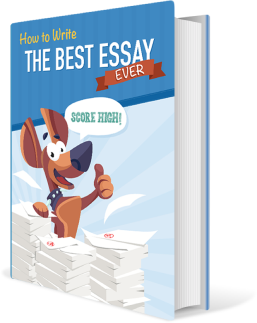 How To Write The Best Essay Ever!