Morality Cannot Justify Individual Action, Essay Example
Pages: 6
Words: 1748
Essay
This Essay was written by one of our professional writers.

You are free to use it as an inspiration or a source for your own work.
The essay contradicts Brooks' assertion that most individuals subscribe to a particular set of values and moral principles. According to the essay, most Americans are not even aware of the values being advocated by Brooks. The essay asserts that most Americans are not conversant with Kant's moral imperative. Besides, the Americans are not familiar with "golden rules" that can guide their consciousness. Society tends to be practical; hence, moral guiding principles cannot be unconsciously invoked in certain situations. The practical rules are utilitarian cannot be applied in American society. This paper is based on the essay's claim that morality cannot justify one's actions. Morality cannot justify one's actions because individual actions and practices are causally determined. The use of morality often creates an enduring and ancient philosophical challenge that is difficult to apply in moments of need.
Using morality to justify one's actions can also result in the question of moral responsibility and free will. When individuals make decisions, their perception is that they are acting freely. However, there are some occasions when individuals do not act freely when making decisions. Examples of such occasions are when they are emotionally manipulated or physically coerced. Even in circumstances where free will is not applicable, people usually make decisions based on their desires. Factors such as past experience, personality traits, and circumstances determine the desires. The actions taken on free will means that an individual does not have to be morally right to undertake certain actions that were mandatory to perform. The essay suggests that not all individuals live according to moral standards or the social contract theory. Some people make a radical commitment or do not abide by the prosperity standards. According to A Hunger Artist, using morality to justify one's actions usually result in suffering as the individual may seek to please the masses to the extent of neglecting their well-being (Kafka 43).
Morality can Justify Individual Action
Individuals tend to subscribe to a particular set of values and principles that guide their actions. According to the values, an action can neither be bad nor good. The consequences of the actions make the actions be considered as bad or good. For example, it is morally right for a poor helpless person to steal from the rich to take her ailing mother to the hospital. The action is morally justified because the rich person does not need the money at the moment. Utilitarianism is an ethical principle that justifies the thought that the end justifies the means (Internet Encyclopedia of Philosophy). Morality justifies human actions because it compares the benefits of the actions with their losses. When a life is saved, the actions can be morally justified. Utilitarianism justifies actions when it results in more happiness or pleasure than unhappiness or pain. Therefore, morality can justify individual action because it considers the increased net utility. The essay argues the use of morality to justify actions because it promotes the use of human beings as objects.
The essay argues that it is wrong to kill an individual to harvest his organs. Even though the essay may be correct on humanitarian grounds, it does not take into account the net utility that may result from such actions. For example, it does not take into account the number of lives that may be saved from organ harvest. Organ harvesting can be right when it is done on a terminally patient and the organs used to save other people. Since a terminally ill patient is at the end of life, he may have little use for the organs. Therefore, it is morally justifiable to use his organs to help other people. According to consequentialist thought, actions and inactions with negative consequences are morally wrong. According to utilitarian thought, actions and inactions that are beneficial to many individuals and hurtful to few are morally justified. Therefore, morality justifies individual action because it is concerned with what is good for society.
The social contract theory can be used to explain how morality is used in society to justify individual action. According to the social contract theory, individuals will live together in society according to the established political and moral rules of behavior. The social contract theory shows that individuals from society have a reason for complying and endorsing key societal rules and laws. Throughout America's history, several political sides have used the social contract theory to justify their actions. For example, the abolitionists used the theory to support their natural rights while the government has been using the theory as a continuity symbol (Bénabou 17). The theory advocates for the ideas of liberty, equality, and nature. According to the theory, every individual has the liberty to do their free will, and no one's liberty is superior. The social contract theory provides a morality framework where every individual has to act according to collective liberty. Therefore, it is difficult to witnesses situations such as trespass as everyone knows the limits of his actions. When an individual goes against the limits of the liberty he should enjoy, his actions will be wrong if he exceeds the liberty limits. When an individual exceeds the liberty limits, he can be regarded to be morally wrong. Therefore, morality can justify individual actions.
The moral justification of individual rights involves the process of evaluating an act and seeking to make the right decisions. The moral justification of action intends to make an individual shine in a favorable light. Even though the essay argues that humans should not be treated as a means, moral justification of individual action is necessary for maintaining a clear conscience. Individuals do not ordinarily engage in any particular conduct until they have assessed the morality of their thoughts and actions (Nucci 24). Morality is about having a clean conscience before engaging in a particular activity. On a number of occasions, an individual has to undertake detrimental conduct socially acceptable as long as it serves moral purposes and is socially worthy. Presently, society is managed on the basis of socially accepted standards. For example, the criminal justice system is active because it helps society decide whether actions are morally correct or wrong. It is common for serial killers and rapists to be incarcerated because their actions are morally wrong. Without the existence of a morally strong society, actions such as those of serial killers would have gone unpunished. Morality can justify individual actions by providing advanced social safeguards.
Morally justifying human actions create a framework for determining whether an act is right or wrong. A good moral justification will make society aware that the individual should not be blamed for an action. However, if an action cannot be morally justified, then society can consider the actions to be wrong, and the individual has to be blamed for it. Therefore, morality can be regarded as the surest way to the truth in society. The moral justification of action can make individuals restrained and unable to commit crimes because of the fear of the community's backlash. Therefore, moral justification of action provides society and individuals with action guidance. On several occasions, when individuals are faced with tough decisions, they seek to know society's viewpoint and what action they ought to undertake. Moral justification is a good idea because it assists an individual to premeditate and know in advance that particular actions may be harmful to others (Cushman 19). Morality can be used to justify actions when there is overriding good involved.
The essay claims that it is useless to have knowledge of morality because it cannot be used to justify individual actions. However, it is misleading to assert that all moral justifications usually lead to harm in the community. The assertion is premised on wrong logic because the moral justification of individual actions often results in the rationalization of human thought. Rationalization is instrumental in silencing individual qualms when things go wrong. The essay fails to note that moral justification of individual actions is critical in providing confidence that the actions being undertaken are correct. For example, moral justification helps soldiers going to a just war aware that they are undertaking good actions (Brooks 6). Besides, activists advocating for a particular cause will feel strengthened because their actions can be morally justified.
The essay claims that Brooks has failed to correctly understand the moral problems Omelas citizens face by having to choose between different categories of ethics. The citizens have to choose between Kant, Rawls, and deontological theories. Kant's theory advocates for the treatment of humans as an end and not as a means. Deontological theories are concerned with individual rights and duties and assess the rightness of an act and not its outcome. According to Rawls, humans have the duty of doing the right things (Atria 7). However, if correctly assessed, the theories seem to advocate for a single morality thought. All three theories agree that it is helpful to look for action from the end backward. Its effects on society can only determine the rightfulness of the wrongness of an event. On several occasions, individuals may unconsciously make errors. On other occasions, individuals may desire to undertake the right actions but may not be aware of the right things to do. In all cases, moral reasoning can assist individuals in undertaking the right actions.
An action can be regarded to be morally right or wrong depending on the results it achieves in the end. Therefore, moral justification of individual actions is useful in solving societal problems and correcting individual errors. The moral justification of individual rights aligns with Peter Singer's stance for doing more to reduce people suffering (Bolinger 4). Morality can justify individual action because it results in more beneficial outcomes than harms. According to the essay, happiness, liberty, and life create a dilemma in applying morality in individual actions. The assertion can be construed as unjustified because morality is concerned with what brings benefits to the human race.
Works Cited
Atria, Fernando. "Social rights, social contract, socialism." Social & Legal Studies 24.4 (2015): 598-613.
Bénabou, Roland, Armin Falk, and Jean Tirole. Narratives, imperatives, and moral reasoning. No. w24798. National Bureau of Economic Research, 2018.
Bolinger, Renee Jorgensen. "Revisiting the right to do wrong." Australasian Journal of Philosophy 95.1 (2017): 43-57.
Brooks, David. "If it feels right." New York Times (2011): A31.
Cushman, Fiery. "Action, outcome, and value: A dual-system framework for morality." Personality and social psychology review 17.3 (2013): 273-292.
Internet Encyclopedia of Philosophy. Act and Rule Utilitarianism. 2020 https://iep.utm.edu/util-a-r/
Kafka, Franz. A hunger artist and other stories. Oxford University Press, 2012.
Nucci, Larry P. "Morality and the personal sphere of actions." Values and knowledge. Psychology Press, 2013. 51-70.
Stanford Encyclopedia of Philosophy. Moral Responsibility. 2019. https://plato.stanford.edu/entries/moral-responsibility/
Time is precious
don't waste it!
Get instant essay
writing help!
Plagiarism-free
guarantee
Privacy
guarantee
Secure
checkout
Money back
guarantee
Get a Free E-Book ($50 in value)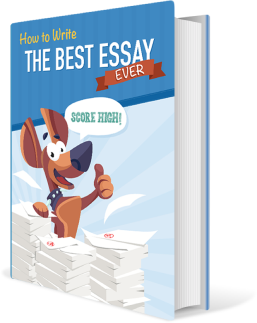 How To Write The Best Essay Ever!