Motivating Salespersons, Research Paper Example
This Research Paper was written by one of our professional writers.

You are free to use it as an inspiration or a source for your own work.
Introduction
Employees in any organization require some excitement as well as coercion so that they can enhance their performance in the work place. This scenario is equally practically applicable for salespersons in the organization. The importance of motivating a salesperson in any organization is based on the realization of the critical role associated with this professional in the marketing strategies of the organization. Having successfully manufactured the products that align with the needs and tastes of the customers and assigned the most competitive prices in the market, it is not yet the opportune time to sit back and witness rolling sales. However, sales can start streaming if the organization has effectively advertised the products online through the used of the internet. If not, the work of reaching the clients to influence them towards purchasing the products from the retail stores rests with the sales person. It therefore implies that, such a person plays a pivotal role in the marketing aspect in the chain of production for the organization.
Theoretical framework
Gerhart  & Milkovich, (2012) argues that, one of the most effective and rewarding approach of enhancing the achievement of organization goals and achievements involve motivation. Motivating salespersons in the organization is therefore intended to enhance the marketing role in the organization. Properly motivated salespersons are effectively equipped with the willower, competence, desire, capability as well as self initiative as critical instruments that improve performance of their organization obligations. It is however critical to acknowledge the fact that, no single technique has been documented to effectively motivate workers across the board. According to Carmeli,  Sheaffer  & Halevi,  (2009), different motivational techniques have been found to work differently for different individuals. Consequently, a high degree of flexibility is required from organization managers as they strive to motivate their subordinates.
According to the Maslow theory of needs, the guiding principle in motivation entails fulfilling the physiological, security, social, self-esteem as well as self-actualisation needs for the employees.
Organizational managers are therefore obligated to design the role of their salespersons in a manner that motivational goals are addressed. The performance of the organization in terms of marketing the finished products is determined by the extent of maximising the utility of the skills of the salespersons. The success of an organizations in achieving profit depends on effectiveness of sell the products or services of the organization in an extremely competitive global market. It is important to appreciate the fact that the contemporary organizations thrive in constantly dynamic environments that is marked by intensive global economic change coupled with market competition. The global competition requires that organization managers improve the performance of their marketing departments relative to their competitors in order to deliver value to their shareholders. Successful venture in to such scenario therefore requires that, the organization implement appropriate policies for motivating salespersons. Effective motivation of an organizations salesperson is a source of a competitive advantage over the competitors. Organizations can cultivate competitive advantage over competitors as a result of effective policies of motivating their salespersons.
According to Ghebregiogis  & Karsten, (2006), "motivation entails development of a desire within an employee to perform an assigned task to the greatest ability based on the initiative of that particular individual."  Motivation engrosses a phenomenon that is translated in a assorted modes among different individuals. Every individual is unique in as far as their individual needs are concerned, attitudes, wants, beliefs and expectations. Therefore no single motivational technique is in place that suites the needs and aspirations of every employee (Ghebregiogis  & Karsten, 2006).
Paul  & Anantharaman,  (2003) have expressed motivation in terms of forces that exist within an employee which contribute to persistence of efforts in achieving organizations goals. According to Murayama & Yokota, (2009), the most effective form of motivation involves reward systems that come in the form of bonuses, salary increments, job security, timely compensation and benefits. If a salesperson in an organization is effectively motivated, a sense of self driven and unflagging eagerness is developed within the individual thus preparing that person to seize any potential opportunity to promote the interests of the organization. The individual also develops a stubborn persistence that translates to a superior performer in accomplishment of duties. The traits developed as a result of motivation becomes partially inherent in the employee. The organization management is responsible for conducting employee motivation surveys on regular basis so as to establish if employees are performing to their optimum capacities.
Findings and Discussion
Based on literature review conducted, it is evident that organization employees possess dissimilar needs and wants that require application of broader motivation system. Consequently,   the company management must embrace concerted efforts in the development of employees' careers,  integration of all members in the process of decision making processes, entice team work among employees and encourage employees to be involved in non-work activities such as formation of informal groupings which offers a forum for discussion of personal issues. This approach to motivation is preferred as a multi-faceted approach as it pays cognisance to different motivational interests among employees which cannot be achieved through a one-sided approach. The application of such a multi-faceted motivational system aligns with Maslow hierarchy of needs as all needs of the employee are addressed so that the organization can perform to its optimum potentials.
Sporadic review of career aspiration, interests as well as needs of employees is imperative as a guiding principle in customizing strategies of addressing them. This is manifested in the form of performance appraisal, setting of performance benchmarks, salary reviews, setting of salary scales and appraisal of career training needs. The salespersons in the organization must be empowered, actively engaged and given enough space and motivation to exploit their innovation as well as creativity prospects.
Conclusion
The operations of most organizations are conducted in an extremely dynamic and competitive scenario. The management in the organization therefore bears the greatest responsibility of making sure that the firm maximizes its profits as their operations remain competitive in an increasingly competitive market. Information gathered from the reviewed literature indicates that an organization is able to accomplish this uphill task through implementation of sound policies of motivation of salespersons in the marketing department who serve a critical role in generating more revenue for the organization. Any organisation that aspires to realise cost-leadership, competitive edge in the marketplace and operational efficiency prospects, highly talented and motivated salespersons are indispensable. This is the only way that they can work diligently for the purpose of achieving the set organisational goals.
References
Carmeli, A. Sheaffer, Z. & Halevi, M. Y., (2009). Does participatory decision-making in top management teams enhance decision effectiveness and firm performance? Personnel Review, 3 (6), 696-714.
Gerhart, B., & Milkovich, G. T., (2012) Organizational differences in managerial compensation and firm performance. Academy of Management Journal, 33, pp. 663-691
Ghebregiogis, F. & Karsten, L., (2006). Human Resource Management Practices in Eritrea: Challenges and Prospects, Employee Relations, 28(2), pp. 144-163.
Murayama, M. & Yokota, N., (2009). Review of labour. Economic & Political Weekly, 44(22), pp. 73
Paul, A.K. & Anantharaman, R.N., (2003). Impact of people management practices on   organizational performance: analysis of causal model, International Journal of Human        Resource Management, 14 (7), pp. 1246-1266.
Stuck with your Research Paper?
Get in touch with one of our experts for instant help!
Messenger
Live chat
Time is precious
don't waste it!
Get instant essay
writing help!
Plagiarism-free
guarantee
Privacy
guarantee
Secure
checkout
Money back
guarantee
Get a Free E-Book ($50 in value)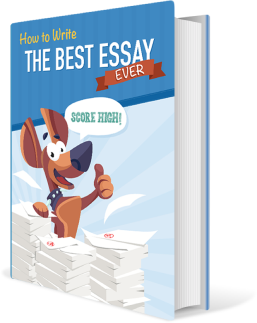 How To Write The Best Essay Ever!