Motivation Strategies for Students, Essay Example
Pages: 4
Words: 1007
Essay
This Essay was written by one of our professional writers.

You are free to use it as an inspiration or a source for your own work.
1. Intrinsic Motivation Strategies
Access the Interest of the Students
In creating a more refined source of motivation for the students, it is important to make sure that they are interested in the subject being presented to them. In connection to this, it is then suggested that a teacher find a more indicative approach to find out what the students are interested in. An individual report presentation or a show and tell program could be scheduled to explore the said interests. This approach could raise the attention of the students to finding the necessary information they need to make sure that their presentation would be as informative as needed.
Involve them in Interactive Works that Would Involve Further Research
It is very important that students are able to interact between each other as they explore things and matters that interest them the most. With the aid of computer-based learning designs, students from younger ages could be given a better chance to explore their interests through engaging in educational online games that could further assist them in understanding more about their chosen topic.
Give them a Chance to Explore on their Own
In a classroom setting, it is expected that the teachers are the ones to give the instructions and the students ought to follow everything. Giving the youngsters a chance to explore topics on their own could allow them to find better ways in stimulating their own interests. This could hone their desire of knowing more about something through reading and recording procedures which they are to use for reports in later schedules for the class.
2. Extrinsic Motivation Strategies
This section of the strategy points is considered in connection with the intrinsic motivation strategies that have been pointed out in the previous section.
Give rewards for good reports
To increase the motivation of the students, it is important to give rewards in terms of grades or perhaps keepsakes that would remind the children of a job well-done.
Provide recognition for excellent researches
Presenting to the class the excellent researches is a good approach of recognition that could given the students a push to do good in their task so as to be considered an excellent student in class and be recognized by their classmates.
Give Award for Properly Presented Information regarding a subject Required for Research
Awards could be in a form of actual recognition-papers or certificates noting that a student was able to complete a particular requirement in school. These certificates or awards could be presented to the parents of the students which would in turn boost the morale of the learner hence increase his or her interest upon the subject.
3. Original Language Arts Activity
Activity title and Subject (s): Birds and Weather (reading and writing subject)
Topic or Location in Lesson: Science and Reading Comprehension (inclusion approach)
Grade Level: Third Grade
Lesson Objectives:
The objective of the lesson is to introduce the students to the fascinating world of birds and how relative is their behaviour and travel to the situation of the weather. This lesson shall provide the students a chance to explore the subject in consideration with how they would want to present their own selected topics.
Instructional Strategy/ies:
Parts of the lesson shall be directed, however at least 70% of the subject's completion shall depend on the concentration of the students in completing their given tasks. The students shall be grouped into four groups, each having three to four members. Each group shall then be given the chance to pick their own bird of choice which they are to research about. The students shall be given at least a week to complete the research.
After the given time, the students are to be required to collect colourful pictures and graphs as well as other documented images that they could use to present the facts they have collected regarding the bird that they were assigned to study. The students shall be required to submit both a written report as well as perform a presentation report in class.
Explanation and Rationale for Instructional Strategy:
This strategy shall hone the capability of the students to manage their time and their team members to complete specific tasks to be able to have control over the given task for each group. It is expected that from this activity, students will learn to explore more than what they are expected to do so as the birds and weather connection specifically give a conventional explanation regarding how humans before tended to assess the weather even without extensive technological gadgets as used at present.
Learning Activity:
Each group is required to prepare a quiz for their classmates to take. The quiz shall measure the comprehension of the class towards their presentation.
Explanation and Rationale for Learning Activity:
This activity shall help the reporters create questions that are relative to their presentation and would also allow them to see how much their report affected the process of comprehension of their classmates.
4. Assessment Tool
Grading Rubric
| | | | | |
| --- | --- | --- | --- | --- |
|   | 1=Unsatisfactory | 2= Needs Improvement | 3=Acceptable | 4= Excellent |
| All members contributed to the process of research | Only the leader or at least only one did everything to complete the task | A few members acted upon the research requirements | Each member has an assigned task to complete | Each member was able to give more than what is expected of him/her hence resulting to an excellent result. |
| Good pictures and supporting images for the facts presented | No pictures have been provided for the report | Two or three pictures were presented but were not clearly related. | Images and pictures clearly supported the facts presented. | Images and pictures clarify the facts and each picture signifies a great impact on the explanation of the relation of birds and their attitudes to weather changes. |
| Good overall presentation (clear and concise for the class to understand) | The presentation is shorter than 10 minutes | The presentation is over 10 minutes but have very less relevance to the topic | The presentation is concise and clear and follows time limit | The presentation is within the time limit and team members were able to speak out their own parts of the report's completion. |
Time is precious
don't waste it!
Get instant essay
writing help!
Plagiarism-free
guarantee
Privacy
guarantee
Secure
checkout
Money back
guarantee
Get a Free E-Book ($50 in value)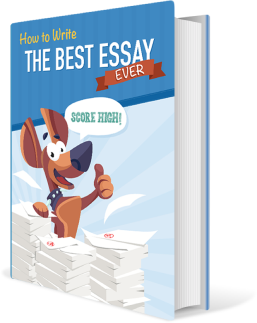 How To Write The Best Essay Ever!