Motorcycle Helmet Disadvantages, Research Paper Example
Even though motorcycle helmets do improve the safety of an average motorcycle rider, it doesn't mean they do not have any shortcoming or disadvantages.
One of the disadvantages of requiring mandatory motorcycle helmet may be that it will encourage risky road behaviors among some motorcycle riders (Pete Leehey Law Firm, P.C.). This is because motorcycle helmets will provide them with a peace of mind that they are adequately protected and could afford to get loose on the road. They may overestimate the capabilities of motorcycle helmets, ignoring the fact that not all motorcycle helmets are created equal and even the most advanced technologies require responsible behavior on the part of the user.
The second disadvantage of mandatory motorcycle helmet laws may be that it may discourage many commuters from switching to motorcycles. Some people prefer motorcycles because they enjoy riding motorcycles more than travelling in a car but some may switch because they think motorcycle is more environmentally friendly and also reduces congestion on the road. But not everyone is equally comfortable wearing a helmet and motorcycle riders give different reasons for this. Some complain the helmets reduce visibility and hearing. Others claim that helmets are usually heavy and uncomfortable. Thus, it may happen that mandatory helmet laws may drive away many other would-be motorcycle riders who would continue to utilize cars as their major mode of transportation.
The third disadvantage of mandatory motorcycle helmet laws may be that instead of reducing the risk of injury to the head during an accident, the helmet may actually result in more serious injuries due to numerous reasons. First of all, helmets may increase the risk because they put weight over the head. The number of impacts to the head of a helmet wearer is also on the average more than a non-wearer. Similarly, an otherwise minor accident could turn into a serious one with an impact force of 70% of a direct impact for helmet wearer while it could have been a near-miss for non helmet wearer. In addition, research demonstrates that side impacts to the head may cause more brain damage than frontal impacts (Clarke).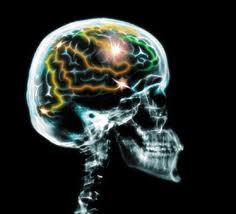 Motorcycle riders have a higher risk of fatal injuries as opposed to car riders this is why a mandatory motorcycle helmet law should be enforced nationwide. Research studies prove that motorcycle helmets not only provide greater protection but also significantly reduce the possibility of death as well as lifelong disabilities. In addition, the voluntary use of helmet may drop significantly if helmet laws are repealed or not enforced in the first place and we have historical evidence to prove it. Motorcycle helmets are also necessary because no other body part is more at risk than head. But like any other technology, motorcycle helmets are not perfect and even have potential risks. First of all, they put weight on the head which could turn otherwise normal accident into a serious one. They also reduce visibility and hearing in some instances and may even discourage some people from switching from cars to motorcycles. But we should not ignore the fact that motorcycle helmets have become lighter and are being made in more efficient designs. Similarly, the helmets will continue to improve as most technologies do. There may be downsides to using helmets but the overall benefits to the society greatly exceed the potential costs and inconvenience of using a helmet.
References
Clarke, C. F. (n.d.). Social damage and accident effects. Retrieved May 22, 2012, from http://www.cycle-helmets.com/helmet_damage.html
Pete Leehey Law Firm, P.C. (n.d.). Hidden Motorcycle Helmet Hazards. Retrieved May 22, 2012, from http://www.iowamotorcycleaccidents.com/articles/hidden-motorcycle-helmet-hazards.aspx
Time is precious
don't waste it!
Plagiarism-free
guarantee
Privacy
guarantee
Secure
checkout
Money back
guarantee