Moving and Belonging: Dance, Sport and Sexuality, Essay Example
Pages: 3
Words: 767
Essay
This Essay was written by one of our professional writers.

You are free to use it as an inspiration or a source for your own work.
Sports are recognized worldwide as demonstrations of physical ability, while at the same time being a form of marketing and entertainment. Dance has never fallen within this category despite being, in many cases, an extremely physical and competitive activity. It could be argued that Dance is as much a sport as most all other sports that fall within the category of professional athletics and should be officially accepted as such.  Traditionally, what made a sport was the physical conditioning necessary to learn and prepare for competition. This is a primary factor within in dance as many dancer put in long hours to learn their craft and physically condition for competitions and events. Secondly, dance involves physical movements that support a healthier way of living. Finally, dance can be for practice, performances or competition. In these ways, dance is comparable to virtually every physical sport.  Webster's dictionary defines physical conditioning as, "the process of becoming stronger and healthier by following a regular exercise program and diet. Or the process of training to become physically fit by a regimen of exercise, diet, and rest, resulting he state of physical fitness" (Merriam-Webster 1861-2015). Both dance and basketball as well as football, baseball and or soccer combines physical conditioning in their daily routines to help better the athletics skills in hand and feet coordination. Better and healthier lifestyle, provides a positive self-esteem, better posture and balance, while giving them relaxation and reduce stress. It most importantly helps them develop stronger muscles and bones, and increases ones energy.
If these factors all play a major role in dance, what makes dance any different from sports such as basketball, football, and baseball? Absolutely nothing, because dance is a sport! Practice, performances and competitions can all take place with some type of physical activity. Dancers have several rehearsals to prepare them for a performance, similar to basketball players having several practices to prepare them for a game. When football players are on the field, this is the time that they take to show off their skills. When dancers are performing their routine they are showing off their skills as well. Most games and championships that basketball, football and or baseball athletics par-take in, are to compete against another team and or individual players. This is called competition. Dancers compete all over the world in different styles of dance against other dance squads and or individuals called soloist. Both victories give the athletics a pat on the back, reassuring them that their hard work and dedication to physical conditioning, better and healthier lifestyle is worth it. So I ask again what makes dance different? Absolutely nothing because dance is a sport! According to Sprtsgy1989 (2012), "dance is a creative, expressive art form without winners and loser and not defined by crass comparisons. Conventional sports like basketball and athletics have simple, non-subjective winning criteria- numbers of basket scored or time to run race or distance javelin thrown. Dance competitions are won or lost based on subjective judges decisions". Over the years sports have become predominantly recognized as public displays of physical achievement. Professional athletes train for years to compete at the highest possible level human physical ability. While the most televised and acclaimed sports in the United States are football, basketball, boxing, golf, tennis, hockey and baseball, the sports industry has expanded to heavily promote sports like the X-games, automobile racing, soccer, and mixed martial arts. Despite what appears to be a massive diversification and expansion of what is considered a sport in the Western world, dance is still not viewed as a sport. The above arguments demonstrate way dance is a sport, and there will be researched in more depth. The following will take deeper look at dance and the critical aspects preventing the activity from being adopted as a sport. This research seeks to provide certifiable justification for why dancing is a sport and should be recognized respectively among other athletic endeavors.
References
Foss (2014). Olympic ice dancing was amazing, but it isn't a sport. USAToday.
Gard, M. (2003). Moving and belonging: Dance, sport and sexuality. Sex Education: Sexuality, Society and Learning, 3(2), 105-118.
Ingram, A. (1978). Dance and sport. International Review for the Sociology of Sport, 13(1), 85-97.
McIntosh, P. C. (1968). Sport in society. Sport in society
Picart, C. J. S. (2012). From ballroom to dancesport: Aesthetics, athletics, and body culture. SUNY Press.
Richardson, M., & Oslin, J. L. (2003). Creating an authentic dance class using sport education. Journal of Physical Education, Recreation & Dance, 74(7), 49-55.
Time is precious
don't waste it!
Get instant essay
writing help!
Plagiarism-free
guarantee
Privacy
guarantee
Secure
checkout
Money back
guarantee
Get a Free E-Book ($50 in value)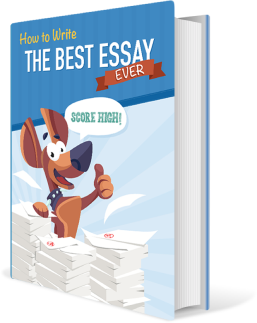 How To Write The Best Essay Ever!