Murakami Haruki: Hard-Boiled Wonderland and the End of the World, Essay Example
Pages: 3
Words: 690
Essay
This Essay was written by one of our professional writers.

You are free to use it as an inspiration or a source for your own work.
The most strikingly unusual element in this novel replete with the unusual may be its reliance on alternating chapters as presenting alternating realities. From the harsh, highly complex dystopia arena of the odd-numbered chapters, where a Calcutec narrator relates his adventures, the parallel chapters present a mythic, surreal landscape. Essentially, then, the author weaves two novels into one, no matter the connecting themes, or even characters, shared. This is a highly daring approach and vastly removed from any narrative tradition in fiction. The question then arises: is it valid? Does the reader have the right to expect that prose be delivered in a form somewhat adhering to linear models, and is Murakami's work here then an experiment, rather than a novel? Along these lines, it may be argued that this technique alone sets the novel in a realm between poetry and prose. Is such a genre either possible or desirable?
From his introduction, the nameless newcomer presents his new environment in a way strongly suggestive of myth. He describes the golden fur of the many beasts of the Town, as he remarks on the daily ritual of letting them inside the gates. In this reality, ordinary reality does not exist: "The entire community is surrounded by an enormous Wall….which only birds can clear" (Murakami 15). There are as well the fairy tale components of a powerful Gatekeeper at the West Wall, and limitless stretches of apple tress beyond the Wall. In this land, shadows are dangerous entities and unicorn bones provide insight. Does it seem as though Murakami is deliberately, and perhaps too overtly, making a contrast between fable and a technological world? Is his purpose more to illustrate aspects of humanity by virtue of their presence in such opposed environments?
In terms of a particular narrative style, Murakami violates convention, even as he adamantly reflects it. More exactly, the reader cannot help but feel a vague sense of familiarity with the world of the Calcutecs, and its odd mix of iconic emblems and futuristic systems. Technology is clearly a key component of life, if not the arbiter of it, yet men and women go about living in scenes and in ways tied to the 20th century. More importantly, the sense of familiarity with other dystopian novels is greatly enhanced by the Calcutec's manner and personal style. He is alert and cautious, like a gunslinger, even in his choice to take public transportation: "The Semiotics had fake taxis, and you sometimes heard about them swooping off with a Calcutec" (66). Then, he conveys a world-weariness and cynicism common to the dystopian antihero, in that he is flippant and tough: "Big Boy didn't leave one bottle unbroken. Not one lousy bottle of my collection of whiskeys" (1520. Not unexpectedly, his sexuality is equally true to form, both implacably macho and vulnerable, as when he frankly confesses to impotence: "'I've been so busy with work, I haven't had time to pick up my dry-cleaning, much less wank'" (92). Do these echoes of other such heroes and narrations, as in the film, Blade Runner, succeed as counterpoint to Murakami's alternate world, or are they lapses in imagination in a work clearly dedicated to expansive possibilities?
Lastly, there is the culmination of a truth being arrived at by the Calcutec and the Librarian, who also engage in a romantic relationship. As familiar as the landscape is to readers of dystopian literature, so too is this component of the man and woman struggling against one another, even as they assist each other, emblematic of detective genres. She offers the idea that the System is responsible for the Calcutec/Semiotic conflicts, and he mulls this over like a Raymond Chandler character: "'One side pitted against the other; you can raise your stakes as high as you like'" (300). What does this critical interplay between the two say about Murakami's feelings regarding gender relations in his distant world? Is he simply relying on a standard, sexually adversarial formula, or is he rather suggesting that male and female relationships are inherently so charged with duality and support?
Works Cited
Murakami, Haruki. Hard-Boiled Wonderland and the End of the World. New York: Vintage, 1993. Print.
Time is precious
don't waste it!
Get instant essay
writing help!
Plagiarism-free
guarantee
Privacy
guarantee
Secure
checkout
Money back
guarantee
Get a Free E-Book ($50 in value)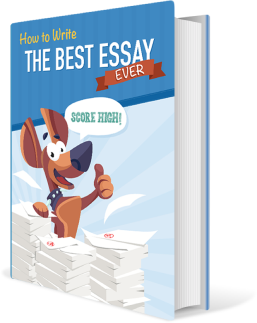 How To Write The Best Essay Ever!