My Vision for America, Essay Example
Pages: 3
Words: 877
Essay
This Essay was written by one of our professional writers.

You are free to use it as an inspiration or a source for your own work.
America has always been touted as a land of opportunity that enables all individuals regardless of social lot, nationality, and economic status to be able to succeed if they pull themselves up by their  work hard and pay their dues. This myth of an immigrant American continues to pervade public discourses as it has since the country's inception during the eighteenth century. As such, much of the rhetoric articulated by politicians and laymen alike remains devoid of any currency. America needs profound changes to take place in order for it to live up to its ideal as a city on hill, a paragon and a prototype of the ideal society that all other nations should emulate. My vision for America in the future is that there will be peace amongst various citizens that are hampered by the intersectionality of endemic poverty, illicit drug consumption, and criminal activity. As such, I have a vision of American in which there will be peace in urban spaces and the eradication of urban crime; new leaders who adhere to the principles enshrined in the United States Constitution and the values espoused therein by Christian leaders who fervently believe in their family and creating a society predicated on the intact nuclear family.  From an economic perspective, I hope to lower and possibly eradicate the overwhelming debt that persists in the United States today because of overspending unnecessarily in certain places such as the military and corporations at the expense of the middle class and small business owners. Rather than outsourcing jobs in order to yield greater profits using cheap labor, an emphasis must be placed on cultivating domestic industries in order to open up jobs the American citizens at a competing wage. As such, these measures would render America "Home of the Land and the Free" despite the paradoxes that pervade the grand narrative of American history since its inception into the present day. Unfortunately, America has failed to live up to its fundamental ideals and character because of how embedded the heteronormative paradigm is, which has created a stringent gender and racial hierarchy in which Americans have hitherto been expected to adhere to. The modal subject within American society continues to be am able-bodied, white, male, Anglo-Saxon Protestant, thereby rendering those who stray from this prototype subaltern and second-class citizens. As such, those who deviate from this paradigm are rendered subaltern and thus deserve to be denied their basic rights as American citizens.
Ironically, America touts itself as the land of opportunity defined by cultural pluralism, tolerant, and diverse, yet it is clear that a possessive investment in whiteness undergirds societal and cultural structures which has resulted in sanctioned racism towards subaltern peoples. For example, women continue to be denied ample access to reproductive services because politicians time and again claim that both control and abortion are morally wrong, thereby stripping women of their reproductive autonomy and agency. Indeed, in present-day political discourses, a divisive issue over the Roe v. Wade decision, which legalized abortion during the nascent stages of pregnancy, promoted an immense outcry and criticism from those who adhere to a pro-life paradigm regardless of how hypocritical such sentiments appear. Moreover, the case of Japanese internment during World War II in the aftermath of the Japanese attack on Pearl Harbor conveys the latent xenophobia and nativism that has persisted in the United States because of a fear that white hegemony would be undermined and dismantled. Indeed, despite the invaluable contributions to the development of American culture and society has come from members of non-white communities, it is still evident that the United States remains structured by a racialized hierarchy in which whites remain hegemonic while all non-white groups can be denied basic rights enshrined by the United States Constitution.
Urban crime represents one case study that demonstrates how institutional and structural racism intersect with the socioeconomic bifurcation of American society as a result of industrialization, thereby requiring a paradigm-shift in policies implemented in order to achieve any shred of progress. Big urban spaces are burdened by far higher crime rates in comparison to crime in rural and suburban locales. This trend has persisted for centuries, thereby prompting observers to question why such a chasm in crime rates exist.  Petty and serious criminals within socioeconomically disadvantaged spaces often turn to illicit activities in order to procure greater pecuniary benefits in order to survive. Moreover, rape and sexual assault are prevalent crimes that take place in urban spaces. Thus, urban crime remains a large problem in the United States today, especially in light of a slew of police shootings against unarmed "suspects." Police brutality continues, and, although such incidents cannot be solely viewed as institutional racism evinced by white policemen towards subaltern criminals, they nonetheless open up a dialogue about how to combat the traditional ideology of white hegemony in order for cultural pluralism, democracy, and equal rights can thrive despite such prejudicial roots.
As such, my vision for the future is a future in which race, gender, and sexuality no longer remain political issues that are marginalized because of religious zealots on the political right who continue to use the bible and cherry pick the bible in order to justify oppression and second-class citizenship. Recent events reveal how some elected officials remain out of touch with the reality of modern life and contingencies as well as the United States Constitution itself.
Time is precious
don't waste it!
Get instant essay
writing help!
Plagiarism-free
guarantee
Privacy
guarantee
Secure
checkout
Money back
guarantee
Get a Free E-Book ($50 in value)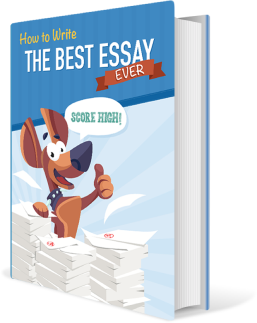 How To Write The Best Essay Ever!