Narrative Structure as It Relates to the Understanding of Time, Essay Example
Pages: 5
Words: 1511
Essay
This Essay was written by one of our professional writers.

You are free to use it as an inspiration or a source for your own work.
For the purpose of analyzing the concept of narrative structure, the whole and the parts as they relate to the concept of time, I will review three specific works: Lance Olsen's "10:01", Danielewski's "Only Revolutions," and the film Pulp Fiction. All three of these works use narrative structure in whole and in part to play with the concept of time. Their use of narrative in many ways manipulates time, while at the same time implying similar ideological beliefs about time as a construct. The main theme all three of these works share is that time is insignificant. While at times their plots make diverse arguments, this notion of time being insignificant is made apparent in a few lines of their works, made blatantly obvious in their use of narrative out of sequence.
The film writer and director Quentin Tarantino has been responsible for some of the most original and controversial films of recent times. In 1995 Pulp Fiction was voted best film and Tarantino best director by Empire magazine. The enthusiastic response this film received from audiences can be attributed to the films creative use of non-linear narrative. In the case of Pulp Fiction, the director Quentin Tarantino takes advantage of some instances of reverse plotting to create a film structure that manipulates time and gives the audience a unique insight to characters on a level not commonly provided to audiences. A specific example of this can be seen with John Travolta's character Vincent Vega. The character early on in the film is killed, only to show up in a later scene which is presented out of sequence and set prior to his death. While this is a subtle detail, to which the audience has already grown accustomed midway into the film, it still has an eerie effect on the emotional feeling one has for the character. John Travolta's character, Vincent Vega, plays three separate roles throughout the film, one as a protagonist of his own chapter, one as a supporting character to his partner Jewels, and one as the antagonists to Bruce Willis's character. This was a revolutionary concept for a narrative of any sort, film or novel, and it has a significant effect on how the character is perceived at those different stages. Despite the fact that Vincent Vega dies, it should also be recognized that he does not die playing the role of the hero, but the role of an antagonist. This is wise on the part of Tarantino as it's a softer blow to the audience to see the death of character from an outside perspective rather than from the 1st person point of view.
For Olsen's "10:01″ novel, it was clear how he wants to highlight the setting itself and how it takes an important role in the development of the story. The book basically incorporates multiple lifetimes of information in the span of ten minutes. The implication of the author's view of time as insignificant can be seen in how he blends themes of real life with those of cinema, making the line between cinematic time and real time almost parallel. The book starts off in a theater; however, although the author himself highlighted this particular aspect of the story at the beginning, he transitioned from focusing on the setting to giving attention to each of the characters he represents in the story. This could be further realized as the author takes the reader into the mind of each movie-goer who stays in the theater for an almost realistic film that is presented in what is likened to a modern movie theater in a supposedly typical American mall in the future. A major theme that pops up when assessing real life time in film time, is the idea that time or life is an illusion, similar to the way it is on screen. A line from the book that taps into this concept is the narrator is talking about Cynthia Morgenstern's infatuation with film, he says, "When the theater within the theater is gone you get to return home. Sometimes this takes a minute. Sometimes this takes a lifetime (Olsen, p134)." The idea of being trapped in perceiving life as a movie touches on the disillusionment one can feel about reality, but the notion that it could take 1 minute to get over after the film ends or a lift-time, is very similar to how an entire lifetime can be portrayed on film in just 1 minute. The author is implying that the disillusionment is very powerful and could take a lifetime to get over, but he is also implying that there is no difference between a lifetime, or 1 minute in time. It could be argued that he wasn't thinking that deeply about this concept, but then the fact would have to be ignored that he devoted an entire novel to just ten minutes and 1 seconds of time.
On the part of Danielewski's story on "Only Revolutions" focuses on two main characters alone. Sam and Hailey, supposedly a couple who never grows old, or at least that's what the author implies, are used in the story as an epitome of the ever developing society and how humans tend to embrace such matter. The very notion of two characters never getting old is an obvious poke at the notion of time being insignificant, but the author takes this iead one step further and poses the idea through narrative that plot is insignificant. Unlike Olsen's one-setting approach, Danielewski decides to take on the single-path of characterization as a common matter in the story and the setting to be rather unstructured. Travelling from one place to another, the author takes his readers into a journey that brings them to several options of realization in life. The relationship between Sam and Hailey remains a central theme throughout the story despite the fact that words are thrown at the reader in a stream of consciousness form, and from two differing perspectives sharing the same page space. The information each character provides the reader is only important when compared to one another, line by line. For example, when one character says, "A new Hope slashes with clacking jaw. Flesh of leprous rot. Hands? No Hands. Peddler. New Hope. Dangerous meddler (p23)" The other character says the same thing starting with "Dead Hope." The words lack meaning, and the tie frame has no meaning, but the contrast of certain word choice says something about their relation to each other. Although the book was separately outlined, presenting Sam's and Hailey' s understanding of the situations in separate aspects, it could be observed how they end up together amidst all the differences in perception they may have. In this case, it could be analyzed that Danielewski is trying to consider the fact that when it comes to development, people do have different perceptions. They develop different opinions about the changes brought about by such differing conditions. Nevertheless, there is a common ground that keeps the society of unique individuals together, the manner by which they adapt to the situations as the developments happen.
Change in life is a constant variable that cannot be avoided. Facing it would impose on the need of one to become more aware of how he would like the current changes in his life appeal to his future. With the reverse plotting presented in the literary works analyzed, it could be considered that the creators were serious enough to show that whatever it is that happens in the past does have an impact on the current situations in life; an explanation as to why and how things happen. At this point, it could then be realized that Olsen and Danielewski tried to make great use of their characters to mirror the natural being of humans. Although both authors used uncanny situations and settings to represent their characters, it is evident how all these elements worked together to present a common ground that defined their stories, a mirror of real life. Narratives of stories and novels are expected to establish a certain meaning that readers would be able to respond to in a reflective manner.
In sum, the three works mentioned all use narrative structure, in whole and in part, to pose the idea that time is insignificant. This can be seen in the fact that their plots are all basically non-linear and have no real memorable themes outside of this non-linear structure and how it relates to the reader or audience's understanding of the characters. Without this non-linear narrative structure, the entertainment value of these works would be questionable as they garner a large amount of their intrigue from the unique perspective created by juxtaposing segments, or chapters, out of sequence. The core theme all three of these works are trying to send to the reader is that the value of time is relative entirely to one's perspective.
Work Cited
Danielewski, Mark Z. Only Revolutions: By Sam, by Hailey ; [the Democracy of Two, Set out and Chronologically Arranged]. New York: Pantheon, 2006. Print.
Olsen, Lance. 10:01. Portland, OR: Chiasmus Press, 2005.
Tarantino, Q., Pulp fiction, Miramax Books/Hyperion, 1994.
Time is precious
don't waste it!
Get instant essay
writing help!
Plagiarism-free
guarantee
Privacy
guarantee
Secure
checkout
Money back
guarantee
Get a Free E-Book ($50 in value)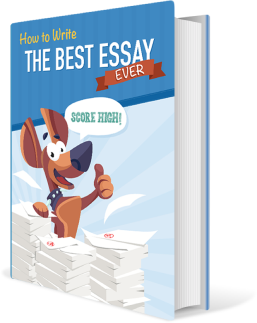 How To Write The Best Essay Ever!