National Government, Essay Example
Pages: 5
Words: 1296
Essay
This Essay was written by one of our professional writers.

You are free to use it as an inspiration or a source for your own work.
Gerrymandering is a practice undertaken by state legislatures that seeks to control the makeup of their congressional districts to aid one group. It can take many forms, but the general objective is the same. That objective is for a political party that is in power attempts to use that power to marginalize potential opposition voters by putting them into districts where they do not hold enough power to win elections. This practice is especially prominent after the national decennial census when congressional districts must be redrawn to reflect the new number of congressman given to each state based on the changes in their population.
The concept of racial gerrymandering means gerrymandering done on a racial basis as opposed to economic or political reasons. For example, a group of minorities could be divided into many separate districts to ensure that they did not hold majority voting power in any of them. In recent years, however the opposite has happened. Gerrymandering has lead to the creation of minority-majority districts, where national minorities such as African or Hispanic Americans are concentrated into individual districts, where they are able to dominate the voting for that district's congressman.
The reason this minority-majority district trend has caught on is because it finds bipartisan support and therefore can happen in states dominated by either party. Democrats prefer these districts because they dominate minority voting and therefore these districts almost always give them more representation in the house. Republicans see it as a way to concentrate their opposition in one district. Instead of putting groups who do not vote for them in several districts and perhaps seeing them influence multiple elections, they give up one district and retain power in the others. Perhaps the most positive development though is that it gives better representation to groups who have long been purposefully excluded from the political process. Minority-majority districts give minorities more of a voice while also making minorities more likely to serve in Congress.
Republicans and Democrats differ on many key policy areas. Due to the massive importance of the economy on almost all elections, their differences here are perhaps the most pronounced and tightly contested. The easiest way to describe the two parties is that Republicans prefer the government to take a hands off approach to the economy, while Democrats prefer a higher level of intervention in a more direct attempt to help the nation's impoverished. There are exceptions to this explanation, but it often holds true as a consistent way to explain the two major parties economic views.
Republicans hold the view that a low tax, low regulation economy works best. By removing government intervention, they believe that the private sector will be allowed to operate in a way that best helps grow the economy. Regulations and taxes create distortions that stifle the private sector. For example, a higher tax rate means investments pay off less, removing the incentive for a company to invest. Some Republicans believe this effect is so strong that tax increases actually decrease revenue, a theory based on the Laffer Curve. Regulation often adds costly provisions to an economy that market mechanisms make either superfluous or outright damaging.
Democrats believe that an unregulated economy can often harm the people in the economy. They believe that there should be social welfare programs for the poor, financed largely through a progressive tax rate. This differs from Republicans who often want a mostly flat tax rate. They generally favor regulations that ensure consumer safety and allow unionization to help blue collar workers fight against the power that would normally be concentrated in the hands of corporations. These steps are supposed to directly help the poor by more evenly distributing the economic pie, while Republicans believe that by growing the pie everyone can get a bigger slice.
The feature most responsible for the longevity of the United States Constitution may be its system of Checks and Balances and divided powers. By giving each branch of government its own powers and ability to oversee the other two branches, the system remains self regulating in a way that has been crucial to its survival. The President, who represents the executive branch, is the most powerful individual in the United States government, but his powers are still limited. There are power given to him explicitly through the government and powers that his stature as head of the government allows him.
The president is largely in control over many of the departments of the federal government. He appoints the leaders although he needs congressional approval. He can also direct them through executive orders. He is given the power to appoint judges, again with congressional approval, as well as vetoing bills that do not have the supermajority required for override in congress. He can also issue pardons and clemency to help him check the power of the judicial branch. Finally, the president is given power as the commander-in-chief, who controls the military operations.
In terms of agenda setting, the president has two main powers, neither of which are detailed in the constitution. By tradition, each president gives a State of the Union speech at the beginning of the year. A widely watched spectacle that has every member of congress in attendance, this largely sets the legislative agenda for the upcoming year from the government. The president also introduces the budget to congress each year, although it is congress itself that must approve it. Introducing this bill still allows him a great deal of influence on the final shape that year's budget will take. On top of this, due to his prominence any speech the president makes will be widely reported, meaning any topic the president wants to speak about will end up in the consciousness of Americans.
In 2010, the United States Congress passed the Affordable Care Act and after it was signed into the law Barrack Obama, it was derisively entitled Obamacare by its critics. Following his campaign promises about healthcare reform, it was Obama's attempts at following through on them. Perhaps the most noteworthy part of the bill was the individual mandate, which stated that all but a few Americans needed to either receive health insurance through their employer or buy purchasing a minimum level of care themselves. Combined with a restriction on insurance companies denying coverage to those with preexisting conditions, the goal was that ever American could have health insurance of some type.
This reform came with other features designed to improve access to health insurance to the poor. Medicare will be expanded and low income citizens purchasing their own health insurance will be subsidized. The bill also looks to increase the access to preventive care, which should be able to lower healthcare costs in the long term. On top of that, health insurance exchanges will be set up in each state, allowing individuals and small businesses an option to pool together to lower their premiums for health insurance.
Yet, the reform faces a huge obstacle still despite having been passed and signed into law already. The reform forced many changes onto state governments, many of whom were unhappy with them. For this reason, numerous lawsuits were filed trying to block the bill's implementation. One of these has gone to the Supreme Court, which recently held hearings and will announce its opinion shortly. The main issue in these hearings comes down to the individual mandate, which forces citizens to buy healthcare or face a penalty for not doing so. The Supreme Court could remove the individual mandate while leaving the bill intact or strike it down entirely. It is questionable how an insurance industry forced to cover every applicant would work without the additional revenue the mandate would give them. Leaving the bill but removing the mandate could result in an incoherent bill that fails because it is missing such a crucial feature.
Time is precious
don't waste it!
Get instant essay
writing help!
Plagiarism-free
guarantee
Privacy
guarantee
Secure
checkout
Money back
guarantee
Get a Free E-Book ($50 in value)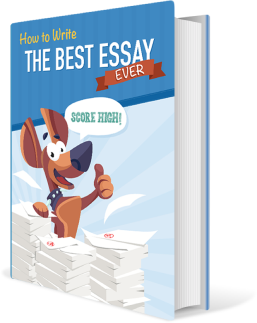 How To Write The Best Essay Ever!