National Student Nurses Association, Research Paper Example
This Research Paper was written by one of our professional writers.

You are free to use it as an inspiration or a source for your own work.
Introduction to the APN Professional Development Plan
In advanced practice nursing, a professional development plan requires that a nurse have a sufficient understanding of his or her abilities to determine what skills they should strive to achieve in order to continue to grow. There are many factors that are relevant to the professional development plan, including gaining an understanding of who needs to achieve learning, what the nurse should learn, when the nurse should learn this information, the location conducive to learning, and why the learning must be done (Bryant-Lukosius et al., 2014). In some instances, the professional development plan can be developed in conjunction with other professionals, while in other instances, this should be an individualized process.
Creating a personal professional development assessment will allow a nursing individual to have a better understanding of their specific strengths and weaknesses. It is valuable for nursing professionals to have a sense of direction in their studies and careers so they can self-determine what next steps they should take in order to improve their practices. Advanced practice nurses are expected to implement their own professional development practices in a manner that exceeds expectations and contributes to the enhancement of the nursing field in addition to the patient quality of care (Newhouse et al., 2011). This paper will therefore propose an advanced nursing practice professional development plan that can be implemented immediately in order to ensure that I will be able to further develop my nursing skills and abilities and to layout an understanding of the procedures I must follow to ensure that I remain properly educated, licensed, and informed about regulatory requirements and practice environment details. Situations limiting my ability to practice as well as prescriptive authority will also be discussed. This paper will culminate by providing an understanding of the skills that nurses need to continue to develop in the personal setting in order to remain successful.
APN Scope of Practice
Some employers do not recognize the relevant scope of practice for nursing professionals, so it is beneficial for nursing professionals to provide this information to their potential employers ahead of employment to determine whether the individual's professional talents can be met by expectations set in this particular work environment. For advanced practice nurses, education refers not only to their formal training received during their undergraduate, graduate, or doctoral level education. It also refers to their need to maintain involvement with professional development outside of formal education by becoming involved with professional organizations and reading relevant peer-reviewed literature.
Advanced practice nurses need to ensure that their state licensure is valid. Therefore, it is beneficial for them to become familiar with their state's Board of Nursing so they can gain an understanding of the information needed to carry out these nursing practices. In the state of New York, for example, professional nurses are required to demonstrate education and previous work experience to become licensed. A passing NCLEX score is also necessary. Likewise, advanced practice nurses are expected to uphold the regulatory standards of the federal government, including technology and clinical care mandates. It is also necessary for them to gain an understanding of state regulations and local legislations. Some towns and cities have their own mandates with concern to medical practice. In the state, nurses are eligible to engage in either full practice or restricted practice depending on the individual health care organization. Depending on their level of education and experience in the field, nurses can experience a broad range of professional opportunities in this location.
Personal Assessment
According to the guidelines for advanced practice nursing, my skills are currently proficient. Proficiency demonstrates that, the nurse perceives situations as wholes rather than in terms of chopped up parts or aspects (Taylor et al., 2011). One of my most valuable skills is my ability to assess the situation as a whole, considering various aspects of patient health as they relate to additional factors, including the abilities of the nurse, resources that are available within the health care institution, in addition to the environmental situation of the patient. Furthermore, I believe that I am able to adequately learn from my experiences and incorporate new understandings into future events. As a consequence, I believe that I have the ability to make well-informed and effective decisions in practice because I am able to use a wealth of information that will allow me to improve the quality of the care that the patients I serve receive. It is valuable for nurses to understand how they will improve their action plans, because being able to modify practice at a moments notice is conducive to a higher rate of success.
On the other hand, while I have achieved a significant set of skills throughout my personal practice, there is still room for me to improve. Expert nurses are those who are able to quickly and accurately determine problems and diagnoses and apply this understanding to patient care. While I believe that I am able to apply such skills accurately, I choose to make decisions slowly to make sure that I feel that they are the most appropriate before I act. As I become more experienced in the field, however, I believe that such quick decisions will become second nature, thereby allowing me to become a more effective practitioner.
My personal objectives and goals are therefore to find a mentor who can be considered a nursing expert and to look to them for advice and knowledge. By observing them in action, it is plausible that I will be able to contribute to my current abilities and eventually become an expert practitioner.
Networking and Marketing Strategies
The American Nurses Association provides opportunities for advanced practice nurses to find news that is relevant to practice, in addition to providing these professionals with information to assist them in finding jobs (ANA, n.d.). While the website does not provide direct information to applicants, becoming involved in its professional meetings and associating with members is a key way to help advanced practice nurses find a job in the field. It is beneficial to gain an interview for a position by directly interacting with ANA members because it will allow the applicant to gain a greater sense of what the organization is like and whether it would be able to satisfy their professional development goals.
The National Student Nurses Association (NSNA) is also a valuable tool for providing support to individuals that want to enter advanced practice nursing (NSNA, n.d.). In addition to providing students with professional development opportunities, this organization offers a forum in which potential employers can speak to students and graduates to determine whether they would be a good fit for their jobs. Furthermore, members can speak to one another to provide them with advice about the job search. In the modern setting, networking online and in person is valuable because this allowed advanced practice nurses looking for a position to gain a greater reach and interact with a greater number of professionals in the field. Furthermore, this will allow for professional development opportunities because the student nurse will be able to gain a better understanding of the realities of advanced practice nursing by having conversations with these individuals.
Curriculum Vitae
Name:
Full Name Here
Home Address:
Address Goes Here
Phone:
Phone Number Here
Email Address:
E-mail Address Here
Education:
Graduate Education Goes Here: University Name, State, GPA, Actual or Prospective Graduation Date
Undergraduate Education Goes Here: University Name, State, GPA, Actual or Graduation Date
Professional Employment:
Detail any professional nursing experience here. Include volunteer activities if your work history is over a short period of time.
Licensure and Certifications:
All relevant licensing and certification items should be placed here.
Professional Honors and Recognition:
All relevant honors and recognition items should be placed here.
Research/Grant History:
If you have been involved in any research publications or initiatives, research studies or abstracts should be posted here.
Lectures, Courses, and Presentations: 
List relevant courses according to the information on your transcripts.
Professional Service:
List any other additional relevant professional activities you may have been involved in.
Public/Community Service:
List all volunteer and community service initiatives you have been a part of.
Conclusion
In conclusion, it is necessary for advanced practice nurses to have a sufficient understanding of the steps that they need to take in order to enhance their professional development. Self-assessment is a valuable tool for advanced practice nurses to have because it will allow them to develop their own understanding of what they need to do to build their skills. It is valuable for advanced practice nurses to also understand what needs to be done to help them build these professional skills. As a result, the who, what, when, where, and why of their professional career holds an important relationship to this ability. It is important for advanced practice nurses to find jobs in which they believe that they will truly be able to apply their professional skills in a manner that will benefit the health care setting and the patients. Furthermore, it is beneficial for these jobs to allow for professional growth. To enact my own personal development plan, I will take steps to ensure that I am able to find a position that will allow me to become an expert nurse. To network, I will go to presentations that are offered by the ANA to interact with advanced practice nurses in the field. By doing this, I will increase my opportunities to find a position that are aligned with my personal goals and objectives, while learning about information related to research that is currently being conducted in the nursing field and how I can contribute to these initiatives by applying my own unique understandings. Overall, it appears that networking is a valuable skill for professional nurses independent of their job needs or abilities. Networking allows nurses to continue to develop skills and learn new information, so it will be the basis of my personal professional development plan.
References
ANA. (n.d.). Advanced Practice Nurses. Retrieved from http://www.nursingworld.org/EspeciallyForYou/AdvancedPracticeNurses
Bryant-Lukosius D, DiCenso A, Browne G, Pinelli J. (2014). Advanced practice nursing roles: development, implementation and evaluation. Journal of Advanced Nursing, 48(5): 519-529.
Newhouse, Robin. (2011). Advanced Practice Nurse Outcomes: 1990-2008: A 'Systematic Review. Nursing Economics, 29(5).
NSNA. (n.d.). National Student Nurses Association. Retrieved from http://www.nsna.org
Taylor, C. R., Lillis, C., LeMone, P., Lynn, P. (2011). Fundamentals of nursing: The art and science of nursing care. Philadelphia: Lippincott Williams & Wilkins.
Stuck with your Research Paper?
Get in touch with one of our experts for instant help!
Messenger
Live chat
Time is precious
don't waste it!
Get instant essay
writing help!
Plagiarism-free
guarantee
Privacy
guarantee
Secure
checkout
Money back
guarantee
Get a Free E-Book ($50 in value)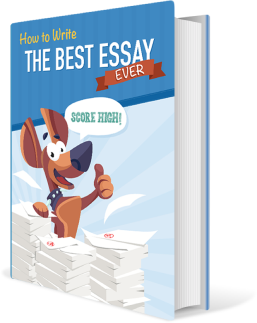 How To Write The Best Essay Ever!