Native American Postcolonial Psychology, Essay Example
Pages: 2
Words: 667
Essay
This Essay was written by one of our professional writers.

You are free to use it as an inspiration or a source for your own work.
The Industrial revolution is most commonly recognized as, and is in reference to, the increased "output of machine made goods," which occurred between 1700 and 1900 and gave rise to capitalism (Foster, 2003). It originated due to mechanical innovations such as the spinning jenny, flying shuttle, cotton mills, steam engine and ultimately spawned the development of factories (Foster, 2003).  The two most significant social consequences of the industrial revolution was the transfer of populations from rural areas to cities and a changed lifestyle in terms of the work that needed to be done and the greater availability of certain products (Griffin, 2010). For example, the cotton gin made it easy and quick for cotton seeds to be removed, allowing less work to be done to make cotton usable for clothing. The industrial revolution also contributed to the rise of capitalism because of innovations such as the automobile, the steam engine for train transport and a wide range a products that came out of mass infrastructural development due to increased revenues from increased international trade. Foster defines capitalism as an "economic system where there are privately owned factors of production and money is invested in business ventures in the pursuit of profit" (Foster, 2003). He goes on to note that a Capitalist structure is one where price is agreed on through created markets based on the behavior of buyers and sellers, within either a market of competition, monopoly, or oligopoly (Foster, 2003). While industrial growth created an environment in which capitalism, as an ideology, could thrive, the industrial revolution was actually sparked by the ideology of capitalism as a whole and its influence on exponential economic expansion.
As transportation, manufacturing, and farming technology increased, the frequency and quantity of production increased as well allowing for higher quantities of trade, higher frequencies of transactions and increased revenues (Turner, 1966). All of this fueled the industrial era and aggressively drove it forward by supplementing further innovations. Products like the radio, television, and commercial air travel would all eventually evolve out of this initial spark. More workers were employed in factories and other settings, which allowed to the creation of more goods (Turner, 1966). The individuals who were able to own businesses controlled a lot of wealth, and therefore held power to influence the government. Ultimately, this led to the development of the communist theory because the poor believed that wealth should be shared evenly, and the government backed this idea because it wished to retain power (Wallace, 1978). Kornai (1992), points out that communism is a political socioeconomic based theory devised by Karl Marx that emphasizes the public owning of property and salaries allocated to individuals based on their needs and abilities (Kornai, 1992).The two distinct differences between Communism and Capitalism are that Capitalism functions within a democratic system of government, while Communism functions within a totalitarian system; the second difference can be seen in that property within capitalism is privately owned, while property within Communism is owned by the state.  Furthermore, individuals living in cities believed that communism would benefit them because it would allow for cities and buildings to be maintained in terms of sanitation and maintenance.
References
Duran, E., & Duran, B. (1995). Native American postcolonial psychology. SUNY Press.
Foster, J. (2003). Class struggle and the industrial revolution: early industrial capitalism in three English towns. Routledge.
Griffin, E. (2010). Short history of the british industrial revolution. Palgrave.
Henggeler, J. C. Irrigation Systems, Wells, and Pumps of the Mississippi River Alluvium Aquifer of Southeast Missouri.
King, M. L. (2000). Why we can't wait. Penguin.
Kornai, J. (1992). The Socialist System: The Political Economy of Communism: The Political Economy of Communism. Oxford University Press.
Mandela, N.(1994). Long walk to freedom volume I: 1918–1962. Little, Brown and Company.
Mark, JJ. (2009). Mesopotamia. Retrieved from http://www.ancient.eu/Mesopotamia/
Turner, F. J. (1966). The significance of the frontier in American history (pp. 226-27). Ann Arbor, MI: University Microfilms.
Wallace, A. F. (1978). Rockdale: The growth of an American village in the early industrial revolution. U of Nebraska Press.
Wilson, A. (2006). Ukraine's orange revolution. Yale University Press.
Time is precious
don't waste it!
Get instant essay
writing help!
Plagiarism-free
guarantee
Privacy
guarantee
Secure
checkout
Money back
guarantee
Get a Free E-Book ($50 in value)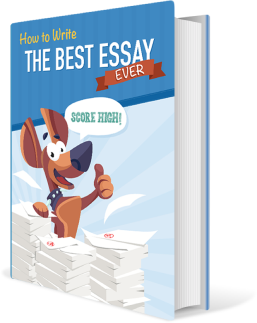 How To Write The Best Essay Ever!