Nature and Creation, Essay Example
Pages: 3
Words: 809
Essay
This Essay was written by one of our professional writers.

You are free to use it as an inspiration or a source for your own work.
As people go about their daily lives, at times they fail to understand the significance of having an awareness of nature, the universe and all that is real – or unreal. By unreal, it is meant that things of the mind such as ideas, ideologies, and myths that are rooted in language, culture, customs, morals and values of the different people of the world do exist. Moreover, studying the underlying mythological ideals of a culture, including the symbols, commonalities and differences of a myth and how it fits into the society of a culture, impacts understanding of the culture (Menida-Landa). This essay focuses on the concept of myths, particularly those of creation, and how they connect with humans and nature.
According to the Encyclopedia Britannica, myths of creation deal with philosophical and theological explanations of the idea of the beginning of existence, life and the universe (creation) within the beliefs of a religious community. A myth denotes an expression of the imagination in the form of a tale that relates to reality, as believed by a culture (Creation Myth). Creation myths are divided into categories according to whether they are narratives about humans, animals or the universe (Menida-Landa), and various cultures such as Norse and Egyptian give their own versions and accounts about creation and how it relates to humans and nature.
Norse mythology is also Scandinavian mythology and it is based in paganism. The Norse legend of how the earth began states there was a great void and then "The great world-tree, Yggdrasil, reached through all time and space, but it was perpetually under attack from Nidhogg, the evil serpent" (Scandinavian Mythology). This tree had a wisdom root from which a fountain (Mimir) flowed, and a race of giants and gods were created. Major deities of Norse belief are Odin (god of war, learning, wisdom, poetry and magic), his wife Frigg (goddess of the home), Thor (god of thunder; the protector), Frey (god of prosperity), and Freya (goddess of fertility). The evil god in Norse belief is named Loki, a trickster (Scandinavian Mythology).
According to Egyptian mythology, creation began with only the ocean in existence. Next, came Ra (the sun) who materialized on the water with his four children, gods Shu and Geb and goddesses Tefnut and Nut, who formed the atmosphere, earth and sky. Ra ruled and one of his four grandchildren, Osiris, succeeded him as king of the earth who was killed by his brother and later resurrected by his wife, Isis, and then became the king of the dead. His son, Horus, later became king of the earth (Egyptian Mythology).
These two accounts of creation mythology (Norse and Egyptian) reveal commonalities in the concept of a supreme being ruling the earth, with lesser beings ruling various aspects of the universe. They differ in the depiction of the original form of the earth; the Norse believed there was void and the Egyptians believed there was the ocean in the beginning. Additionally, these creation myths impact the language, culture, customs, morals and values of the people and influenced their religious beliefs and rituals. For example, the people of Egypt worshiped Egyptian gods with human torsos and either human or animal heads that represented sacred qualities of a god, such as Ra having the head of hawk which stood for flying swiftly across the sky. In addition, Egyptian kings claimed descent from Ra which showed the level of influence this god had on its people. The Norse people worshipped Scandinavian gods served by godar (priest-chieftains). The people worshipped these gods with reverence next to sacred water wells, stone arrangements, or in wooden temples with carved images of the gods on altars. For example, in Sweden at Old Uppsala, humans and animals were sacrificed to the gods. This is yet another strong indication of the influence of myths on the people, particularly those of creation, and how they connect with humans and nature. As it relates to nature, animals are often a major part of mythical accounts. For example the Phoenix, a mythical bird from the city of the sun in Egypt – Heliopolis, is used in the myths of various cultures such as Greek and Egyptians. The Phoenix represents rebirth and the human spirit, as it is said to reincarnate itself by rising from its own ashes after being burned (Menida-Landa). Creation myths are a significant part of symbolism and popular use in various cultures, and they play a role in many traditions that give accounts of how the cohesiveness and uniformity of the earth and the universe was formed from chaos.
Works Cited
Creation Myth. n.d. Web. 24 February 2013. <http://www.britannica.com/EBchecked/topic/142144/creation-myth>.
"Egyptian Mythology." (n.d.): Funk & Wagnalls New World Encyclopedia. Web. 24 Feb. 2013.
Menida-Landa, P. Universal Myths and Symbols: Animal Creatures and Creation. 5 Februray 1998. Web. 24 February 2013. <http://www.yale.edu/ynhti/curriculum/units/1998/2/98.02.05.x.html>.
"Scandinavian Mythology." (n.d.): Funk & Wagnalls New World Encyclopedia. Web. 24 Feb. 2013.
Time is precious
don't waste it!
Get instant essay
writing help!
Plagiarism-free
guarantee
Privacy
guarantee
Secure
checkout
Money back
guarantee
Get a Free E-Book ($50 in value)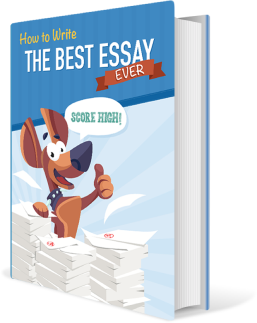 How To Write The Best Essay Ever!