Nelson Mandela, Research Paper Example
This Research Paper was written by one of our professional writers.

You are free to use it as an inspiration or a source for your own work.
Introduction
Nelson Mandela is the most significant person in the 20th Century history of Africa. Many laws, attitudes and views have changed as a result of Mandela's leadership. The below essay is looking to reveal the relationship between the ideological background of Mandela, his views, political roles and beliefs, as well as his international diplomatic strategies. The essay would also review the relationship between Mandela's imprisonment and later political views. Starting a revolution was a brave act in the 70-s' South Africa. Back then, nobody would have thought that the 2010 Football World Cup would be held in the country. The changes that the country went through are greatly a result of the democratic leadership and international policies of the Mandela regime.
Thesis Statement
"Nelson Mandela's ideology was closely related to his liberation action, as well as his motives that he would create a united Africa, where all people would be given equal rights and education would have a value."
Although Mandela confirms that "I had no specific belief except that our cause was just, was very strong and it was winning more and more support." (Authorized Book of Quotations), there is still evidence that the "cause" was based on a democratic ideology.
Rationale
The below review would examine the writings of Nelson Mandela himself, the bibliographies and quotes, in order to evaluate the ideology behind the "cause" and the political actions of the leader. The education background of the politician, as well as his beliefs, revolutionary ideas and imprisonment would be analyzed. The authors of the current study would like to reveal the true beliefs of Nelson Mandela and compare them with the development of a great and internationally respected politician. Further, the reasons why the people of Africa united to get Nelson Mandela released from prison, and the leadership characteristics of the politician would be examined.
By completing the research and study, the authors are looking to be able to create a political, personal and leadership profile of Nelson Mandela, based on the bibliographies, speeches, quotes and other publications related to the life, ideology, beliefs and motivations of the leader. He said in his speech at the court, four decades ago: "I have fought against white domination and I have fought against black domination. I have cherished the idea of a democratic and free society". (PBS Documentary, 2012) The current essay is going to examine whether these principles expressed before his long imprisonment changed, softened or remained untouched after Mandela got freed from prison and was elected a president in 1994.
Literature Review
Nelson Mandela was one of the privileged black people in South Africa, as he was able to go to college and get a higher education. It is interesting to note that his tribal name was Rolihlahla, and the meaning of this name is "one who brings trouble on himself". (Denenberg, 1973) Indeed, the cause of Mandela's imprisonment was himself, according to some authors, however, it is more important that the political era he lived in and the country's system created a conflict that resulted in the events. When Mandela joined the student boycott, he got suspended by the college. After this event, he went to Johannesburg to get a BA degree and became a member of the African National Congress in 1942. (Mandela, 1978) and starting a mass movement within the organization. He started fighting against discrimination, predicted mass evictions and police terror. And as if he saw the future, he soon suffered repression from various political leaders and organizations.
Before his imprisonment, Mandela left the country and travelled through Africa, visited Ethiopia and other nations. When he returned from the trip, he was arrested and imprisoned. However, what made Nelson Mandela a true leader was that he did not change his views and openly expressed his beliefs. In the Rivonia trial, he was charged with sabotage and sentenced to life at the Robben Island prison. Even if he was withdrawn from the public, he managed to become a leader based on his speech at the court. He did not only become a leader, but a hero as well, who was brave enough to stand up for his right.
Although Mandela was in a prison with Africa's most dangerous criminals (PBS Documentary, 2012), the reputation of the leader grew day by day. He had to do hard labour, however, he never forgot about what he was fighting for. For him, the prison life was just a part of the war for freedom and the democracy of Africa. This way he became a modern age hero. With the constant punishments and the physical work, the information that was released to the press, the silence and no communication would have broken the hardest prisoner. It did not break Nelson Mandela, and this shows that he believed in his ideas, hopes for a better, united and discrimination-free Africa. (Sampson, 2000)
During his prison years, Mandela was able to secretly meet two African presidents: P. Botha and De Clerk. He fought against racism, inequality in every aspect of life. He was finally released from prison on the 11th of February, 1990, and started his political work immediately. As the ACN was banned for many decades, he had to re-establish the organization and he was elected president.
He wanted his people to have the chance to fight diseases like AIDS, to stop cruelty, and this is the reason why he received the Nobel Peace Prize in 1993. (Denenberg, 2002) He accepted the prize on behalf of other South Africans, who have also made sacrifices for the land and peace. In 1994, he started his campaign together with the ANC to hold the first all-race elections. After the successful campaign, the ANC won the elections and Nelson Mandela became the first black president of the country. This itself was a great achievement, however, there was still plenty of work to do. Starting with reconciliation and building the peace, (Lodge, 2006) Nelson Mandela changed the life of millions of black people in Africa, and while doing it, he did not go further than necessary. He did not restrict the rights of white people, built international relationships, and – according to many authors – built the nation of South Africa up. He recreated the values of the nation, showed the example of selflessness, appreciation of every single individual and the power of belief. This is why he became a hero every African will remember for many decades.
The Ideology and Political Actions of Nelson Mandela
Nelson Mandela believed in equality, humanity and opportunity and fought for these ideas before his imprisonment. The above bibliography review has shown that he did not change his principles, however, over the three decades he spent imprisoned, he transformed from a rebel and risk-taking reformist to a truly tactical and clearly thinking statesperson. With the leadership of the ANC, his reform movements behind him, he was able to influence not only the black communities of South Africa, but also the world's leaders and politicians when he was elected as a president. He did not become a radical nationalist; however, he managed to rebuild the national pride in the people of the country. He did not become a radical democratic leader, but opened the country for positive influences and supported those who were searching for opportunities. He believed in the right to study, no matter if one was born black or white. He realized that the nation can only be raised if the people within are given the chance to prosper and learn.
Freedom, tolerance to respect and differences and others' heritage, the power of cooperation and communication, fighting against ignorance, pacifism and social responsibility were the building stones of Nelson Mandela's political ideology. (Degnan-Veness, 2001) He remained faithful to them, after the prison, but most importantly after political success. He turned his popularity into active support and achieved things no other African leaders could. He pacified the country, made the people living there be proud of their heritage. In his 1994 Inaugural Address (1994), he says: "We have, at last, achieved our political emancipation. We pledge ourselves to liberate all our people from the continuing bondage of poverty, deprivation, suffering, gender and other discrimination." He does not stop there, tough. In his speech, he calls for a new world, united forces and peace. He used his democratic skills to get the maximum support from the United Nations and other world organizations to create peace, opportunity and freedom. He worked for the recognition of human achievement. (Mandela, Inaugural Address, 1994)
He introduced free health service in 1994, launched several development and reconstruction programs, and increased the spending on education, welfare and child support. He laid the ground for democracy, while significantly improving the living circumstances of millions of citizens.
Results
The above review of the political and ideological development of Nelson Mandela has revealed that the leader did remain faithful to his ideas and goals he initially owned before his imprisonment. He continued the work after his release and built a stronger country that is able to fight inequality, poverty, illness, political challenges and social issues. Given the fact that the country of South Africa had no past of democracy before Nelson Mandela, this is a great achievement, and the simplicity the leader expressed his views could speak to millions around the world. Mandela remained the same person who went to prison for his beliefs, however, he changed his methods, and he never stopped believing in his people. His quotes are some of the most cited by politicians, leaders and authors around the world. Keeping the motivation belief and hope in the time of 30 years of imprisonment is an example for not only African people but every person living on the Earth.
He simply says in 2002, when receiving the Roosevelt award: "we tried in our simple way to lead our life in a manner that may make a difference to those of others". (Selected Quotes, online)
Conclusion 
The original thesis, that Nelson Mandela's beliefs that he originally embraced before his imprisonment did not change, and eventually determine his political actions has been proven by the study above. He was driven by the same principles of freedom, opportunity and equality when he became a leader as he fought for and got imprisoned for. Mandela taught not only the African nation but the world that it is possible to make a difference in other people's lives through devotion, determination and strong belief. He did not give up the fight in the prison, he continued to work after he was elected a president. He became a great diplomat who was able to negotiate with international partners to support the democratic, peace and equality movements, as well as the welfare reforms he introduced in the country.
Originally fighting for the equal rights of whites and blacks, he achieved this goal when the ANC got elected during the first all-race elections. He fought for peace and managed national reconciliation. He wanted chance for African people, and through his negotiation with international leaders and the United Nation, he found support. All the actions he took were a result of his strong belief of a better South Africa.
The above study has revealed the true leadership qualities and motivations of Nelson Mandela's political and professional career. He is one of the most charismatic leaders, who has influenced the views of Africans and non-Africans about Africa. He negotiated with parties to end fight and the people listened. South Africans; black and white united because they believed that Mandela was right and just in his goals.
References
Degnan-Veness, Coleen (2001) Nelson Mandela. Pearson Education.
Denenberg, D.., Quayson, Ato (ed.), (2002) No Easy Walk to Freedom. London: Penguin
Lodge, Tom (2006) Mandela: A Critical Life Oxford: Oxford UP, 2006
Nelson Mandela's Inaugural Address (10 May 1994) Online. http://www.sa-venues.com/nelson_mandela.htm
Mandela, Nelson (1990) The Struggle is My Life. Pathfinder Press (NY)
Sampson, Anthony (2000) Mandela: The Authorized Biography. London: Harper Collins,
Selected Quotes of Nelson Mandela. (online, 2010) y Nelson R. Mandela and The Nelson Mandela Foundation. http://www.nelsonmandela.org/images/uploads/5.Selected_quotes_.pdf
The Long Walk of Nelson Mandela (PBS Documentary) (2012) Online. http://www.youtube.com/watch?v=7un1GBesG-M
Stuck with your Research Paper?
Get in touch with one of our experts for instant help!
Messenger
Live chat
Time is precious
don't waste it!
Get instant essay
writing help!
Plagiarism-free
guarantee
Privacy
guarantee
Secure
checkout
Money back
guarantee
Get a Free E-Book ($50 in value)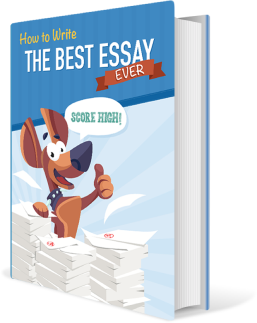 How To Write The Best Essay Ever!