Neurology of Stuttering, Research Paper Example
This Research Paper was written by one of our professional writers.

You are free to use it as an inspiration or a source for your own work.
Research & Report: Parkinson's
The Basal Ganglia processes the signals that come from the cortex area of the brain and contribute to voluntary movement of the limbs. When operating properly, this portion of the neurological system will translate and send out signals to various parts of the body. Parkinson's disease prevents the Basal Ganglia from correctly translating messages and, hence, causes voluntary movement to come to a halt in some cases. A study conducted by several doctors associated with the Parkinson's Disease Society prove this concept true with their experiment that measured reduced level of glutathione (GSH) and oxidized glutathione (GSSG) found in individuals with severe cases of Parkinson's disease. According to the study, "The altered GSH/GSSG ratio in the substantia nigra in Parkinson's disease is consistent with the concept of oxidative stress as a major component in the pathogenesis of nigral cell death in Parkinson's disease" (1). In other words, the effects that Parkinson's disease has on the body is directly related to its interference with the operation of the Basal Ganglia.
Source: Kehoe, Thomas D. Neurology of Stuttering. Casa Futura Technologies. 2013. Web.
http://www.casafuturatech.com/neurology-of-stuttering/
Research & Report: Crime
In his article, 'Sleepwalking Killers – And What They Tell Us About Sleep,' Matthew Wolf-Meyer explains the case of Kenneth Parks who drove to the house of his wife's parents and murdered both his mother and father in-law. The interesting part of the case is that Kenneth was asleep while driving and committing the murders, and had no idea of the crime he had done upon awaking from his parasomnia state. Although some argued that Parks was fully aware of his deeds, the majority, including the jury, ruled the tragic murders as an accident and acquitted Kenneth of the crimes. The case not only addresses the legal systems perspective of sleepwalking but also, as Wolf-Meyer points out, the way the world views parasomnia. According to Wolf-Meyer (2012), "When we come to understand that it isn't just biology causing people to wake up in the middle of the night and eat peanut butter by the handful or harm their loved ones, we can come to help treat the causes of disorderly sleep and not just its symptoms." It is my view, based off this article, that sleepwalking is the result of immeasurable stress. I believe that individuals interact with the one thing that has them most anxious while sleeping, and treating parasomnia is a matter of addressing stressor points.
Source: Sian, J., Dexter, D. T., Lees, A. J., Daniel, S., Agid, Y., Javoy-Agid, F., Jenner, P. and
Marsden, C.  D. Alterations in Glutathione Levels in Parkinson's Disease and Other Neurodegenerative Disorders Affecting Basal Ganglia. Ann Neurol. 1994. Print.
Stuttering: Is it related to Broca's area?
The Broca's area is the portion of the brain that is responsible for speech. Many have assumed through the years that, since stuttering is a speech impairment, the act of stumbling over words is the direct result of a disorder in the Broca's area. There is, however, little scientific evidence that proves this theory true. While it is factual that researchers have linked stuttering to a disorder within the neurological system, they have not pinpointed the Broca's area as being the source of such irregularity. Casa Futura Technologies (2013) reveals, "Several studies found that patterns of activity areas normally seen during speech in non-stutterers' brains 'were either absent, bilateral in nature, or lateralized to the right hemisphere.' It's not clear whether this is because something is wrong with certain left hemisphere areas in stutterers, or if something else is going on, such as stutterers experiencing right-hemisphere emotional activity during simple speaking tasks that don't elicit emotional activation in non-stutterers." While abnormalities present in the Broca's area of stutterers could indicate a link between such irregularities and one's habit of stumbling over words, it cannot be stated with certainty that the Broca's area is the cause of stuttering.
Source: Wolf-Meyer, Matthew J. Sleepwalking Killers—And What They Tell Us About Sleep.
Psychology Today. 2012. Web.
Stuck with your Research Paper?
Get in touch with one of our experts for instant help!
Messenger
Live chat
Time is precious
don't waste it!
Get instant essay
writing help!
Plagiarism-free
guarantee
Privacy
guarantee
Secure
checkout
Money back
guarantee
Get a Free E-Book ($50 in value)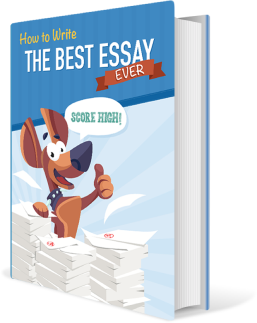 How To Write The Best Essay Ever!